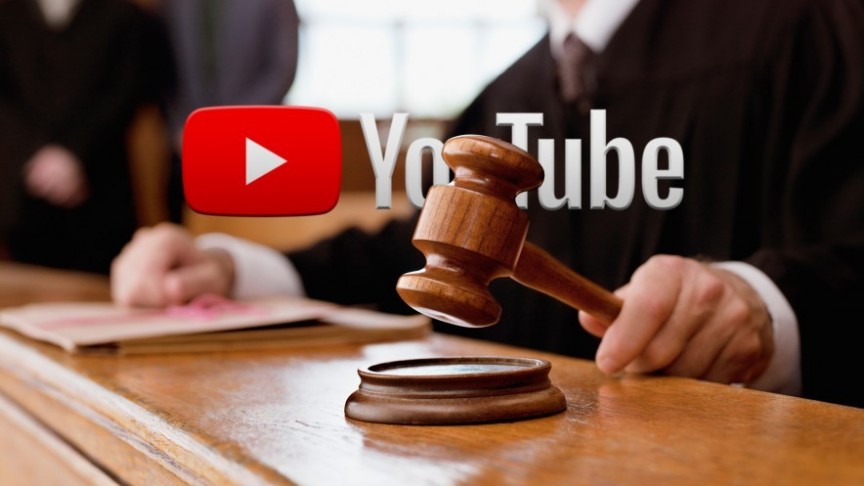 YouTube Accused of Negligence in Bitconnect Lawsuit and Added as Defendant
Jul 9, 2018, 6:29PM
2 min, 16 sec READ

by
Tom Nyarunda
Google and other social media outlets could use the outcome of this case to justify their banning of cryptocurrency ads.
The class-action lawsuit against BitConnect has been amended to include YouTube and its parent company Google as defendants. YouTube is accused of failing to demonetize ads for the Ponzi scheme cryptocurrency that promised huge returns to investors.
The court documents filed at the Southern District Court of Florida state that YouTube failed its users by exposing them to the promotional ads for BitConnect by failing to delist or demonetize them. YouTube's alleged failure as a gatekeeper exposed viewers to over 70,000 hours of Bitconnect's Ponzi scheme content translating to over 58 million views. Due to Youtube's failure to act, the prosecution alleges BitConnect affiliates thrived on the platform during this period.
A portion of the court document reads:
In short, aided by YOUTUBE's negligent failure to warn, the BITCONNECT Defendants defrauded tens of thousands of investors by capitalizing on the general public's excitement for virtual currencies and by luring unsuspecting investors into purchasing unregistered securities and participating in pyramid/Ponzi schemes.
Case Outcome Could Have Negative Ramifications
BitConnect was accused repeatedly of running a Ponzi scheme and ceased operating in January 2018 after receiving a cease and desist order from financial regulators. Despite ongoing allegations, BitConnect (BCC) still managed to accumulate USD $2.9 billion in market cap with a value of USD $470 but nose-dived rapidly to almost nil following its closure. The BitConnect promoters made millions in Bitcoin after promising users huge returns in a referral program similar to a Ponzi scheme and thanks to a loan system that saw investors lend BTC to the startup. Some users filed a class action suit against BitConnect in January to recover victims' losses.
A justification for Banning Cryptocurrency Ads?
Depending on the outcome of the case, Google and other social media outlets could use it to justify their banning of crypto ads. However, it is important to point out that several users notified Youtube of the scam before they acted, meaning they can't argue that there was no way for them to foresee the scheme and act accordingly.
On whether YouTube is liable for damages, the plaintiffs' lawyer David Silver told Coin Telegraph:
This case is not about YouTube being the speaker or publisher of the content on its website. Instead, liability is predicated on YouTube's failure to act after learning from content directly published on YouTube of the readily foreseeable harm posed by its advertising partners... As the old saying goes: Sometimes when you lie down with dogs, you get fleas." -- Lawyer, David Silver
Disclaimer: information contained herein is provided without considering your personal circumstances, therefore should not be construed as financial advice, investment recommendation or an offer of, or solicitation for, any transactions in cryptocurrencies.