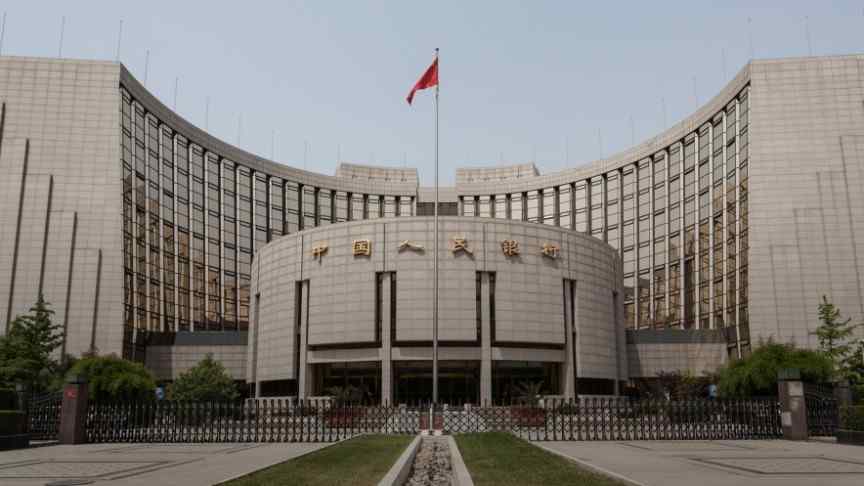 China's Central Bank Is Hiring Blockchain Experts to Help Create Its National Crypto
Oct 12, 2018, 2:30PM
The People's Bank of China is in the process of hiring blockchain specialists in a bid to develop their own central bank-backed cryptocurrency.
A number of employment advertisements posted online by the People's Bank of China (PBoC) suggest that the Chinese administration is working to develop its own yuan-based cryptocurrency.
Some of the published job descriptions specify that China´s central bank is hiring software engineers with expertise on blockchain development and applications, cryptography, chip design, security protocol design, and system architecture to join its cryptocurrency research team, which started working in July last year.
Further, the ads explain that the hired engineers will be working on the development of a chip for the processing of end-point transactions, a cryptography-backed security model, and a fiat-linked cryptocurrency. Other job advertisements targeted finance and economy experts that could help the PBoC analyze the potential regulatory risks and economic theory behind the launch of a central bank cryptocurrency.
This news comes in unison with an op-ed piece published in CN Finance entitled "A Brief Analysis of Stablecoins", co-authored by Li Liansong, professor and researcher from Fudan University which argues that the Chinese government should consider increasing their support for domestic parties emitting yuan-pegged digital assets.
Liansong et. Al., further argue that US$-pegged stablecoins could end up cementing the role of the dollar in the global financial system, while also damaging other major fiat currencies,
If the U.S. dollar-pegged stablecoins can eventually be widely recognized by the market and can prove their use in the real economy, we should double down on our research efforts [on the issue] and learn from relevant experience to support domestic institutions to issue yuan-pegged crypto stablecoins.
The article's authors concluded,
If stablecoins can scale eventually, the role of central banks could be in a dilemma. Fiat currencies issued by central banks will become collateral to back stablecoins, but will not end up in the market circulation. That will limit the role of central banks in payment settlements and monetary policies [...] The evolution of this monetary system will likely be eventually achieved by a central bank-issued fiat digital currency.
China is far from being the only state considering their own state-backed cryptocurrency. Just this week, a senior official from the government of India revealed that the country's finance ministry is evaluating the launch of its own government-backed cryptocurrency, which would be tentatively named Lakshmi, after the Hindu goddess of wealth.
Disclaimer: information contained herein is provided without considering your personal circumstances, therefore should not be construed as financial advice, investment recommendation or an offer of, or solicitation for, any transactions in cryptocurrencies.