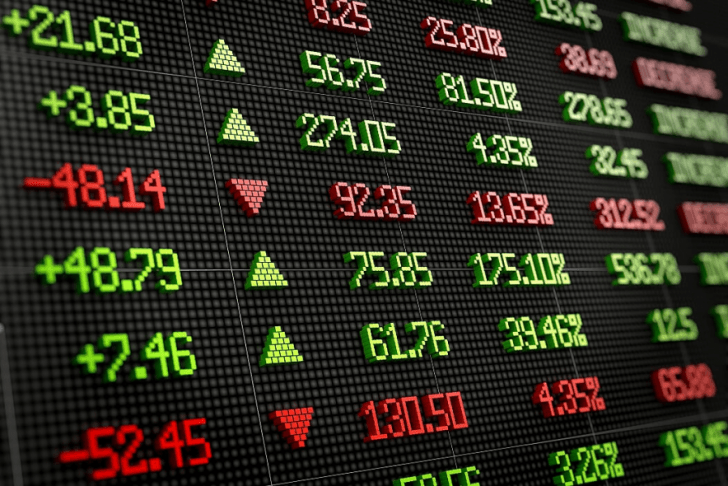 Dash Reportedly Surging in Venezuela in Wake of Hyper-Inflation, Petro Confusion
Aug 23, 2018, 9:18AM
Dash is reportedly on the rise in Venezuela as the country endures an economic crisis. But is it as important as the media portrays it to be?
Dash, a Bitcoin-based altcoin launched in 2014 by Evan Duffield, has recently been in the spotlight thanks to reports that its use is on the rise in Venezuela, but its reach may not be as great as reported by some news outlets.
Venezuela is a pioneer state when it comes to cryptocurrencies, for better or for worse. It is the first country in the world to emit its own resource backed-cryptocurrency, and is also the first country to peg the value of its official fiat currency to a crypto asset. These decisions have been taken by the Maduro administration as high tech, and last resource alternative to the ubiquitous cash shortages and ATM/POS network collapses that further complicate life and trade for millions of consumers in a country stricken by six-figure inflation rates.
In the midst of this dread situation, several news outlets seemed to have overstated the importance of Dash in Venezuela by echoing recent declarations by the CEO of the Dash Core Group Ryan Tailor, who said that the country became their #2 market earlier this year "even ahead of China and Russia", adding,
We've seen 94 new Venezuelan merchants added to DiscoverDash.com since last week, which is about double the normal rate of about 50 merchants per week [over] the last couple of months.
A quick look at DiscoverDash.com gives a clearer perspective about the reality of this crypto asset in Venezuela. Of the approximately 1000 listings, only 47 report a physical location on the map, and 44 of these are in Caracas, the capital city. A deeper search at the listings, reveals that most of the listed items touted as merchants by Tailor, are not brick and mortar businesses, but are in fact individuals offering services, and very small internet-based businesses.
Although the Dash Core Group's figures may be true, and although Dash does seem to be in use and on the rise in the country, the statements of widespread adoption and success of the Dash Core Group in Venezuela might have been overexaggerated by international news outlets. A more helpful metric would be Dash trading volumes, for example.
Cryptocurrency adoption is in fact on the rise in Venezuela, as the more tech-savvy look for ways to protect their income from the economic disaster facing the country since the last couple of years, but the indisputable first place in terms of trade volume is held by Bitcoin. Data from LocalBitcoins reveals that trading volumes for BTC in Venezuela have been exploding since early this year.

Venezuelan Purse.io head of support, Eduardo Gomez, said via Twitter, that these tendencies reflect "pure hyperinflationary despair" as the country prepared to change their former fiat currency to the newly implemented Bolivar Soberano in recent days.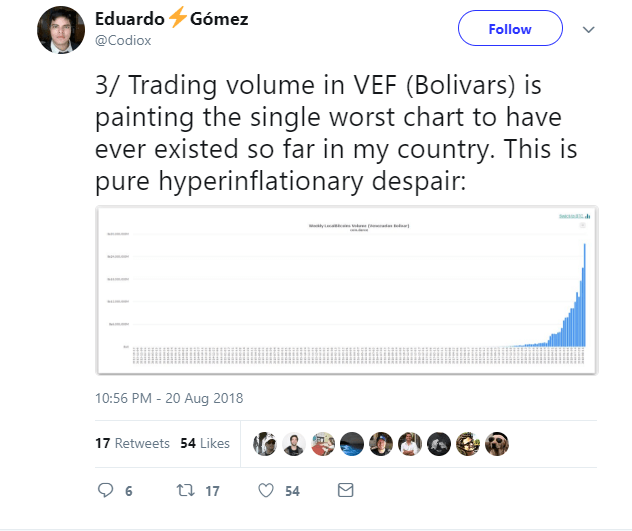 Disclaimer: information contained herein is provided without considering your personal circumstances, therefore should not be construed as financial advice, investment recommendation or an offer of, or solicitation for, any transactions in cryptocurrencies.