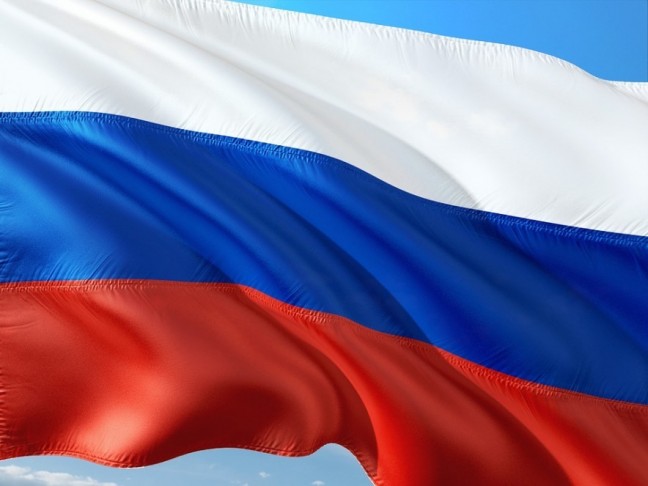 How Will the Russia-Ukraine War Impact the Cryptocurrency Sector?
Feb 26, 2022, 3:13PM

by
Mike Dalton
Russia has declared war on Ukraine and launched an invasion; the event could impact the crypto sector and traditional finance.
Russia has declared war on Ukraine, initiating a global event that could affect the crypto sector as well as the traditional finance sector. Market volatility, sanction evasion, and limits on digital payments could all occur during the crisis.
Crypto Markets Are Volatile
The tension and uncertainty in the days leading up to Russia's declaration of war on Ukraine have caused cryptocurrency prices to fall suddenly.
Bitcoin's price fell more than 6% over the week-long period ending Thursday, Feb. 24. On that day, Bitcoin was priced at $37,900 instead of the $40,400 price tag it began with. That trend continued from earlier losses seen on Monday.
Much of the rest of the crypto market was also in the red on Thursday. Ethereum, Binance Coin, and XRP were down 11%-12% on Thursday. Cardano, Avalanche, and Shiba Inu were down 17-18%. Various other top 20 coins lost value as well.
Market sell-offs caused the entire market cap of the cryptocurrency market to fall by about $200 billion, reaching a final capitalization of $1.7 trillion.
It remains to be seen whether this downward trend will continue. However, the market appears to have recovered somewhat as of Friday.
Furthermore, demand for crypto seems to be high in Ukraine. Ukraine's hryvnia (UAH) has seen a decrease in value in recent weeks. Combined with an apparently limited supply of Tether's USDT stablecoin, USDT began trading at a premium in Ukraine on Thursday. USDT/UAH exchange rates reached as high as the equivalent of $1.12 on Thursday, an amount that is well above the stablecoin's intended $1.00 price peg.
Crypto Could Evade Sanctions, Fund Relief
The U.S. and other countries have imposed economic sanctions on Russia in opposition to its actions. These sanctions prevent certain businesses and individuals from transacting with each other, penalizing those who break the sanction with a fine.
However, cryptocurrency does not have any central authority that can monitor or block transactions. As such, Russian entities aiming to circumvent the sanctions could use Bitcoin and other cryptocurrencies to discretely transfer funds. The New York Times suggests that Iran and North Korea have already used similar strategies.
On the Ukraine side, cryptocurrency could help fund resistance and war relief efforts. Crypto analytics firm Elliptic found that by Friday, donations to Ukraine military efforts had reached $4.1 million. One group, an NGO called Come Back Alive, has raised $3.4 million, mostly from a single donation of $3 million.
Elsewhere, Russian activist and music group Pussy Riot is running an NFT fundraiser. The group plans to mint NFTs of the Ukrainian flag and donate the proceeds to charity. The fundraiser is being run in conjunction with members of PleasrDAO, which previously ran a fundraising campaign for Silk Road leader Ross Ulbricht.
Limitations on Digital Payments, Internet Access
Ukraine has imposed new rules that prevent businesses from issuing digital assets and replenishing digital wallets following the declaration of martial law. Those rules also suspend digital transactions and cap cash withdrawals to $3,340.
Most reports suggest that these rules apply to banks and digital payment processors. These rules were only imposed days ago on Feb. 24, and as such, it will become clear exactly which companies and services will be affected in the coming weeks.
The rules could conceivably apply to companies such as cryptocurrency exchanges and related services in the country as well. Such restrictions would not be able to control crypto payments made between off-exchange wallets, though.
Limits on internet access could also restrict cryptocurrency transactions regardless of whether those transactions occur inside or outside of exchanges. Some Ukrainian regions have lost Internet access already; others fear a total blackout.
Other Crypto Developments Could Be Sidelined
Unrelated to the conflict, there are also concerns that Russia could impose a ban or broad restrictions on cryptocurrency. Such measures would likely pave the way for a rouble-backed central bank digital currency (CBDC) in the future.
Yet it seems that such restrictions are unlikely to be put in place, as they are largely favored by Russia's central bank rather than its government.
Ukraine, meanwhile, recently took steps to support crypto in the country. Though it still does not consider crypto legal tender, Ukraine passed a bill on Feb. 18 protecting businesses against fraud and abuse involving cryptocurrency. Such positive developments could pave the way for more acceptance of crypto.
Those plans, however, will likely take a back seat as the war between Russia and Ukraine progresses and wartime events affect the financial landscape.
Disclaimer: information contained herein is provided without considering your personal circumstances, therefore should not be construed as financial advice, investment recommendation or an offer of, or solicitation for, any transactions in cryptocurrencies.