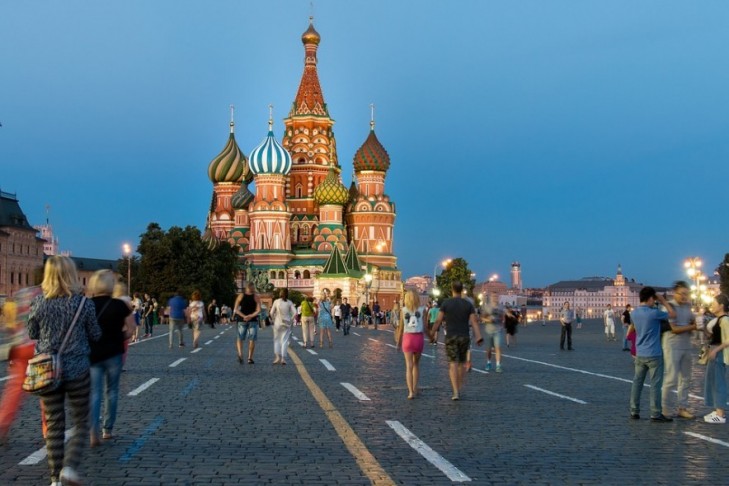 Will Russia Ban Cryptocurrencies? Regulations Could Change in the Country
Jan 31, 2022, 9:57PM

by
Mike Dalton
Russia's central bank could impose a ban on cryptocurrencies, but some doubt that such restrictions will be implemented.
The central bank of Russia could soon impose a ban on many crypto activities, according to recent reports. However, the proposed regulations have seen opposition and are not guaranteed to take effect. Here are the latest developments.
Russia Could Ban Mining and Transactions
News of possible regulatory changes first emerged on Jan. 20, when Russia's central bank published a report detailing the risks of cryptocurrency.
The report specifically proposes additions to legislation that would ban certain activities. Namely, it would prohibit the issuing of new cryptocurrencies on Russian territory and prohibit banks from working with cryptocurrencies.
That report also advised restrictions on crypto mining. It noted that mining involves issuing new cryptocurrency and receiving cryptocurrency as a reward and that the practice "entails significant risks" accordingly. It also warned that mining wastes power and that mining infrastructure could encourage the general use of cryptocurrency.
Finally, the report suggested establishing liability for violating a statutory ban on using cryptocurrencies to pay for goods, work, and services among Russian citizens. This presumably applies to earlier restrictions implemented in 2020, which gave cryptocurrencies limited legal status but prevented their use as payment.
The report also favored central bank digital currencies (CBDCs) as an alternative to decentralized cryptocurrencies. Earlier reports suggest that Russia began to pilot a "digital rouble" of this type beginning in the summer of 2021.
Officials Denounce an Outright Ban
At least two Russian officials have rejected the likelihood of a ban coming into effect in the country. During a recent conference, Director of the Department of Financial Policy Ivan Chebeskov suggested that Russia's finance ministry has plans to regulate the blockchain sector without banning cryptocurrencies outright.
Chebeskov said that Russia cannot allow itself to "just take a high-tech industry and ban it." He argued that crypto technology "should absolutely be developed inside the country" and that innovation should not be left to other nations.
Anatoly Aksakov, Chairman of the Committee on Financial Markets of the State Duma, also suggested that a total ban was unlikely. He noted that the crypto sector employs hundreds of thousands of people and that it is an important "growing business sector." He added that tariffs and other limitations could be imposed on cryptocurrency mining to prevent the overuse of electricity from the practice.
Given these different stances on the issue, Russia's central bank and its finance ministry will continue to negotiate over the coming months.
Others Are Opposed As Well
Outside of these government agencies, others have expressed opposition to a ban. Leonid Volkov, chief of staff for opposition leader Alexei Navalny, has suggested that a full ban on cryptocurrency would be almost impossible.
Volkov argued that regulators could at best make it difficult to deposit crypto into exchanges outside of Russia, which would give rise to intermediaries providing access to these exchanges. "Transaction costs will rise...that's all, I guess," he said.
Elsewhere, Pavel Durov, the CEO of the messaging company Telegram, commented that a ban would "destroy a number of sectors of the high-tech economy." He added that crypto improves the "efficiency and safety" of transactions for various activities.
Incidentally, Telegram briefly attempted a crypto ICO between 2018 and 2020 before canceling those plans due to U.S. regulatory intervention.
Other Countries and Crypto Bans
Russia is just one of many countries that have recently considered restricting crypto. China successfully imposed a far-reaching ban on crypto in September 2021 which affected transactions, exchanges, mining, and even crypto news sites.
India, meanwhile, raised the possibility of banning most crypto activity late last year. However, those rules have not come into effect, and some critics believe that it is unlikely that India will impose the rules on its public and business sector.
Other countries with restrictions on cryptocurrency include Bolivia, Nepal, Nigeria, and Turkey. However, not all restrictions are equivalent in scope or progress. As such, China and India have attracted the majority of attention in recent months.
Disclaimer: information contained herein is provided without considering your personal circumstances, therefore should not be construed as financial advice, investment recommendation or an offer of, or solicitation for, any transactions in cryptocurrencies.