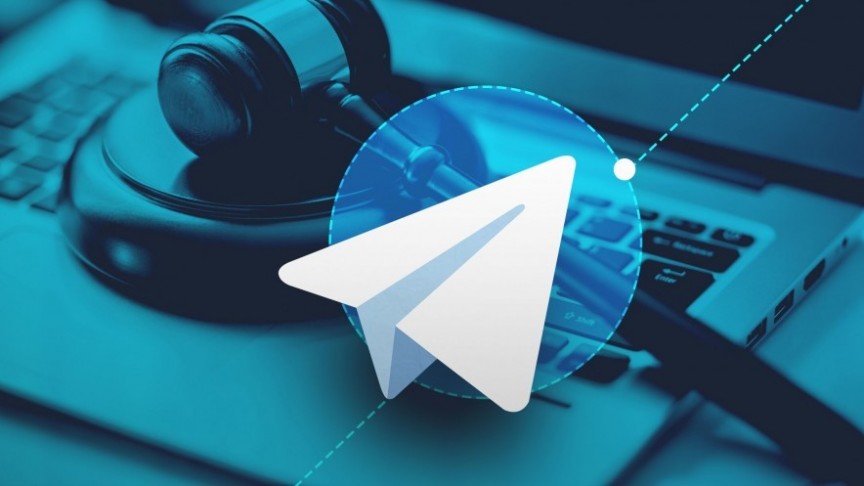 Telegram's Token Trouble: The State of the Project's Legal Issues
Feb 12, 2020, 8:34PM

by
Mike Dalton
Telegram's ICO has ended, but regulators are preventing it from distributing the tokens it sold to buyers. Is the project at risk?
For the past two years, Telegram has been working on a blockchain project called the Telegram Open Network, or TON for short. If TON succeeds, it could add crypto payments, smart contracts, and DApps to Telegram's popular messaging app. It may also introduce other features such as file storage, VPN, and DNS services.

Unfortunately, TON has been confronted by legal roadblocks in recent months. Along with several other up-and-coming blockchain projects, Telegram is facing harsh scrutiny from United States regulators. In this article, we'll review Telegram's past legal developments and examine where its legal case stands at the moment.
Early Fundraising
In late 2017, Telegram announced plans to run a token sale for a cryptocurrency called GRAM. The company successfully ran the first round of the sale in early 2018, offering tokens to a small circle of investors. Shortly after that, Telegram sold another batch of tokens to a larger audience. Telegram raised $1.7 billion in all.

Then, Telegram canceled the third round of its sale in May 2018. Though this was partially due to the fact that it had surpassed its fundraising goal, one unnamed source told the Wall Street Journal that regulatory conditions also played a role in the cancellation. That statement was the first sign of Telegram's legal troubles.
Despite concerns raised by that news, Telegram continued to work on TON. In November 2018, Telegram stated TON was 70% complete. In February 2019, it announced plans to launch TON by October. That deadline has passed, but Telegram has released a test version of TON, which has been available since April 2019.
The SEC Steps In
Although the TON blockchain made progress last year, its associated cryptocurrency has encountered legal issues. In October 2019, the U.S. Securities and Exchange Commission (SEC) filed a complaint against Telegram, which prevented the company from distributing GRAM tokens to investors who had purchased the cryptocurrency.

The SEC claimed that Telegram's GRAM token was an unregistered security, adding that its emergency ban on distribution would prevent U.S. markets from being flooded with the unlawfully sold token. In response, Telegram submitted a court filing, which stated that its GRAM token was not a security in its own view.
Preparations for the case began this month. On January 2, the SEC attempted to force Telegram to disclose its bank records, which would reveal how it spent its funds. Additionally, on January 21, the SEC claimed that Telegram had failed to demonstrate TON's development and GRAM's possible use cases.
Industry Players Defend Telegram
Telegram is fighting back, and it is not alone. On Jan. 21, the Blockchain Association filed a briefing which argues that the SEC has interfered with a highly anticipated project launch. It adds that the SEC has wrongfully blocked a contract between private parties, and that Telegram has worked extensively with the SEC for over a year.

The Chamber of Digital Commerce submitted a more neutral brief on the same day. The trade association states that it wants to ensure that legal frameworks around token sales are clearly defined. It also argues that some tokens should be exempt from securities status. However, it has not explicitly sided with Telegram itself.
Telegram has won a small victory as well: the SEC will not be able to easily obtain its bank records and other data on its private spending activity. The New York Southern District Court has decided that, in order to obtain those records, the SEC will need to comply with foreign data privacy laws, which is a time-consuming process.
Telegram Gives Up Control
In response to recent events, Telegram has dialed down its involvement in TON. On Jan. 6, the company clarified that it will not control TON directly. Instead, a decentralized group of third parties will control and maintain TON. Telegram also says that the GRAM wallet will be a standalone app separate from its messaging app.

Despite widespread concerns, Telegram is not abandoning the project entirely. In fact, this may be a positive change: greater decentralization may turn TON into a more open platform. However, it may also create an unworkable business plan, as Telegram says it cannot guarantee that it will create a TON Foundation in the future.
What's Next?
Telegram's court date is currently scheduled for February 18 and 19. Since that court date has been delayed before, it is possible that it will be postponed again. It is unlikely that Telegram will make any significant announcements in the meantime, though it is possible that both sides will submit new filings over the next few weeks.

This means that the future of TON is more uncertain than ever. Telegram's status as an established company may not help it much: Facebook's Libra blockchain and Kik's Kin blockchain have encountered comparable legal roadblocks. It is possible that the outcome of Telegram's case will be a positive one, but that is far from clear right now.
Disclaimer: information contained herein is provided without considering your personal circumstances, therefore should not be construed as financial advice, investment recommendation or an offer of, or solicitation for, any transactions in cryptocurrencies.