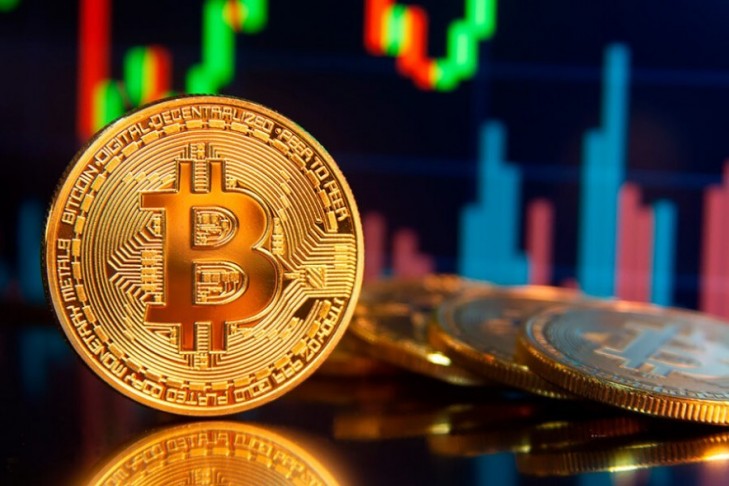 Is Amazon Planning to Accept Crypto?: Here's What We Know So Far
Aug 2, 2021, 11:26AM

by
Mike Dalton
Rumors are circulating that Amazon could adopt crypto. Amazon, however, has denied those rumors.
Last month, rumors emerged suggesting that Amazon will accept crypto payments. Meanwhile, Amazon itself has denied most speculation. Here's what we know so far.
Amazon Is Seeking a Blockchain Leader
In late July, Amazon published a new job posting that indicates the company plans to hire a Digital Currency and Blockchain Product Lead.
The leader will need to have knowledge of blockchain, distributed ledger technology, and cryptocurrency. They will also need to understand Central Bank Digital Currencies, a type of dollar-pegged stablecoin used by national banks in various countries.
Finally, the candidate should have a "deep understanding" of the digital currency and cryptocurrency ecosystem and related technologies. The leader will be responsible for developing Amazon's Digital Currency and Blockchain strategy and product roadmap.
That listing is one of many crypto-related job postings that Amazon has created. In May, another job posting revealed that Amazon was recruiting regulatory specialists in a move that seemed to pave the way for cryptocurrency adoption.
Together, those various job postings have led the crypto community to speculate that Amazon is planning to accept Bitcoin or create its own cryptocurrency.
Insider Reports Are Likely False
On July 26, the London-based newspaper City A.M. interviewed someone who claimed to be an Amazon insider. The insider suggested that Amazon plans to add Bitcoin, Ethereum, Cardano, and Bitcoin Cash as payment methods.
"It begins with Bitcoin," she explained, "and the directive is coming from the very top… Jeff Bezos himself."
Following the introduction of support for existing cryptocurrencies, the insider said that Amazon could introduce its own native cryptocurrency. That token would allow users to pay for items and earn additional tokens in a loyalty program.
The insider called the plan a "full-on, well-discussed, integral part of the future mechanism of how Amazon will work" and said that it is "pretty much ready to roll." She concluded that Amazon could enable crypto payments by the end of 2021 and added that Amazon could create its own token by 2022.
However, Amazon has officially denied these rumors. "The speculation that has ensued around our specific plans for cryptocurrencies is not true," it says. "We remain focused on exploring what this could look like for customers shopping on Amazon."
Still, given the fact that Amazon is hiring cryptocurrency leaders, it appears that some plans are underway, even if they are not the plans described by the supposed insider.
Flexa Rumors Are Unfounded
BitBoy Crypto, a popular YouTube cryptocurrency channel host, has speculated that Amazon could adopt Amp (AMP), a token from the payment processor Flexa.
This rumor seems to originate from the fact that Flexa allows users to spend cryptocurrency at Whole Foods, a subsidiary of Amazon.
BitBoy Crypto said: "We did a review on [Flexa Network]. Several weeks ago, the price was pumping. It was absolutely going through the moon. Maybe this Amazon news could have something to do with it. Flexa Network and AMP, maybe that's what they're going to be using to accept digital payments in the future on Amazon."
However, this theory is unlikely for at least two reasons. First, Flexa simply offers a widely-used payments app that converts crypto payments to cash, making it unlikely that Amazon is interested in Flexa. Furthermore, Flexa supports coins other than AMP, meaning that this theory is full of spurious connections.
Why Amazon Will Probably Adopt Cryptocurrency
Despite Amazon's denial that it has any definite cryptocurrency plans, the company will likely become more deeply involved with blockchain in the future. Amazon's new CEO, Andy Jassy, previously headed Amazon Web Services (AWS) and headed non-monetary blockchain efforts like Amazon Managed Blockchain.
Furthermore, other big tech companies have set a precedent when it comes to cryptocurrency. PayPal has increased support for cryptocurrency over the past several months, and Facebook is planning its Diem digital currency. Mastercard and Visa are also planning to handle cryptocurrency payments in different ways.
Online commerce sites like Newegg and Shopify are also working extensively with cryptocurrency, giving Amazon another reason to adopt cryptocurrency.
It remains to be seen what Amazon will finally deliver, but it may be only a matter of time before the company announces a cryptocurrency product of some sort.
Disclaimer: information contained herein is provided without considering your personal circumstances, therefore should not be construed as financial advice, investment recommendation or an offer of, or solicitation for, any transactions in cryptocurrencies.