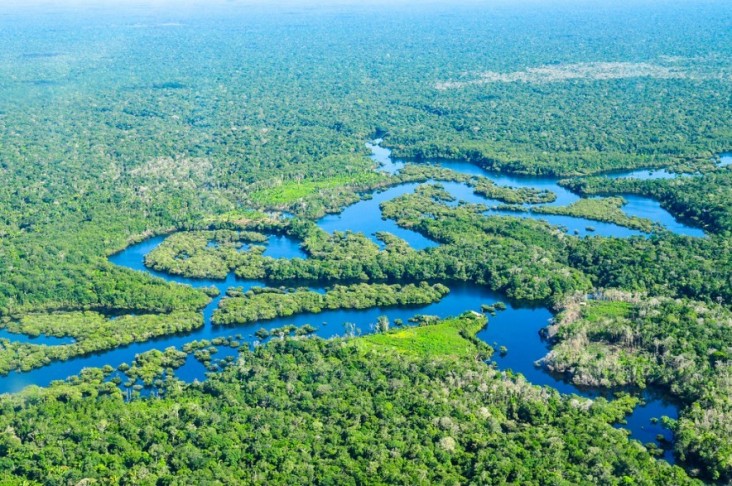 Will Amazon's Digital Currency Lead the Way to Crypto Adoption?
May 6, 2021, 10:03PM

by
Mike Dalton
Amazon's rumored digital currency could be a precursor to crypto acceptance. Here's what to watch for as the commerce giant dives into crypto.
Amazon has announced plans for its own digital currency, according to various news reports. Though the project is not a blockchain-based cryptocurrency, the decision could potentially lead the way to crypto adoption in the future. Here's why.
Amazon Has Hired a Regulatory Team
According to the U.K. newspaper The Telegraph, Amazon has recently recruited six regulatory specialists from the Financial Conduct Authority (FCA).
Based on recent job postings from Amazon, those experts were hired to lead a new division called Digital and Emerging Payments (DEP). That division has been tasked with creating a system that will allow users to "convert cash into digital currency" for spending on services like Amazon's retail service and Amazon Prime Video.
The Telegraph noted that Amazon already has a digital currency, "Amazon Coins," for its app store on Kindle and Android. However, the supposed upcoming digital currency would presumably have a wider variety of uses than the system that currently exists.
The job postings that revealed this information have been taken down, but it seems the project is still underway given that Amazon has hired for the relevant roles.
New CEO Is Interested in Blockchain
In addition to these hires, Amazon has appointed a new CEO, Andy Jassy, who will replace the company's current CEO, Jeff Bezos.
Jassy previously was the CEO of Amazon Web Services, a division that handled Amazon's enterprise blockchain offerings. The most notable service from the division was 2018's Amazon Managed Blockchain, which allowed companies to quickly deploy popular blockchains like Hyperledger Fabric and Ethereum.
However, clients largely use Amazon Web Services and other enterprise blockchain services for data management purposes, not to carry out cryptocurrency transactions. As such, Jassy's participation in Amazon's AWS blockchain efforts is not necessarily a sign that the company will embrace cryptocurrency.
Nevertheless, Jassy has alluded to the possibility that Amazon's clients could take blockchain services beyond their current applications. In a 2017 conference, he stated "We are very intrigued by what customers are ultimately going to do there."
Will Amazon Make Use of Bitcoin?
Amazon's upcoming digital currency is not necessarily a cryptocurrency. However, if it does decide to move into cryptocurrency, it has a few options.
Amazon's first option is to use blockchain technology to manage transactions and user wallets. This strategy could look similar to the Facebook-backed Diem stablecoin, which uses a Bitcoin-like blockchain, but with greater capacity for regulatory control.
The company also has the option to accept existing cryptocurrencies like Bitcoin. In that case, it could integrate with services like BitPay or Coinbase Commerce.
Finally, Amazon could buy Bitcoin as an investment without initially accepting it, similar to the course of action taken by companies like Microstrategy and Tesla. That would help the company gauge interest in Bitcoin before making further moves into crypto.
However, these options are all ultimately speculation, and Amazon's first option may not be directly related to cryptocurrency to begin with.
Other Factors for Amazon Crypto Adoption
Even though Amazon has not directly acknowledged cryptocurrency, it has good reason to adopt it, as some of its competitors are already doing so.
E-commerce platform Shopify has historically allowed its users to accept Bitcoin and other cryptocurrencies in their storefronts. It has also joined Libra's Diem crypto project, and its CEO has recently expressed interest in Ethereum and DeFi.
Likewise, the tech retailer Newegg has supported Bitcoin since 2014. This year it began to accept Dogecoin alongside the more famous cryptocurrency.
Meanwhile, Dogecoin fans are petitioning Amazon to accept their cryptocurrency. The group's Change.org petition has accumulated over 200,000 signatures. When it reaches 300,000, it will become one of the site's most popular petitions.
In Summary
Overall, Amazon is one of the most likely companies to engage with cryptocurrency. Its plans for a digital currency, combined with its decision to promote a blockchain leader to CEO are both signs that it has some interest in the area.
Furthermore, Amazon will need to create a cryptocurrency initiative to compete with big tech companies like Facebook and PayPal, which are rapidly advancing their crypto efforts. To a lesser extent, Amazon may want to pursue cryptocurrency to compete with smaller retail companies such as Newegg and Shopify.
However, it does not seem that there will be any definitive news in the near future, and it could be some time before Amazon announces a formal crypto initiative.
Disclaimer: information contained herein is provided without considering your personal circumstances, therefore should not be construed as financial advice, investment recommendation or an offer of, or solicitation for, any transactions in cryptocurrencies.