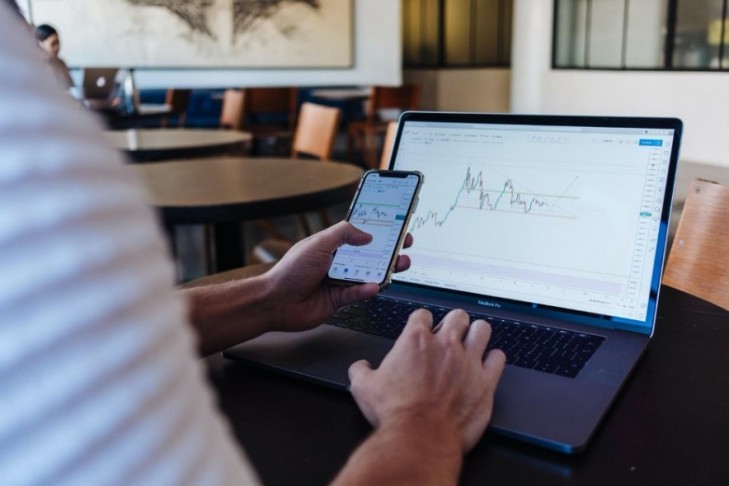 How to Trade Cryptocurrency in MT4 - Beginners Guide
Sep 30, 2020, 5:59PM
Brought to you by Tickmill.com
If you're new to the Forex market, this guide will walk you through how to trade cryptocurrency in MT4. What is cryptocurrency trading all about?
The MetaTrader4 (MT4) trading platform is quite notable in the cryptocurrency and forex trading space. It offers advanced technical analysis, a flexible trading system, and algorithmic trading tools. For beginners, it's an ideal platform to start with because it is a convenient trading platform. With apps for Android, iOS, and PC, traders can trade using their preferred device.
If you're new to the Forex market, this guide will walk you through on how to trade cryptocurrency in MT4. First of all, you should understand what cryptocurrency trading is all about.
Cryptocurrency Trading Overview
Normally, people buy cryptocurrencies from exchanges, hold them in a wallet, and sell them off when they want. That's basic crypto trading and it often requires holding (or HODLING, as it is referred to by crypto enthusiasts), for a long time, anticipating the increase in value of the coin before selling.
But, that's not what you'll be doing if you wish to trade on the MT4 platform. Instead, you'll be day trading which involves buying and selling crypto within a short period; ideally, less than 24 hours.
Trading within such time requires careful thinking. The market is decentralized and relatively risky such that if you lose your money, there's no one to take responsibility but yourself. To avoid such, traders need to study the market, understand signals and use fast trading tools. That's where MetaTrader 4 comes in.
How Reliable Is MT4?
MT4 incorporates essential features that crypto day traders would need to make wins. Beginning with the trading system; you can launch any trading strategy, no matter how complex it might be. For instance, you can launch 3 execution modes, trailing stop, 2 market orders, 4 pending orders, and 2 stop orders.
Moving to trading analytics - you need this to make informed trading decisions and MT4 presents it on a platter of gold. From the platform, you can access interactive charts, 23 analytical objects, 30 technical indicators, and 9 timeframes.
When it comes to trading signals and copy trading, you can set trading options and allow the tool trade automatically. There are thousands of preset trading strategies, thousands of providers, and you can set any trading condition.
Thankfully, MT4 has a built-in market. Here you can access the largest selection of trading applications across the globe and also access both commercial and free products. The market features over 100 trading indicators and over 700 trading robots.
The last you should know is the MT4 algorithmic trading. You can develop automated trading programs to trade on your behalf using the MetaEditor and MQL4 language.
Trading Cryptocurrencies on MT4
As mentioned earlier, you'll be day trading with the MT4 platform and this will involve trading CFDs. Hence, you won't be needing a crypto exchange platform but instead a crypto broker platform.
You may wonder what CFDs are all about. CFD stands for Contract For Difference, they are derivatives which give you the potential to trade on cryptocurrency price movements without actually purchasing the coins. This is very different from buying and selling crypto on exchanges.
With CFDs trading, you can make profits whether the value of a cryptocurrency appreciates or depreciates, you just have to make the right speculation by going either long or short. If you go long, you speculate that the value of the coin will appreciate; hence, you buy. If you go short, you speculate that the value of the coin will depreciate; hence, you sell.
Wrong speculation is synonymous with making a loss. That's how risky crypto trading can be. However, the risk can be managed and relatively lessened because CFD trading involves leverages and margins.
Leverage allows you to control a large amount of money (trading position) with a small amount. For instance, a broker can set a leverage ratio at 100:1, giving you the chance to open a position of $50,000 and deposit just $500.
Whatever profit the trade generates, you get 100% of it, if there's a loss, you lose 100% as well. As they say 'leverage is a 2-edged sword'. But, the advantage is that you won't risk the entire $50,000 from your pocket.
Margin is simply the money you deposit to control a large position. From the previous example, a broker sets a leverage ratio at 100:1, giving you the chance to open a position of $50,000 and deposit just $500. The $500 you deposit is your trade margin.
Usually, margins are expressed in percentages, relating to the leverage. A $50,000 trading position for $500 deposit means you're trading with a 1% margin hence the ratio.
To trade cryptocurrencies on MT4, you first need to find a broker that offers advantageous leverages and margins. Of course, you also need to check if the broker features the MT4 trading platform but that shouldn't be a worry as almost all reliable crypto brokers feature it.
However, most of the brokers you'll find are forex brokers who offer Cryptocurrency CFDs trading. There's nothing wrong with trading with such brokers but the most important thing is to ensure the broker is regulated.
As a beginner trader, it is not advisable to rush into live trading on MT4. You first need to get acquainted with the environment, so you should first open a demo account. Majority of brokers offer this.
When you're logged in on the platform:
Click on "View" from the menu options and select "Symbols".
Select "Crypto" by clicking on the "+" sign.
Select "Crypto" again and you'll be presented with a list of cryptocurrency pairs the broker offers.
Select your ideal pair and start trading.
Bottom Line
Although the MT4 trading platform is very convenient, it is an advanced trading platform used by professional crypto traders. You can use it as a beginner but first, you should understand the crypto market.
Not being knowledgeable on how the market works puts you at a great disadvantage and you have a higher chance of losing money than making it. As advised, practice using a demo MT4 account before going live. You can practice for weeks or even months, as long as it takes to get conversant.
Disclaimer: information contained herein is provided without considering your personal circumstances, therefore should not be construed as financial advice, investment recommendation or an offer of, or solicitation for, any transactions in cryptocurrencies.