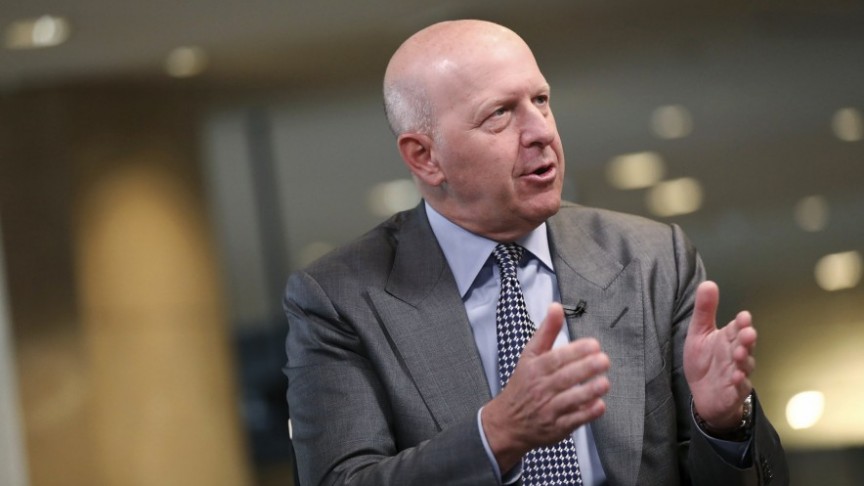 New Goldman Sachs CEO Believes Firm Will "Evolve Its Business" to Deal with Crypto
Jul 18, 2018, 8:47AM

by
Chris Madill
New Goldman Sachs CEO believes the firm can "Evolve and Adapt its business" to suit the up-and-coming cryptocurrency markets
Wall Street giant, Goldman Sachs, appointed a new crypto-friendly CEO. David Solomon, currently the acting president of Goldman Sachs, will step up into the CEO position to replace Lloyd Blankfein, who acted as CEO for twelve years.
Solomon has an unorthodox reputation on Wall Street, as his publicized hobbies include part-time DJ'ing and mastering the art of Karate. It seems fitting that this "out-of-the-box" banker also publicly supports a bullish sentiment towards cryptocurrencies, something that many of the Wall Street elite still shy away from. In a recent interview with Bloomberg, Solomon stated that Goldman Sachs must "evolve its business and adapt to the environment," with regard to the firm's approach to digital currencies.
Solomon's stance on cryptocurrencies is not in contrast to the views of former CEO, Lloyd Blankfein. While Blankfein has been tempered in his public opinions of crypto, stating that crypto is "not for him", Blankfein has supported the idea that cryptocurrencies could hold merit for the future of our financial landscape. In an interview with Bloomberg TV, Blankfein called the outright dismissal of crypto technology "arrogant", stating,
I look at the evolution of money […] If you could go through fiat currency, where [the government] says, 'this is worth what its worth, because I, the government says it is,' why couldn't you have a consensus currency? / Lloyd Blankfein, CEO of Goldman Sachs
Goldman Sachs is one of the few Wall Street heavy-weights that are attempting to break into the crypto market despite a loose regulatory framework and a volatile market cap. In 2017, CB Insights published a report that named Goldman Sachs as one of the top 5 corporate investors backing blockchain projects and related technologies, alongside Google and Citi Bank. Sachs may not directly trade in cryptocurrencies, but the firm's investment into the blockchain industry does indicate that Solomon's new "pro-crypto" reputation is very much in-line with Goldman Sachs' continuing progressive approach towards crypto markets.
Disclaimer: information contained herein is provided without considering your personal circumstances, therefore should not be construed as financial advice, investment recommendation or an offer of, or solicitation for, any transactions in cryptocurrencies.