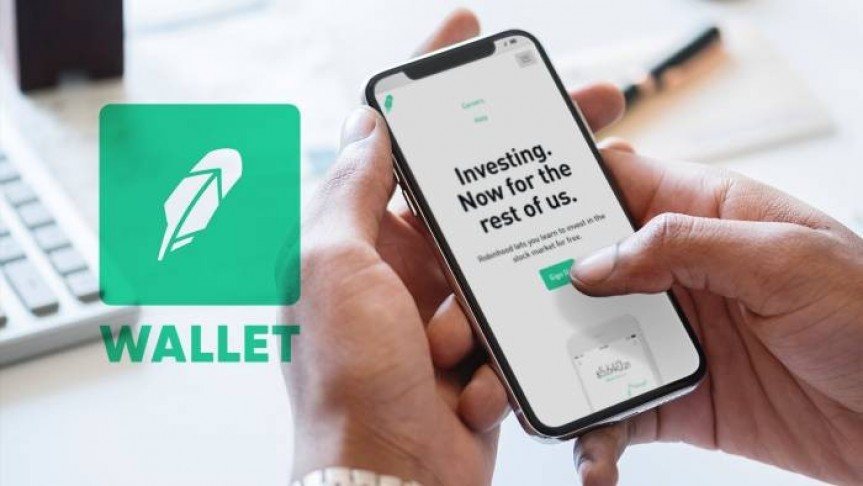 Robinhood May Have Leaked a New Cryptocurrency Wallet in Crypto Engineer Job Advert
Jun 27, 2018, 9:03PM

by
Tom Nyarunda
No fees-trading, a seamless signup and now a cryptocurrency wallet may put Robinhood in a position to really bust out in cryptocurrency market.
Robinhood a commission-free cryptocurrency purchasing app, may be creating their own cryptocurrency wallet, a fact that has been leaked in a job posting. If confirmed to be true, the new venture will send waves throughout the crypto community. When Robinhood add crypto purchasing services earlier this year, a million people signed up.
A job advert posted to the Greenhouse recruitment website suggests the commission-free App is looking for a crypto engineer. The successful candidate will, among other things, be responsible for adding new features and functionalities to the Robinhood crypto app including "wallet functionality."
As a Crypto Engineer, you'll: Build out a new functionality for our crypto product, such as adding new currencies or providing wallet functionality
Currently, customers using the Robinhood App to trade have had to use a separate wallet to move digital currencies in and out of the App. Integrating trading and wallet features, as well as reportedly seeking a banking license in the US will make Robinhood a multi-functional crypto platform and potential competitor of Coinbase.
Responding To Customer Requests
According to Robinhood, which has a market value of $5.6 billion, the move is in response to customers who have been asking for a hassle-free way to transfer cryptocurrencies from other platforms to the App in order to trade them. Apart from giving their customers the flexibility to transfer cryptocurrencies easily, Robinhood having their own cryptocurrency wallet would provide more security for its customers by limiting the transfers required.
Robinhood was founded five years ago and focused on investors trading in U.S. stocks and ETFs and only introduced commission-free trading early this year. From the beginning, the platform only allowed trading in Bitcoin and Ethereum with features like custom alerts and access to crypto news and market analysis for the 16 leading cryptos available. The company raised at least $363 million through a series D fundraising last month. If the wallet development turns out to be true, Robinhood could be on course for significant growth.
Disclaimer: information contained herein is provided without considering your personal circumstances, therefore should not be construed as financial advice, investment recommendation or an offer of, or solicitation for, any transactions in cryptocurrencies.