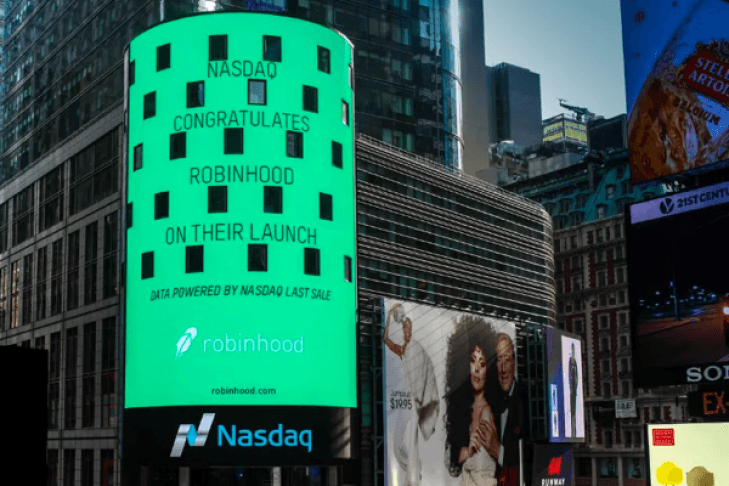 Robinhood Launches Zero-Commission Cryptocurrency Trading
Feb 23, 2018, 8:43PM
The online-only zero commission stockbroker yesterday went live with its new cryptocurrencies service, offering free trading of cryptocurrency
Cryptocurrency traders and investors have a range of cryptocurrency exchanges to choose from. Some are simple and feature straightforward usability but limited functionality. Others more closely resemble traditional financial exchanges with additional functionalities such as charting, market depth data and margin trading. Unfortunately, one thing that they all have in common are costs. Fees can be structured in different ways, but charges are usually applied trades or deposits and withdrawals or both. Often users distracted by low transaction fees are unpleasantly surprised when additional charges come to light. The bottom line is that when all charges are added up, buying or selling cryptocurrencies costs between 5% and 9% on the majority of dedicated exchanges.
The good news is, the days of exorbitant fees charged by cryptocurrency exchanges look to be numbered. Robinhood, a company that already challenged Fintech models by charging zero commission on equities, has just entered the cryptocurrency trading space. The trading app Robinhood Crypto will offer fee-free buy and sell cryptocurrency transactions. Robinhood's aggressive pricing strategy could have a domino effect forcing other cryptocurrency exchanges to slash their fees or risk losing market share. Today's launch may be a positive development by the wider community of cryptocurrency investors and traders.
The company announced its plans last month, reaching a 1 million+ waiting list within a couple of weeks. As of today, the crypto app will be live for users in 5 US states – California, Massachusetts, Missouri, Montana and New Hampshire. Users from those states who signed up to the waiting list can expect email invitations to download the app over the coming days and weeks. The company will announce roll out plans to new states via its Twitter feed.
Currently, the app only supports Bitcoin and Ethereum transactions, Robinhood plans to gradually extend trading to 16 cryptocurrencies. The app also includes a news feed and chat functionality where users can discuss cryptocurrencies.
Robinhood, founded in 2013, already has over 4 million users. It sees the new cryptocurrencies trading service as a way to attract new, less experienced investors that will also make use of its equities and ETFs trading app, which is also commission free. The company makes money on the interest generated by cash users hold in their trading accounts as well as by upselling additional services such as 'Gold' subscriptions which allow users to trade with borrowed money.
Disclaimer: information contained herein is provided without considering your personal circumstances, therefore should not be construed as financial advice, investment recommendation or an offer of, or solicitation for, any transactions in cryptocurrencies.