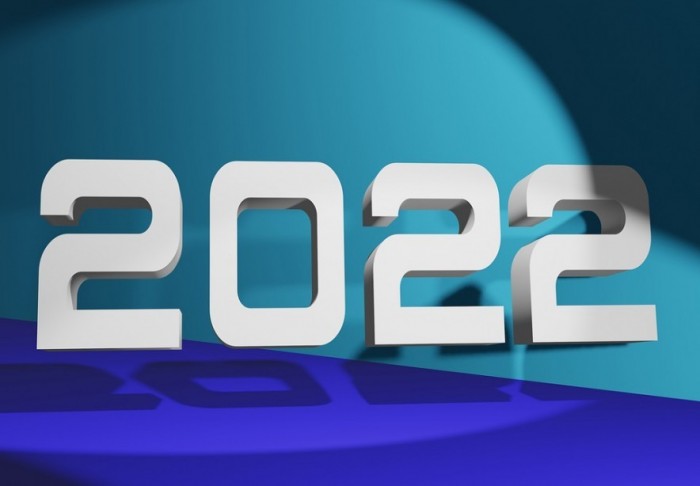 The Top Ten Crypto Projects and Companies to Watch In 2022
Jan 22, 2022, 3:59PM

by
Mike Dalton
Several cryptocurrency startups are taking center stage this year. Here are the biggest names to watch in 2022.
1. The Sandbox
The Sandbox is a VR game that is gaining attention thanks to the "Metaverse' trend. The game is perhaps most notable for its recent partnership with Adidas, which will see the sportswear company manage a space in the game. The project is operated by Animoca Brands, a rapidly growing blockchain company that has attracted investments from leaders like Ubisoft to reach a current valuation of $2.2 billion.
2. Twitter's Crypto Team
Twitter is preparing to integrate blockchain with its social media platform. In November, the company announced a new cryptocurrency division. Though this division has not announced any definite projects, it will work alongside Twitter's Bluesky project for social media decentralization. Prior to the November announcement, Twitter introduced Bitcoin tipping under the leadership of former CEO Jack Dorsey in September.
3. Bored Ape Yacht Club
Bored Ape Yacht Club became one of the largest NFTs in circulation in 2021. The series has circulated over $1 billion of collectible tokens over the past year, and the brand now aims to expand to the mainstream. In December, the creators partnered with Animoca Brands to build a full-fledged blockchain game. Earlier, in September, the creators partnered with talent manager Guy Oseary to seek out opportunities in film, TV, music, and video games. Either of those efforts could come to fruition this year.
4. Philips Auction House
2021 was a profitable year for auction house NFTs. Christie's and Sotheby's together coordinated $250 million in sales from names like Beeple ("Everdays"), Tim Berners-Lee (the World Wide Web), and Crypto Punks. Philips, the third largest auction house, was less prolific but sold Mad Dog Jones' "REPLICATOR" for $4.1 million and Sarah Mehoyas's "Bitchcoin" for $396,900. Philips is clearly interested in NFTs, and if the trend continues to grow, it may try to catch up with its competitors with future NFT sales.
5. Kraken
While Kraken is only the ninth-largest exchange in terms of trading volume, the company is quickly becoming one of the most innovative companies. Following Coinbase's IPO in 2021, Kraken will likely be the largest cryptocurrency exchange to go public on the stock market this year. Kraken has also gained approval to open a Wyoming bank in the future, and it will likely launch an NFT marketplace as well.
6. Solana
Solana was one of the best-performing altcoins of 2021, gaining upward of 4400% over the past year. It is currently the fifth-largest cryptocurrency by market cap. The project aims to provide a high-speed blockchain that complements Ethereum. Much of its early success came from a partnership with FTX. Now, Solana is involved with web3 gaming and social media partnerships, which will likely produce results this year.
7. OpenSea
The non-fungible token marketplace OpenSea broke records this month thanks to NFT mania. On January 3, 2022, the site handled $255.9 million of trades, its highest single-day volume since August 2021. If the trend continues, OpenSea will likely become increasingly important to other companies in the crypto sector. It has, for example, been used to power auctions for companies like Christie's, and the platform is also overshadowing competitors like Rarible and SuperRare by a wide margin.
8. Uniswap
Uniswap was one of the fastest-growing decentralized exchanges of the last year, as users rushed to lock their crypto funds in the service's liquidity pools and earn interest on their investment. Though the service had less than $230 million in locked value between November 2019 and August 2020, the platform quickly experienced growth. Since then, Uniswap's total locked value has risen to a whopping $8.3 billion. Uniswap's latest upgrade, v3, could attract new users to the service this year.
9. GameStop
GameStop gained notoriety in early 2021 as investors coordinated a short-squeeze, causing havoc in the retail investment world. The company remains popular as a "meme stock" investment, and this year, GameStop will likely launch its non-fungible token trading platform. Trends in 2022 will determine whether the company succeeds based on the hype generated among investors or fails due to backlash from customers concerned about the ecological costs of blockchain mining.
10. Grayscale
In 2022, it is possible that the first Bitcoin spot ETF will be approved by U.S. regulators. Grayscale is one of several asset managers in the running, along with others like VanEck and NYDIG. Though Grayscale will not necessarily be the first to receive approval, it is one of the most persistent firms pursuing that goal. After previous rejections, it submitted a new proposal in 2021. Regulators will make a decision this February.
Disclaimer: information contained herein is provided without considering your personal circumstances, therefore should not be construed as financial advice, investment recommendation or an offer of, or solicitation for, any transactions in cryptocurrencies.