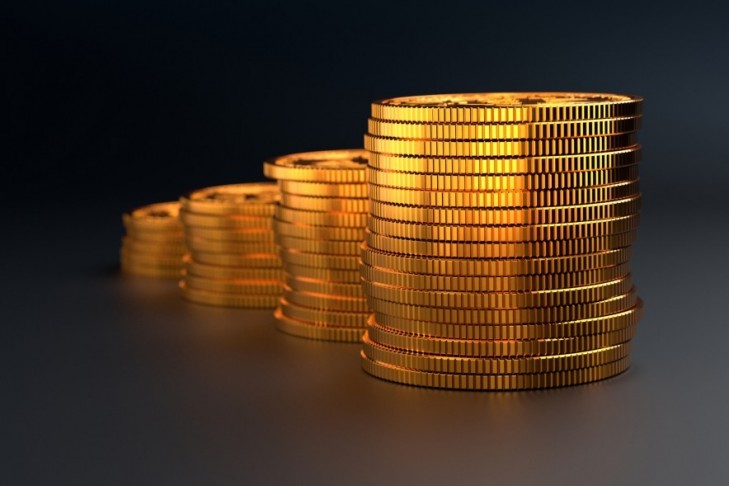 Solana Is Now Among the Top Five Blockchains: Why Is It Promising?
Nov 13, 2021, 3:43PM

by
Mike Dalton
Solana has quickly become one of the leading blockchains, as its market value has surged over the past three months.
Over the past several weeks, Solana (SOL) has seen a rapid surge in market value, driving it to become one of the top five cryptocurrencies ranked by market cap.
Solana Reaches $70 Billion Market Cap
Solana's price has rapidly accumulated, with its price rising by approximately 12,000% when measured year-to-date. The vast majority of growth occurred between August and November, as SOL's price rose from less than $40 to more than $200.
On Saturday, Nov. 6, SOL reached an all-time high of $259 and became the fourth largest token after Bitcoin (BTC), Ethereum (ETH), and Binance Coin (BNB).
At the time of writing on Nov. 12, its value is only slightly lower, with a per-token price of $228. With a market cap of $70 billion, it remains the fifth largest token on the market by capitalization, just below Cardano (ADA) and Tether (USDT).
Solana's market standing and price are likely to fluctuate within the top-five range over the coming weeks, as its market cap is close to that of its neighbors. Cardano, Tether, and Solana all have a market cap between $66 billion and $75 billion.
Solana, though, seems to have plenty of new announcements and plans that could generate positive attention for it for months to come.
More Than Just an Ethereum Killer
Solana is primarily designed to serve as an "Ethereum killer." This type of blockchain aims to provide many features for app developers, just like Ethereum, while also offering lower fees and transaction times compared to Ethereum's congested network.
Specifically, Solana aims to handle 50,000 transactions per second, while Ethereum can only handle about 14 transactions per second at present. Fees on Solana are less than $0.01, while Ethereum's average fee is currently above $6.00.
However, Solana is relatively new. It only went live in April 2020, meaning that it may not see as much activity as the six-year-old Ethereum blockchain currently does.
Much of Solana's initial popularity came from the crypto exchange FTX, which has invested in Solana, leveraged it for an NFT marketplace, and listed the SOL token. However, Solana is now branching out with new partnerships and plans.
A Partnership With the Brave Browser
Brave, a privacy-focused web browser with crypto features, has announced that it will integrate Solana. This means that Solana will be the default for certain applications―particularly for Solana token swaps and NFT transactions.
Until now, Brave has largely relied on the Ethereum blockchain. Its native BAT token was built on Ethereum's token standards, and an ETH wallet is included in-app. Brave says that it "continues to support Ethereum" but that it aims to become blockchain-agnostic, which will begin with support for alternate chains like Solana.
Brave's users will benefit because some in-browser crypto transactions will be less expensive and will complete faster. However, those who don't use the web browser's crypto features are unlikely to notice any difference.
Plans for a Social Media Initiative
Solana's venture arm also announced this month that it will invest in a new social media initiative. Along with Reddit founder Alexis Ohanian's investment firm Seven Seven Six, Solana Ventures will invest $100 million in Web3 social media.
Those funds will be used to finance decentralized social media initiatives on the Solana blockchain, though there do not appear to be any significant projects underway yet.
Ohanian noted that Solana offers an "unprecedented opportunity to fuse social and crypto." Sam Bankman-Fried, founder of the crypto exchange FTX, incidentally drew attention to Solana's potential in powering social media during a conference this week.
Also relevant is the fact that Solana Ventures and other firms have just invested $21 million in a Solana-based game company called Faraway. Though the two investments are not directly related, the company's online games have social elements.
How Long Will Solana Stay On Top?
It's unclear how long Solana will be able to maintain its position among the top five tokens, or whether it will slip through the ranks. Solana has largely avoided controversy due to its relative novelty; it remains to be seen whether it will face challenges from regulators and investors in the future.
Furthermore, Solana's absolute market value will be influenced by the overall crypto market. Even if it maintains its standing relative to other coins, fluctuations in the price of Bitcoin will likely affect the entire market, including SOL prices.
Finally, the release of Ethereum 2.0, which intends to remedy Ethereum's performance issues, could reduce the importance of Solana and other similar chains. It remains to be seen how quickly Ethereum will deliver on that promise.
Disclaimer: information contained herein is provided without considering your personal circumstances, therefore should not be construed as financial advice, investment recommendation or an offer of, or solicitation for, any transactions in cryptocurrencies.