Market Analysis Writer

Kevin has over 10 years' experience trading FX, equities and commodity markets. He holds a master's degree in finance and writes research and analysis for various platforms.
READ FULL BIO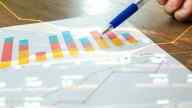 Litecoin Primed for Gemini Exchange in Crucial Week for the Market, BTC, Waves, XMR
Litecoin has been confirmed for the Gemini exchange with a launch date of October 13th. The crypto market is waiting for Bitcoin's next move.
Markets
Sep 15, 2018 - 3 min, 47 sec read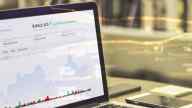 Crypto Rallies as Novogratz Calls the Bottom, EOS, XLM, XRP and NANO Analysis Sep. 14
Billionaire cryptocurrency investor Mike Novogratz calls the bottom. Stellar rallies through key support as IBM readies payments system.
Markets
Sep 14, 2018 - 3 min, 33 sec read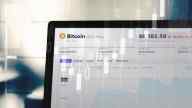 Bitcoin Pausing in a Range, Waves and Lumens Rally as LTC Falters, Analysis Sep. 12
Bitcoin is pausing in a range between key support at $6,000 and resistance at $6,500. Waves and Stellar see rallies on new developments.
Markets
Sep 12, 2018 - 3 min, 40 sec read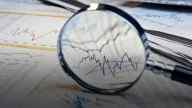 Ethereum Falls Again as Shorts Hit Record, DOGE, DASH and XMR Sep.10
Ethereum trades under $200 as shorts hit an all-time high, warning of a possible short squeeze rally ahead. DOGE and DASH primed for gains.
Markets
Sep 10, 2018 - 4 min, 1 sec read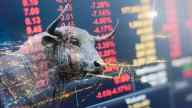 Will Bakkt Be the Bitcoin Bull? BTC, XRP, EOS Market Analysis Sep. 8
Bitcoin and the cryptocurrency market have paused after the midweek sell-off. Investors are looking to November 5th for fireworks.
Markets
Sep 08, 2018 - 3 min, 46 sec read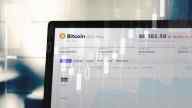 Bitcoin Rally Falters Again, IOTA and ETH Market Analysis Sep. 7
Bitcoin stumbles under $6,500 and threatens the three-week rally. IOTA set to unveil the Qubic project by the end of 2018.
Markets
Sep 07, 2018 - 3 min, 36 sec read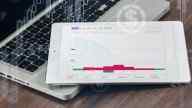 Bitcoin Stalls as Diamond Rockets, LTC and ETH, Market Analysis Sep. 5
Bitcoin has stalled on its slow creep higher but the real action this week has been in its namesake Bitcoin Diamond, which has blasted higher.
Markets
Sep 05, 2018 - 3 min, 59 sec read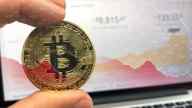 Dogecoin Blasts Higher on Ethereum Bridge News, ETC, XEM and NEO Sep. 3
The price of Dogecoin has blasted higher on news of a bridge between the Dogecoin and Ethereum networks. Yahoo Finance also boosted DOGE.
Markets
Sep 03, 2018 - 2 min, 6 sec read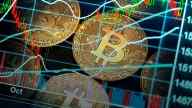 Bitcoin's Positive Monthly Close, TRX, DGB, and XMR Market Analysis Sept. 1
Bitcoin posts a monthly close above $7,000 and sets the stage for another rally to the $8,500 level. EU regulators meet to discuss cryptocurrency
Markets
Sep 01, 2018 - 3 min, 27 sec read