Market Analysis Writer

Kevin has over 10 years' experience trading FX, equities and commodity markets. He holds a master's degree in finance and writes research and analysis for various platforms.
READ FULL BIO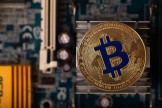 Bitcoin Rally Falters with a Drop Below $26,000, BNB, CRO, XLM, Jun. 13
Bitcoin smashed lower again, BNB at risk of SEC lawsuit drag, CRNO offers asset-backed niche opportunity, XLM eats Ripple's lunch.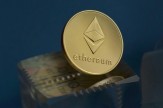 Ethereum Still Lags Behind Bitcoin, ADA, WAVES, HNT, Jun. 6
Ethereum dips 0.24% as Bitcoin gains 3.4%. Cardano builds on last week's gains. WAVES and HNT lead the gainers this week.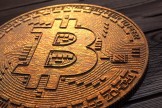 Bitcoin Lower for a Record Ninth-Straight Week, LUNA, ETC, CBDC, May. 30
Bitcoin price struggles to hold $30k as buyers retreat. Terra set for a new blockchain launch and LUNA airdrop. ETC benefits from Ethereum woes.

Ethereum Higher as Cryptocurrency Market Stabilizes, USDT, BNB, FTM, May 23
Ethereum adds 3% as selling slows down, Binance Coin the biggest winner in top ten, FTM up 43%, Tether loses ground in stablecoin rout.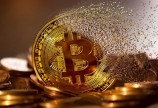 Bitcoin Surrenders $30,000 Level on LUNA Crash, MKR, DEFI, May 16
Bitcoin price loses another 14% in a week of turmoil for crypto investors. Terra LUNA crashes to number 207 after stablecoin crash.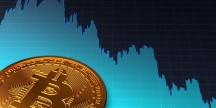 Bitcoin Slumps to $32,000 as Risk Assets Suffer, TRX, LUNA, META, May 9
Bitcoin price loses 17% as Ukraine war/Fed weigh on growth prospects. Tron is a rare winner on $39m DAO purchase. Stablecoin pegs hurt.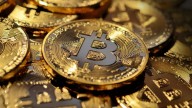 Bitcoin Struggles to Hold $40,000 with Stocks Hit, XDC, CRO, BAYC, May 2
Cryptocurrency prices hurt by stock market weakness. XDC bucks bearish trend. CRO slumps on reward cuts. BAYC sees big demand for land sales.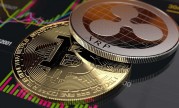 ADA and SOL to Feature in Institutional ETF, STEPN, APE, Apr. 25
Grayscale adds a new fund for Ethereum competitors. STEPN move-to-earn project makes strong progress. APE coin near ATH but whales poised.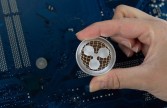 XRP Price Supported on Court Development, MATIC, META, DCR, Apr. 18
XRP higher in a bearish market on judge ruling. MATIC higher despite plunge in NFT vols. DCR soars ahead of a key upgrade.