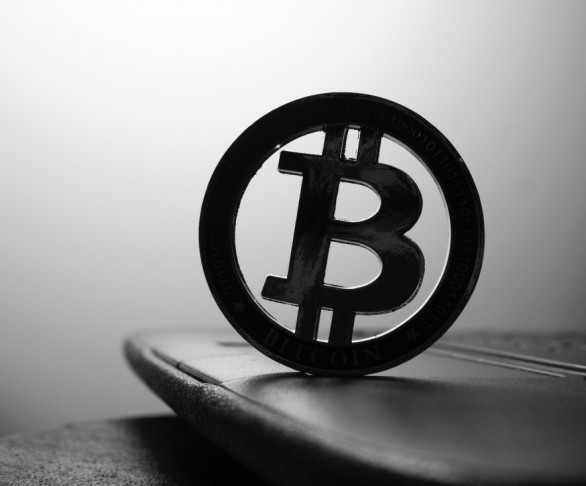 Bitcoin Turns Bearish as Risk Assets Dip on Middle East War, BNB, XRP, DOGE, Oct.9
Oct 10, 2023, 4:52PM

by
Kevin George
The S&P 500 dropped 35 points at Sunday's open after fighting in the Middle East. BTC followed with a 500-point drop. The SBF trial continues.
BTC
Bitcoin traded flat last week with a move of around 0.20% lower to trade below $28,000, but dipped 500 points further on Monday.
Risk assets have been struggling in the last two weeks after strong U.S. economic data led to surging U.S. treasury yields to levels not seen since 2007.
However, the weekend also brought new violence to the Middle East with Israel declaring war on Hamas. Markets will now wait for traders' reaction to the latest tensions in the Middle East with the U.S. sending navy support to the region and Iran being implicated in the attacks.
Investment research firm ByteTree upgraded its BTC outlook ahead of the weekend with a report. The company said Thursday it was now bullish on BTC instead of neutral. Charlie Morris, CIO, said:
Bitcoin futures look good, especially when you compare them to the crisis in the bond market. It is the true safe haven from Uncle Sam's bonds.
He pointed out that BTC is beating the U.S. stock market at a time when surging bond yields wreak havoc on traditional markets. When interest rates peak and the bond sell-off ends, BTC will be "off to the races," he said.
Morris noted that during BTC's latest corrective move, the crypto held above the key $25,000 level, which capped the price between May 2022 and March 2023." If we can hold that $25,000 level, which we probably will, BTC is very much in a bull market, albeit a quiet one," he said.
However, other analysts were less bullish about the near term. Oanda said: "What is also preventing crypto investors from becoming more optimistic is that the bond market sell-off refuses to end and that will cripple many crypto startups."
"In the near term, I expect the market to sell into this rally," John Glover of Ledn, told CoinDesk. "In the absence of new capital flowing into digital assets, I believe that this is what this rally will be short-lived."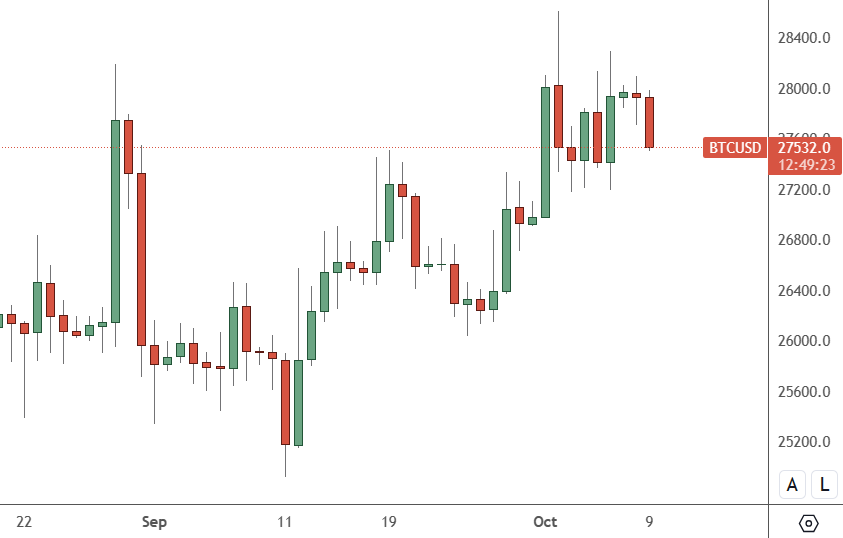 The price of BTC dropped by around 500 points to trade near 27,500 again with supports going down to 25,300.
BNB
The trial of Sam Bankman-Fried and his failed FTX exchange also continues this week with former executive Caroline Ellison set to testify on Tuesday.
The company's co-founder Gary Wang took the stand last week as a government witness in Manhattan federal court. Bankman-Fried faces seven counts of fraud and conspiracy charges in relation to the implosion of his crypto exchange and the hedge fund, Alameda Research.
Wang said that he had committed crimes with SBF, including commodities and wire fraud. The case of FTX could have a bearing on the future of crypto regulation and may negatively impact other exchanges such as Binance.
Crypto firm Circle tried to intervene in the Securities and Exchange Commission's case against Binance. The stablecoin issuer Circle said that trading laws shouldn't apply to those as they are tied to other assets.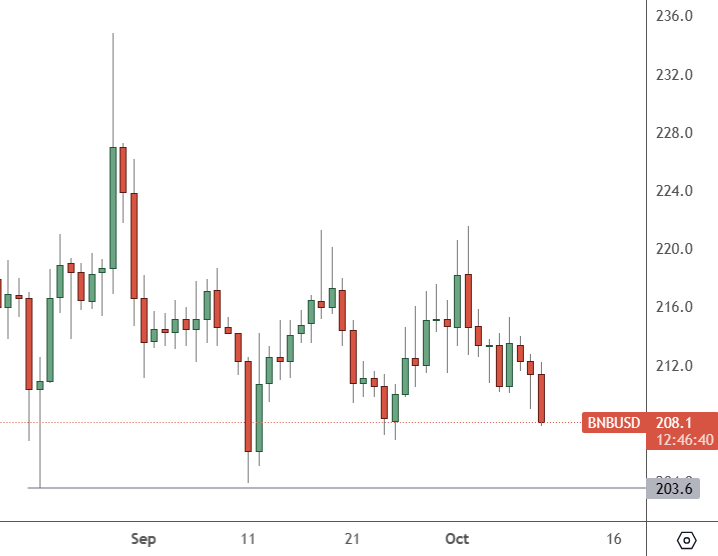 BNB is pointing lower again with the key line in the sand being the 2022 low at $203.
XRP
The SEC's long-running case against Ripple's XRP token took another twist with the regulator filing for an interlocutory appeal.
Defense attorney James Filan shared the filing, which requested for the Court to certify an interlocutory appeal for two holdings in the July 13 summary judgment:
Investors don't reasonably expect profits from the efforts of others via programmatic offers and sales of XRP over crypto asset trading platforms.
"Ripple's 'Other Distributions' of XRP as a form of payment for services was legally insufficient to constitute an investment of money under SEC v W.J.Howey Co."
Interlocutory appeals are filed before the end of a case and ask the court to consider aspects that may affect the final ruling.
Attorney John Deaton believes that Judge Torres will take the opportunity to "more fully explain her reasoning and to also further make it appeal-proof" and address Judge Rakoff's references to her ruling.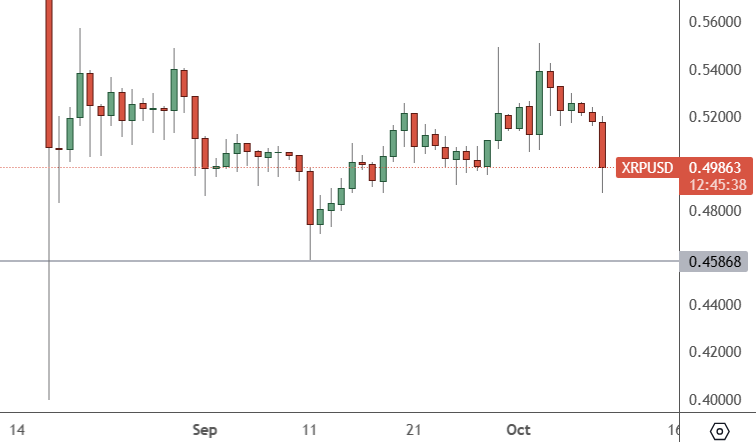 The continued confusion in the case has added a headwind to the price of the payment token and the price of XRP has the September lows at $0.4568 in its sights.
DOGE
Speculation continues that Dogecoin could be used for Twitter, now X, payments.
In a recent tweet, Elon Musk shared some slides from a presentation briefed to Twitter management. However, crypto enthusiasts noticed the "Payments" section of the upcoming new features was blank. Speculation over crypto payments began to take hold, with DOGE fans desperate to see Musk's favorite meme coin get a price boost.
The X app did receive money payment licenses at the end of August, meaning that it's getting closer to a point where it will offer financial and/or payment services. That is likely to revolve around tipping and the ability to send sums to other users in the same way as China's WeChat.
With its license from Rhode Island, X can legally conduct activities such as "maintaining control of virtual currency or transactions in virtual currency," official documents showed. Other states X has secured licenses in include Michigan, Missouri, New Hampshire, Maryland, Georgia, and Arizona.
The Financial Times said earlier this year that Musk has instructed X employees to build a payment feature that can support crypto payments in the future. With around 450 million active users, any adoption of a coin would be a big deal for its price.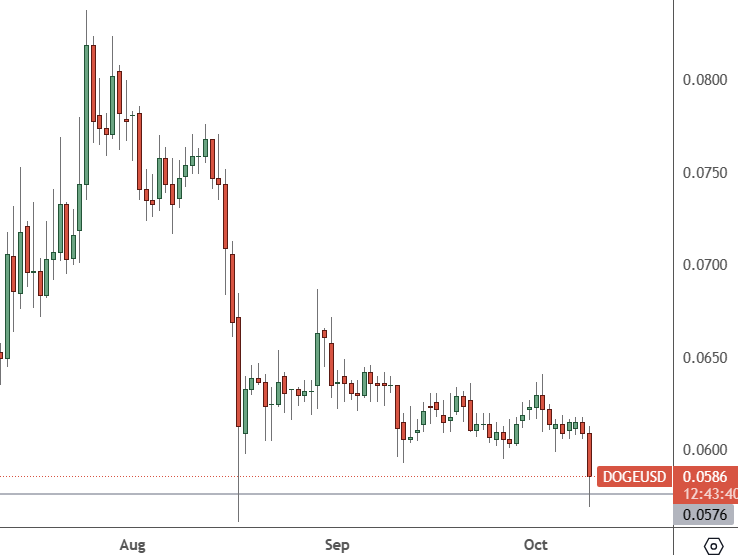 The price of DOGE is also trading near key support with the $0.586 level propping up the market on Monday.
Disclaimer: information contained herein is provided without considering your personal circumstances, therefore should not be construed as financial advice, investment recommendation or an offer of, or solicitation for, any transactions in cryptocurrencies.