Market Analysis Writer

Kevin has over 10 years' experience trading FX, equities and commodity markets. He holds a master's degree in finance and writes research and analysis for various platforms.
READ FULL BIO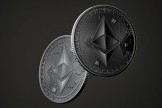 Ethereum Leaves Bitcoin Behind with 8% Jump, ADA, MATIC, ERG, Sep. 5
Ethereum dislocates from BTC as Merge approaches. ADA was boosted by its own upgrade. ERG and RVN lead race for new miners.
Markets
Sep 05, 2022 - 4 min, 12 sec read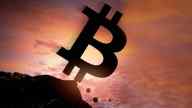 Volatility Continues in the Cryptocurrency Space, BTC, XRP, XLM, BAT
Bitcoin's 18% loss last week has dragged the overall market lower. XRP has been more stable and XLM has grabbed fifth spot in the market.
Markets
Nov 19, 2018 - 3 min, 49 sec read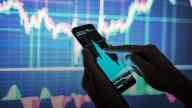 Bitcoin Bull Stands by 250k Price Prediction, XEM, IOTA, DASH Nov. 12
Cryptocurrency market bull Tim Draper reaffirmed his call for $250k Bitcoin by 2022. NEM rallies 17% as Coincheck exchange resumes trading.
Markets
Nov 12, 2018 - 3 min, 45 sec read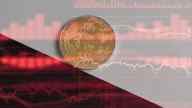 Weekly Trading Update for Nov. 7: BCH, XLM, ADA and BAT
Bitcoin Cash blasts 50% higher as platforms support the upcoming hard fork. Stellar is boosted by a $125m Blockchain airdrop.
Markets
Nov 07, 2018 - 3 min, 56 sec read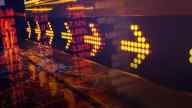 Will Bakkt Bring the Institutions to Crypto, BTC, ZEC, NANO Analysis Oct. 31
The Bakkt exchange is getting closer to launch and could help spur new volumes. ZEC's second birthday sees a privacy upgrade.
Markets
Oct 31, 2018 - 4 min, 7 sec read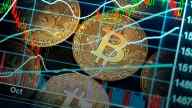 Tether Recovers to USD Parity, IOST and BNT Analysis Oct. 29
The price of Tether has recovered to trade near the $1 USD parity again. Analysis of the IOST project and BancorX platform is released.
Markets
Oct 29, 2018 - 4 min, 26 sec read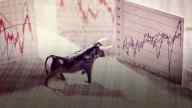 A Bitcoin Breakout Must Be Imminent, DOGE, KMD Analysis Oct. 27
Bitcoin's trading range squeezes further as the triangle pattern runs out of room. A breakout must be imminent and an upside is likely.
Markets
Oct 27, 2018 - 3 min, 27 sec read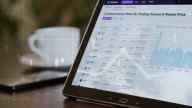 XRP Sales Doubled in the Third Quarter, XZC, SC Analysis Oct. 26
Ripple's Q3 Markets Report shows that XRP sales doubled for the quarter. Zcoin and Siacoin tackle the threat of big mining.
Markets
Oct 26, 2018 - 4 min, 2 sec read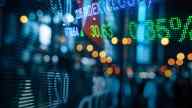 Coinbase Adds Circle Stablecoin, VERI, REP, STRAT Analysis Oct. 24
Coinbase is adding the first stablecoin to its cryptocurrency exchange. VERI, REP and SRAT have seen double digits gains on the week.
Markets
Oct 24, 2018 - 3 min, 37 sec read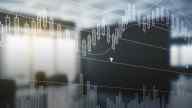 QTUM and BAT Extend Their Rallies in a Quiet Market, NEM, WAX Analysis Oct. 22
QTUM and BAT are both trading higher on Monday by 8% and 19% respectively, as the top twenty cryptocurrencies struggle for gains.
Markets
Oct 22, 2018 - 3 min, 2 sec read