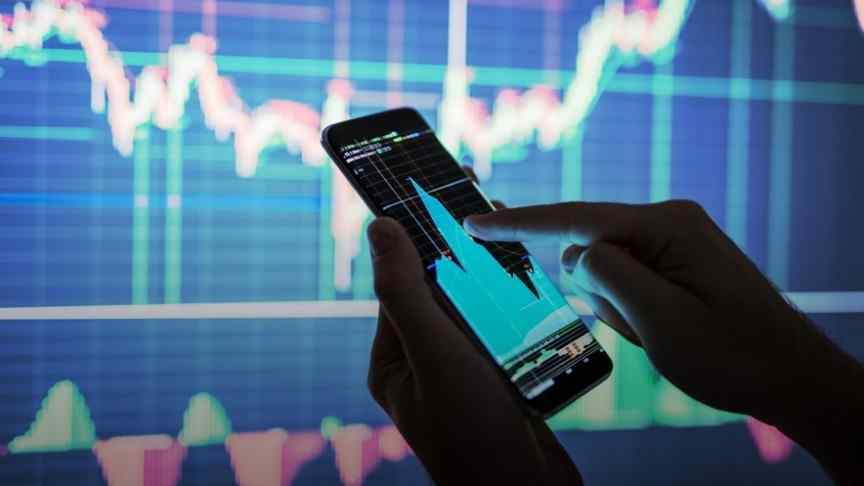 Bitcoin Bull Stands by 250k Price Prediction, XEM, IOTA, DASH Nov. 12
Nov 12, 2018, 4:27PM

by
Kevin George
Cryptocurrency market bull Tim Draper reaffirmed his call for $250k Bitcoin by 2022. NEM rallies 17% as Coincheck exchange resumes trading.
BTC
Silicon Valley Venture capitalist Tim Draper has stated again that he stands by his prediction that Bitcoin will hit $250k. Draper initially foresaw that price rise happening in 2018 but has since relaxed the timing to a four-year horizon.
Speaking at a recent conference Draper said,
Yes. We are talking [...] about five percent market share to get to $250,000. That seems like a drop in a bucket and all we need to really do is make it so that Bitcoin can be used to buy Starbucks coffee, and all of a sudden the world just opens up and then they say 'I've got this choice.' [...] Do I want a currency that I can take from country to country [...] or do I want one that sticks me in one country or one geographic area and I can't use it anywhere else?
Draper also took a shot at fiat currencies, saying:
Why do we even trust currencies that are determined by some weird political party or another?
Another bullish call for the market was made by Binance CEO Changpeng Zhao. Zhao made no price prediction but said he expected a new bull wave to happen,
Even if I don't know what will catalyze a bitcoin bull run, I am certain it will happen... Sooner or later, something will trigger it.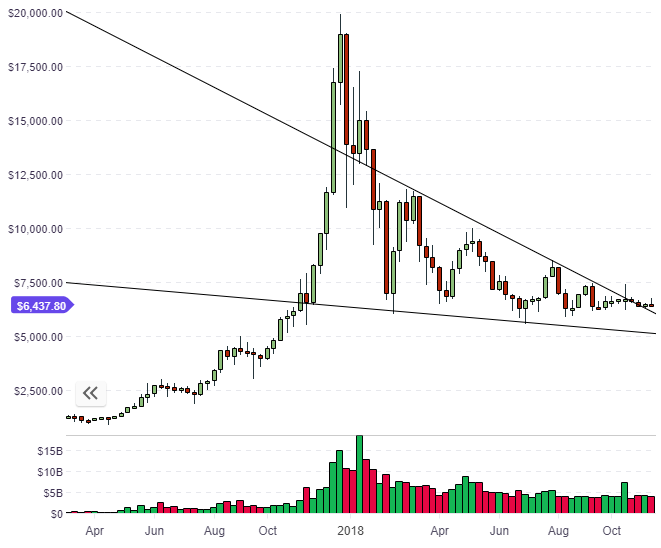 The price of Bitcoin is still trapped in a tight range and is awaiting the "catalyst" that will drive it onto its next path. As stated in previous articles, the continued hold of $6,000 as a support level has hinted that the next path may be upwards, however without a price driver, there is no new volume to create the move. The current price action is only noise and we are in a waiting game for news flow.
XEM
NEM is stronger this morning by 17% after news that the Japanese exchange Coincheck would resume trading in the coin.
Coincheck had lost $500 million of the tokens in a hack earlier this year. The exchange also re-listed Ethereum and Lisk. The rally in XEM has seen the coin trade at $0.109 and the move helps to create the potential for a bottom in the token. The next key resistance levels are $0.125 and $0.150.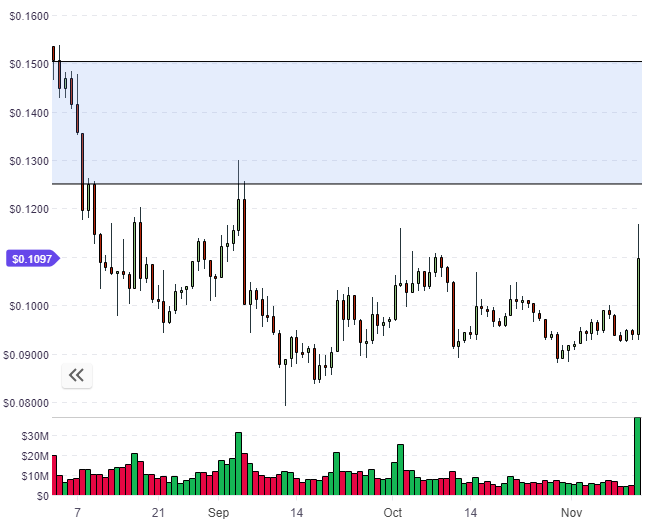 A key target ahead for XEM would be the April lows at $0.230 and getting above that could see the token make significant gains once more. NEM has a market cap of $982 million and currently has 9 billion coins in circulation.
IOTA
IOTA higher by 4% on Monday as the coin looks to hold the floor at $0.450. The price has traded out of the declining trendline to take $0.0500 but has yet to make significant further gains.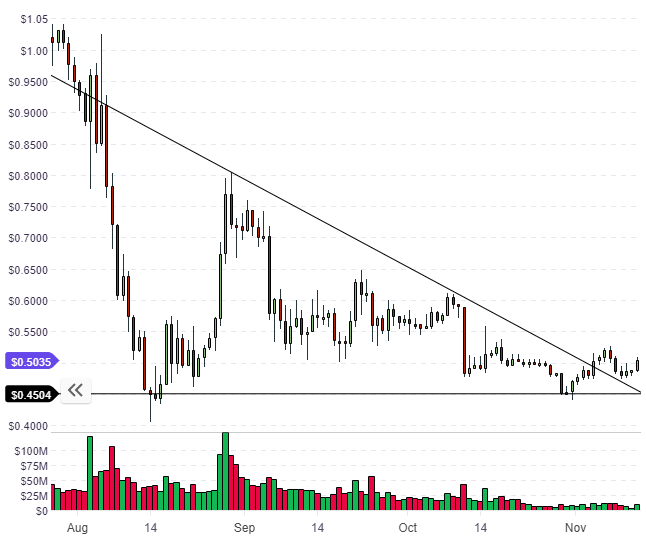 IOTA announced a recent partnership with High Mobility to standardize car APIs. The goal will be to bridge the gap between car manufacturers and app developers to enhance the quality of future projects. The first joint project will be focused on a blueprint for smart charging.
The CTO of High Mobility Kevin Valdek said of the combined organization:
In the first blueprint we see not only how vehicle data can be put onto a ledger, but also how it can be combined with charging infrastructure and payments. I'm confident that this will get ideas flowing in our community.
IOTA currently has a market cap of $1.38 billion, which puts it in the number thirteen spot in the list of coins.
DASH
One place higher than IOTA is DASH, which is also showing a similar gain on the day. DASH is currently priced at $165.95 due to the coin's small circulation of only 8.4 million coins. The market value of DASH is $200m more than IOTA at present.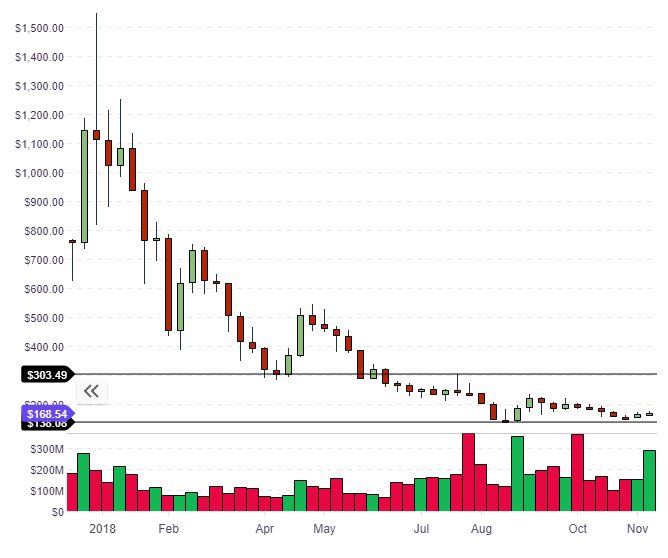 Similar to the price action in IOTA, DASH is trying to create a bottom for the price with the coin setting up a potential range between $165 and resistance at $300. The small circulation could see a strong advance on a news catalyst and DASH could easily trade above $500 with the right news.
It was recently reported that DASH was creating a crypto payment system in Venezuela that does not require the use of a smartphone. The project is currently in the beta testing phase of the text message payment service and some believe this could speed up adoption in the crisis-hit country which has adopted DASH as a payment service during the hyperinflation of the country's Bolivar currency.
Disclaimer: information contained herein is provided without considering your personal circumstances, therefore should not be construed as financial advice, investment recommendation or an offer of, or solicitation for, any transactions in cryptocurrencies.