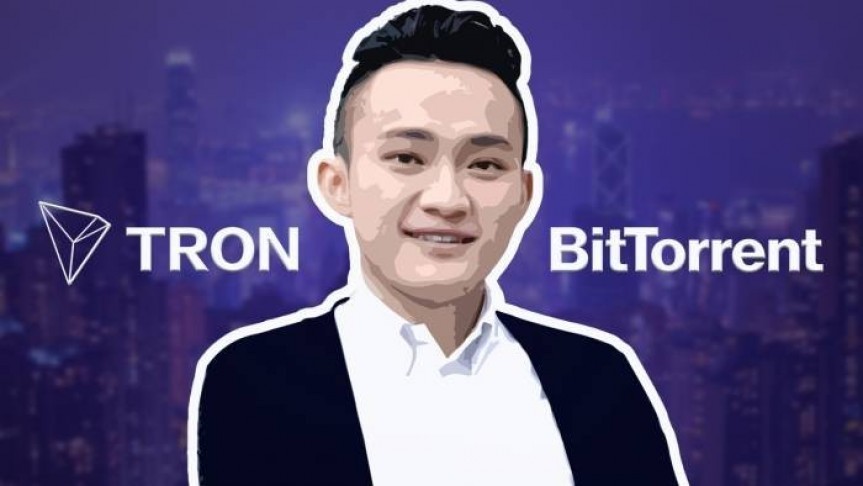 Tron Upgrade Will Bring VM-Based Cross-Compatibility to the Mainnet
Aug 21, 2018, 12:06PM

by
Mike Dalton
Tron's mainnet is being updated to add a VM, which provides cross-platform support for dApps. Will this win over developers from other platforms?
Tron Foundation announced yesterday that a major upgrade to its mainnet will occur on August 30. This upgrade involves the completion of the last part of the Tron mainnet, which will handle the long-awaited Tron Virtual Machine (TVM).
Along with the announcement, Tron Foundation tweeted a video preview of the launch,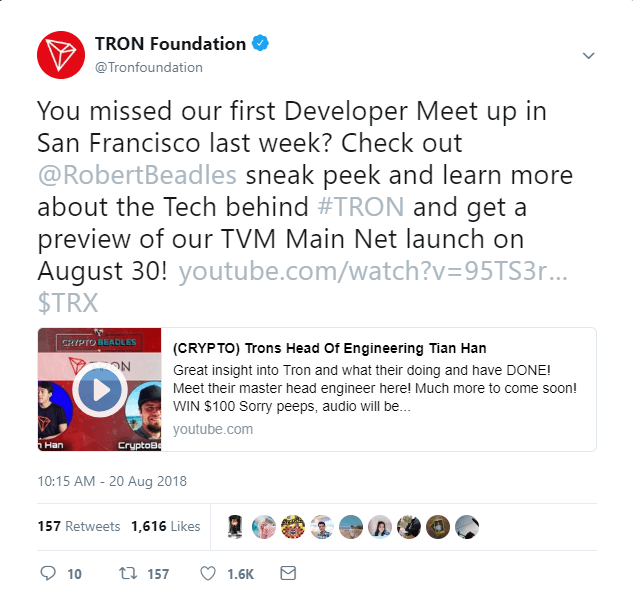 The Tron Virtual Machine is intended to handle dApps and smart contracts. Additionally, it will be cross-compatible with the Ethereum and EOS virtual machines and will support dApps written in various programming languages. When the mainnet update arrives, TVM will move out of beta stage, and the "official version" of TVM will be ready for use.

Tron, like many recent Ethereum competitors, uses delegated proof-of-stake (DPOS) as a consensus mechanism. Decentralization advocates criticize DPOS because it involves the election of delegates, who accumulate a lot of power. However, DPOS often produces more efficient blockchains thanks to delegates with generous computer resources to allocate.

Network efficiency is one thing that is pushing developers away from Ethereum, but Tron must attract developers on its own merits, especially as the mainnet becomes more appropriate for real-world use.
In addition to the upcoming VM release, the fact that Tron has acquired BitTorrent and plans to integrate it with the blockchain may attract many developers.
Disclaimer: information contained herein is provided without considering your personal circumstances, therefore should not be construed as financial advice, investment recommendation or an offer of, or solicitation for, any transactions in cryptocurrencies.