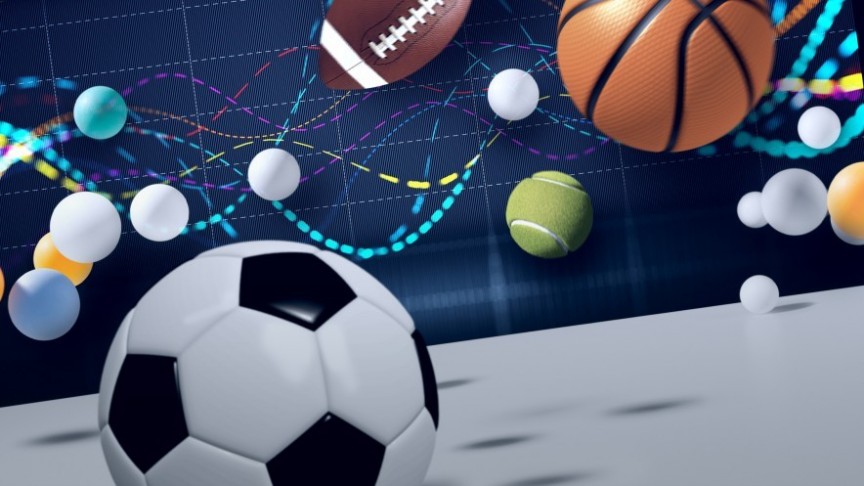 Blockchain In Sports: Which Projects Are Winning the Game?
Sep 18, 2019, 3:51PM

by
Mike Dalton
The sports industry can use blockchain and crypto for a wide variety of purposes. Which sponsorships and partnerships are a winning combination?
Cryptocurrencies and blockchain technology are useful in a wide range of settings, and one of the fastest growing areas of application is the world of sports. These two industries are a powerful combination: the global sports industry is worth $1.3 trillion globally, while the entire crypto market is worth $260 billion. This means that the two industries have plenty of wealth to invest.

Both industries are indeed beginning to take advantage of what the other has to offer. Over the past few years, the sports industry and the blockchain industry have joined forces to fund sponsorships and endorsements, facilitate online betting, and introduce digital merchandise. Let's take a look at some of crypto's most notable sponsorships and partnerships.
Sponsorships From Cryptocurrencies
You don't need to run an entire cryptocurrency to sponsor a sporting event―but it helps. In January, the Litecoin Foundation sponsored a UFC match, which brought cryptocurrency to the attention of mainstream audiences. Litecoin has also partnered with the Miami Dolphins, which formed an advertising deal and gave fans the ability to pay for tickets with Litecoin and Bitcoin.

Dogecoin raised awareness in this way long before Litecoin did. In 2014, the Dogecoin community raised $25,000 worth of crypto to help Jamaica's bobsled team attend the Sochi Olympics, and it also sponsored a NASCAR driver in the same year. Although Dogecoin hasn't funded any significant sponsorships since then, these are memorable accomplishments for the community.
Sponsorships By Crypto Companies
Some crypto exchanges and trading platforms have funded sponsorships as well. This trend seems to focus largely on European football, perhaps because the investment platform eToro kicked off the trend last year. In August 2018, eToro used Bitcoin to sponsor several European football teams. Since then, two other trading platforms―BTC Turk and Stormgain―have also sponsored football teams.

Meanwhile, professional basketball teams have gotten involved with crypto mining. In September 2018, the NBA's Houston Rockets were sponsored by AntPool, a Bitcoin mining pool owned by Bitmain. NBA teams have even mined crypto themselves: in June 2018, the Sacramento Kings began to mine Ethereum in order to donate their revenue to a local scholarship fund.
Sports Betting Sites and Prediction Markets
There's another area where blockchain tech is relevant: online sports betting. This is a highly regulated industry, which means that it is difficult for traditional companies to operate. However, blockchain-based prediction markets and betting sites make use of decentralized operating models and automated smart contracts. These features could unlock sports betting for just about everyone.

Augur, a major blockchain-based prediction market, has offered a sports betting category since it went live last year. It also recently endorsed a sports betting platform, BlitzPredict, on its blog. Meanwhile, Wagerr is attempting to compete by providing its own blockchain-based sports betting platform. Sites like CashBet, Zensports, and Betmatch are also aiming to provide similar services.
Collectibles and Merchandise
On the lighter side of things, sports merchandise has found a home on the blockchain. In August 2018, Lucid Sight and the MLB partnered to launch MLB Champions, a series of Ethereum-based virtual bobbleheads. Because these baseball figurines are linked to Ethereum tokens, they can be traded without risk of counterfeiting. They can also be used in an interactive "fantasy football" game.

Other groups have had similar ideas. This July, the NBA partnered with Dapper Labs to create a collectible game called NBA Top Shot, which allows collectors to purchase digital assets that represent iconic moments in basketball history. Finally, an independent startup called CryptoStrikers worked over the course of 2018 to put custom sports cards on the Ethereum blockchain.
In Summary
Together, the crypto industry and the sports industry have a lot to offer. This isn't just about sponsorships and funding: blockchain technology can be used for just about any purpose imaginable. Cryptocurrencies have even been used by athletes to fund startups, and some crypto firms have bid on entire sports teams. The possibilities are endless.

Of course, some of the projects mentioned in this article have run their course―many partnerships are short-lived by nature. Still, it seems likely that the crypto industry will continue to find more opportunities to grow within the sports industry over the coming years. Without a doubt, both industries will continue to thrive.
Disclaimer: information contained herein is provided without considering your personal circumstances, therefore should not be construed as financial advice, investment recommendation or an offer of, or solicitation for, any transactions in cryptocurrencies.