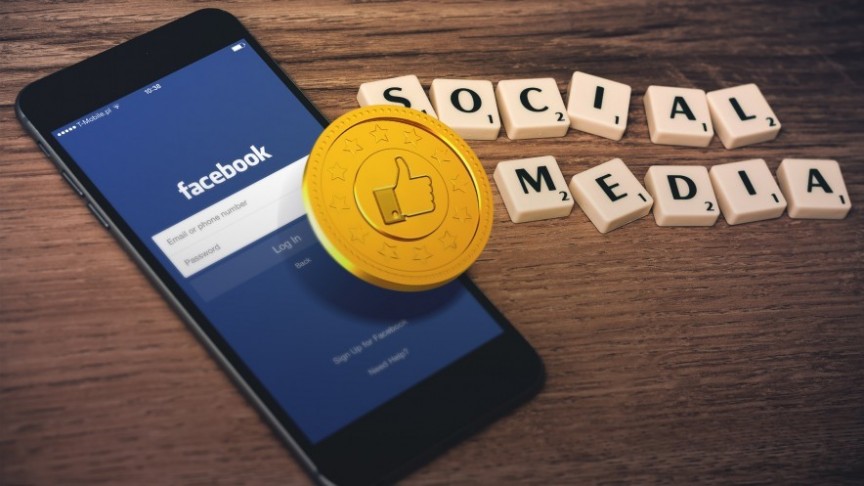 Facebook's Mysterious Crypto Project Is Approaching: Here's What to Expect
Mar 29, 2019, 12:44PM

by
Mike Dalton
Facebook has been working on a blockchain project for almost a year. Rumors about a crypto payment tool are emerging...what do we know so far?
Facebook's mysterious blockchain project is drawing closer. Although the precise details are still unknown, mainstream news sources have managed to dig up some revealing information. What's more than certain is that when Facebook breaks into the crypto world, everyone will take note.
Here is what is known so far, what has been speculated, and what you should expect.
What Will Facebook Create?
Facebook hasn't revealed its plans yet, but the New York Times has looked into the matter. Reportedly, Facebook plans to allow users to send money between family and friends with a crypto-based payment tool. However, this feature is destined for WhatsApp rather than Facebook itself, according to the newspaper's anonymous sources.
The New York Times article, which was published in February, reaffirms details that have been known for some time. Similar information arose in December when Bloomberg reported that Facebook had plans to create a stablecoin for WhatsApp customers in India. This new article clinches the facts: WhatsApp is almost certainly involved.
Facebook, for its part, has not made any public statements. However, Mark Zuckerberg has hinted about building related features into WhatsApp in a recent blog post. There, he mentions integrating "business, payments, [and] commerce" into the app. Although he does not mention cryptocurrency, his statements are a sign that the rumors are on the right track.
Of course, WhatsApp is just one of the messaging apps that Facebook owns. It is possible that the payment service could be added to Facebook's other apps: Facebook Messenger and Instagram. It is also not clear whether the product will be rolled out worldwide, and this will become a pressing question as more details emerge.
What Do People Want?
In the absence of any definitive statements, there has been plenty of speculation about Facebook, and not all of it is likely to come true. Some have suggested that Facebook should reward its new customers with cryptocurrency, using it as a way to encourage users to endure its controversial privacy policies. One contributor to Fortune writes:
Consumers could be swayed by monetary incentives...Use Facebook? Here's a kickback for your loyalty. This is an idea that ... could redefine the company's relationship with consumers and become the basis for a new economic model for the company. / Robert Hackett
Others have pessimistic expectations regarding Facebook's respect for its users. Erik Vorhees, the CEO of Shapeshift, has suggested that Facebook's payment processor will "look a lot like Venmo." He believes that Facebook's new service will provide a flashy user experience but will be censored—which is bad news for decentralization advocates.
It is likely that Facebook's services will be centralized. Crypto transactions are performed on a decentralized peer-to-peer network by default, but many of the third-party services that have been built for cryptocurrency are entirely centralized. This gives centralized crypto services the ability to block or ban users, which has happened in the past.
However, centralized services also act as middlemen—although they reduce user freedom, they simplify transactions. Centralization is a logical move for Facebook, as the company caters to mainstream audiences. This is a defeat for decentralization advocates, but, as Binance CEO Changpeng Zhao has noted, nobody is being forced to use Facebook's products.
What Has Facebook Done So Far?
The road to Facebook's crypto project has been surprisingly short. Facebook's efforts began just over a year ago—last May, the company created a new blockchain department. David Marcus, who is both Facebook's former VP of Messaging Products and a past president of PayPal, was appointed to lead the blockchain division.
Those events suggested that Facebook was planning a messaging-based crypto product. By August, Marcus had left his secondary post at Coinbase to avoid a conflict of interest, leading many to conclude that the project was well underway. Several important hires then took place in December, at which point rumors about a WhatsApp stablecoin emerged.
Then, in February, Facebook acquired a startup called Chainspace, which develops a crypto transaction platform. Once again, these signs pointed toward the notion that Facebook is indeed building a crypto-based payment tool. Now, in March, rumors of the WhatsApp payment platform and token are coming to light once again.
When Will a Product Be Released?
Nobody knows when Facebook plans to release, or even announce, a product or token. The New York Times, which has published the most recent insider reports, indicates that Facebook is already talking about selling its cryptocurrency to consumers. However, this doesn't necessarily mean that anything is happening soon, only that the matter is being discussed.
In any case, it has been less than a year since the inception of the project, meaning that things are progressing very quickly. Perhaps there is no need to hurry: Facebook has already been beaten to the punch by several minor competitors that have produced crypto projects, and it has not suffered one bit.
Messaging apps like Line, Kik, and Kakao have all released or announced crypto projects over the past year. Even Telegram, which attempted an ill-fated ICO last year, is trying to break into blockchain for a second time. It seems that no company has as much power behind it as Facebook, which will definitely do something monumental sooner or later.
Disclaimer: information contained herein is provided without considering your personal circumstances, therefore should not be construed as financial advice, investment recommendation or an offer of, or solicitation for, any transactions in cryptocurrencies.