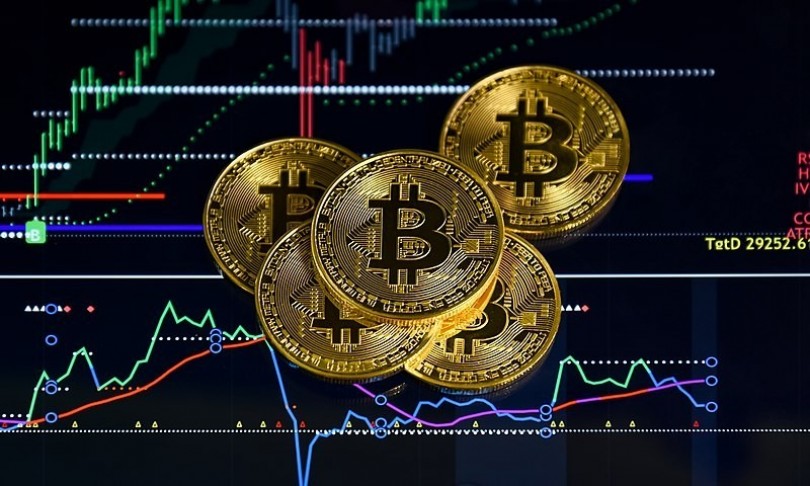 A Guide to Peer-To-Peer Trading of Cryptocurrencies
Dec 1, 2022, 5:08PM
Brought to you by Hedgewithcrypto.com
Peer-to-peer trading has been increasing in popularity. It allows for more control and a better overall experience than traditional methods.
In this guide, we will explore what peer-to-peer trading is, its advantages and disadvantages, and how you can get started with it.
What Is Peer-To-Peer Trading?
P2P (peer-to-peer) trading is a form of direct buying and selling between two parties.
It eliminates the need for a third-party intermediary, such as a broker or an exchange. Instead, buyers and sellers can directly negotiate terms and conditions with each other, making the process much more efficient.
How Does Peer-to-Peer Trading Work?
There are P2P trading platforms available that allow users to connect with one another and initiate trades. These platforms act as a facilitator between buyers and sellers, allowing them to find each other, agree on terms and conditions, and complete the trade.
You can think of these trading platforms/exchanges as marketplaces like eBay or Amazon. All of these marketplaces are managed by a central entity (the platform), which verifies the authenticity of sellers and buyers, monitors trades for fraud and ensures that all trades are completed in a timely and orderly manner.
This is why it's really important to choose the right P2P exchange. Here's Hedge With Crypto's P2P exchange review to help you make the right decision.
What Are the Advantages of Peer-to-Peer Trading?
There are many advantages to P2P trading for both buyers and sellers.
For buyers, it allows for greater control over their investments. They can research their potential trades more thoroughly and negotiate better terms than they could through traditional methods.
For example, seller rating systems, which are common on most P2P trading platforms, allow buyers to assess the reputation of potential sellers before entering into a trade. This can help them minimize risk and maximize returns on their investments.
For sellers, it provides a direct platform for monetizing their investments. They can list their assets for sale on global P2P platforms to reach more buyers. And they can have more control over their prices and trade terms — all while maintaining their anonymity (as most P2P services do not collect user data).
In addition, P2P trading can be much faster than traditional methods, as there is no need to wait for a broker or exchange to get involved in the transaction. This can be especially beneficial when dealing with volatile markets like crypto, where prices can change quickly.
Finally, P2P trading is generally cheaper than traditional methods as there are usually no or very low broker fees and other associated costs.
Disadvantages of Peer-To-Peer Trading You Should Know
There are also some downsides to P2P trading that you should be aware of.
First and foremost is the risk of fraud. Although P2P trading platforms do their best to protect buyers and sellers from fraudulent trades, there is still the possibility that it could occur. Here's how you can avoid P2P payments scams.
Also, since P2P trading is still relatively new, it is not as widely adopted as traditional methods and may not be available in some markets. Therefore, it may be difficult to find a counterparty for your desired trade.
Finally, P2P trading can be more complicated than traditional methods. If you are new to this kind of trading, it is best to do your research and learn the basics before getting started.
How to Get Started With Peer-To-Peer Trading
Getting started with P2P trading is actually quite simple. All you need to do is select a reliable P2P exchange, sign up for an account, and start trading.
When selecting a P2P exchange, be sure to take into consideration the safety measures they have in place (such as escrow services, buyer/seller rating systems, etc.), the availability of different assets to trade, and the fees associated with trading.
Once you've selected an exchange, you'll need to complete the sign-up process, which usually requires verifying your identity and linking a bank account or crypto wallet.
Once your account is set up, you can start trading right away. You can either search for potential trades using the exchange's search engine or wait for traders to contact you with offers.
How to Make a Peer-To-Peer Trade: Buyer's POV
Here's a little walkthrough of what it looks like to make a P2P trade as a buyer:
Search for the asset you want to buy. You can search by asset type, price range, payment method, etc.
Compare different options. Look at the seller's ratings, reviews, and other trading terms to ensure you get the best deal.
Negotiate with the seller. Contact the seller via the platform to negotiate a price and other details of the trade.
Make the payment within the payment window. Send payment via your preferred method (bank transfer, crypto, etc.) within the time period set by the seller (normally it ranges anywhere between 15 mins to 6 hours).
Receive the asset. Once payment is verified, the seller will send you the asset directly.
Mark the trade as completed. Once you've received the asset, mark it as complete on the exchange. This will trigger the release of funds to the seller.
That's it!
You're ready to make your first P2P trade. And if you are looking for something to invest in and trade, check out these 3 crypto projects that are doing great.
Disclaimer: information contained herein is provided without considering your personal circumstances, therefore should not be construed as financial advice, investment recommendation or an offer of, or solicitation for, any transactions in cryptocurrencies.