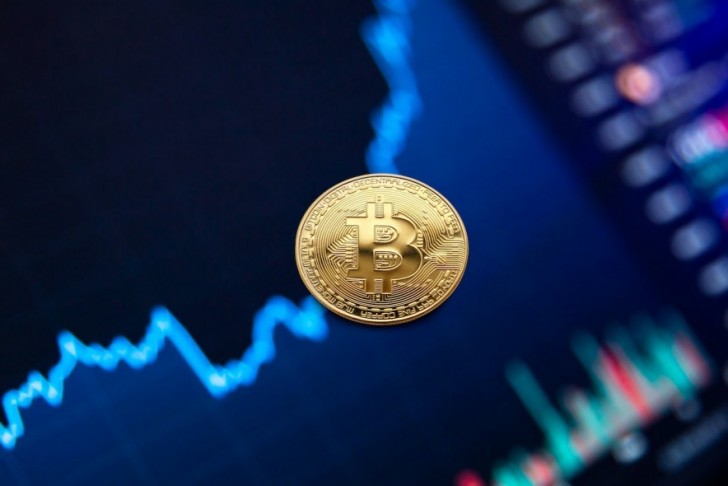 Binary Options Trading With Bitcoin: A Look at How It Works
Dec 14, 2022, 1:39PM
Brought to you by Binaryoptions.com
Bitcoins don't have any physical form; instead, they rely on balances recorded on a public ledger encrypted using public and private keys.
With bitcoin binary options trading, you can forecast whether the price of bitcoin will increase or decrease over a specific period. If you are right, you will receive the option's payoff; if you are wrong, your investment will be lost.
Every bitcoin binary option has a set expiration date at which it is determined whether it is "in the money" (you were right) or "out of the money" (you were incorrect). Additionally, each binary option on Bitcoin has a defined payout that you can achieve because there is only one possible outcome, win or lose.
Type of Contracts
The best brokers and exchanges often have various contract options accessible to bitcoin binary options traders. Importantly, your investment approach and strategy will determine which product is best for you.
Up/down contracts
The most straightforward contract is up-down, often referred to as high-low. Investors merely guess whether bitcoin will cost more or less than the current market price when the contract expires.
Ladder
Similar to Up/Down contracts, except the broker sets predetermined levels staggered up or down rather than using the actual market price. You stand to gain more money the further your zone is from the closing price. For Bitcoin traders, this is a particularly intriguing product because it works well with assets that exhibit strong price movement, with returns that frequently surpass 100%.
In/Out
Also known as "Range" or "Boundary Choices," this option lets you specify a high and low number. When the contract expires, traders decide whether the bitcoin price will finish inside or outside of these ranges.
Touch/No Touch
Traders wager on whether or not BTC will "touch" one of the previously specified price levels, which are set higher and lower than the current price. As soon as the "touch" occurs, the option pays out.
How To Start Trading Bitcoin Binary Options
1. Choosing a broker
There are a lot of factors to be considered when trading, as outlined below.
Regrettably, there are many scammers in the bitcoin binary options market. While some fraudulent platforms manipulate trading conditions, others steal traders' deposits. As a result, before creating an account, it's crucial to check platform evaluations. Additionally, brokers that promise enormous gains with little risk should be avoided.
The top bitcoin binary options companies provide easy, affordable deposit and withdrawal options. Some brokers demand a minimal deposit, which is normally between $0 and $100. On the other side, cryptocurrency fans might favor a platform that supports bitcoin. Having said that, be aware if a platform exclusively accepts deposits in BTC because some shady brokers employ this strategy to evade detection.
Demo accounts can be a useful tool for learning how to trade bitcoin binary options. With the help of these accounts, traders can practice with a modest quantity of virtual money. Many bitcoin binary options firms provide free demo accounts to brand-new customers.
Brokers frequently provide new BTC binary options traders with alluring deposit bonuses, but it's important to compare the different offers. Only accept promotional offers from trustworthy companies if a bonus looks too good to be true. It's important to read the terms and conditions since dishonest brokers may utilize deposit bonuses to restrict customers from withdrawing money.
2. Have a winning strategy
Traders can choose from the various trading contracts outlined above. Each of these contracts is a technique that can be used for a winning trade. They include over and under contracts, ladder, in and out, and touch and no touch.
3. Time your entry
Before the option expires, will the price of bitcoin increase or decrease? You will choose the type of binary option to buy based on this call. The last step is choosing the right time to enter the market after deciding whether to take a bullish or bearish position. Your approach will determine when to hit buy, and technical analysis should help you make the best decision.
The use of bitcoins in binary options trades has many wonderful benefits. The fact that the transaction will be much cheaper than any other sort of online payment is by far one of the main advantages. You can also grow your investment by earning more bitcoins. Bitcoins are exchanged, and because of this, their value fluctuates according to demand. A trader might protect himself from these fluctuations by increasing his income from trading.
Due to their simplicity and clarity, bitcoin binary options can be a profitable instrument in a trader's toolkit. Some bitcoin binary options traders can leverage their technical expertise to make money by employing a well-designed strategy.
Disclaimer: information contained herein is provided without considering your personal circumstances, therefore should not be construed as financial advice, investment recommendation or an offer of, or solicitation for, any transactions in cryptocurrencies.