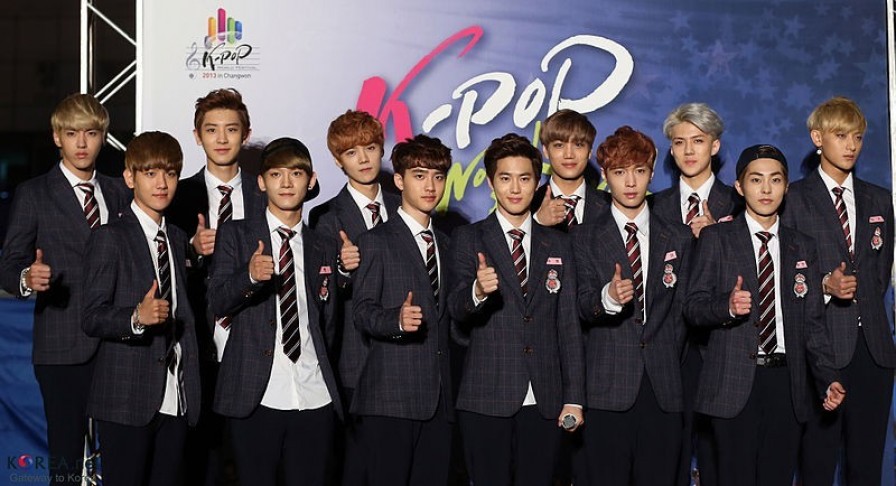 Footballers, Musicians, and Boxers: Celebrities Launch Their Own Crypto Tokens
Apr 15, 2022, 12:50PM
Brought to you by Redot.com
From sports clubs to boxers and K-pop groups: Find out which celebrities are using crypto to create their own fan tokens.
Many celebrities are using blockchain technology and various crypto exchanges to connect with their fans. From musicians to athletes, many celebrities are launching their crypto tokens to interact more directly with their fan base. This year, many well-known personalities have announced their creation or launch of crypto initiatives. The crypto adoption in industries such as sports seems to be a current trend.
Examples include innovative platforms such as Redot exchange and Globatalent, which focus on providing financial support to sports teams and have already signed million-dollar contracts with athletes from various industries. Athletes, perhaps the first major sports star to launch her cryptocurrency project, was tennis player Caroline Wozniacki. Last year, the 29-year-old Danish tennis player announced the launch of her token in collaboration with crypto company GCOX.
This company specializes in developing a new token model for celebrities and several well-known personalities have joined this platform to carry out crypto initiatives. The WTA world number 3 expressed her delight when the decision was announced:
Being the first female athlete to have her token is cool [...] I'm looking forward to expanding this before other people start using it.
Former England footballer Michael Owen, known for his performances on the pitch and his involvement with top clubs such as Liverpool and Real Madrid, also expressed interest in launching his cryptocurrency. For retired sportsmen, the crypto initiative is a new way to get into business. Owen, who also plans to launch his personalized token with GCOX to strengthen the relationship with his fans, commented:
The world is evolving and I think sometimes you have to be brave.
Football teams
But the interest in the crypto world also extends to the most prominent football clubs. Real Madrid, Juventus, and Arsenal are among the teams joining this growing list.
Popular English football club West Ham launched its digital currency in April, allowing its 40 million fans to vote on team decisions and receive exclusive rewards. The aim is for fans to be able to make cryptocurrency investment in such a token to gain access to exclusive team merchandise.
French clubs Paris Saint-Germaine, Atletico Madrid, and Juventus Torino have also joined the initiative. All three major teams have joined the Socios.com platform to launch their tokens. Meanwhile, top Spanish football club LaLiga will launch a coin that will allow fans to attend training sessions and other VIP access.
European rivals Real Madrid, Borussia Dortmund, and Arsenal have also joined a blockchain initiative. In collaboration with blockchain platform Fantastec SWAP, which sells exclusive content.
Boxer
Earlier this month, boxer Manny Pacquiao announced the launch of his crypto token called PAC. The boxing champion announced the information during a concert in the Philippines, explaining that it was an initiative in partnership with the company GCOX.
Pacquiao, however, is not the first boxing star to announce the launch of a crypto project under his name.
In 2017, undefeated champion Floyd Mayweather attracted media attention when he launched his own "Floyd Crypto Mayweather" campaign via Twitter. The billion-dollar Initial Coin Offering (ICO) was deemed fraudulent by the US Securities and Exchange Commission (SEC) in less than a year, ending the celebrity's short-lived crypto career.
Musicians
Music artist DJ Khaled was another whose crypto investment campaign rose to fame while coming to an end. The music producer was indicted by the US authorities in 2018, along with Mayweather, for their involvement in fraudulent ICOs.
For other musicians, their involvement in the blockchain industry was less controversial. In the same year, Grammy winner Akon announced the launch of a cryptocurrency to benefit people in Africa.
The Senegalese rapper's token, called "Akoin", aims to become economic support for young entrepreneurs in Asia. The artist, who is backed by Senegalese President Macky Sall, plans to speak about his crypto initiative at the Blockchain Summit in Malta in November.
Other famous singers and bands such as Jason Derulo and the multi-million dollar K-POP industry also seem to be getting into the ecosystem. One of Korea's leading pop talent agencies, SM Entertainment, announced plans this year to launch a blockchain platform with native cryptocurrency in cooperation with different crypto exchanges like https://redot.com and binance.com
And SM is not the only company interested in bringing technology to the $5 billion industry. Last year, the Korea Fintech Industry Association Network Alliance reported plans to create a blockchain specifically targeting K-pop fans.
The platform, to be called Ko-fun, is intended as a digital hub for the fan community to share exclusive content. There are also plans to introduce personalized tokens from groups or celebrities of the genre, such as BTS.
Disclaimer: information contained herein is provided without considering your personal circumstances, therefore should not be construed as financial advice, investment recommendation or an offer of, or solicitation for, any transactions in cryptocurrencies.