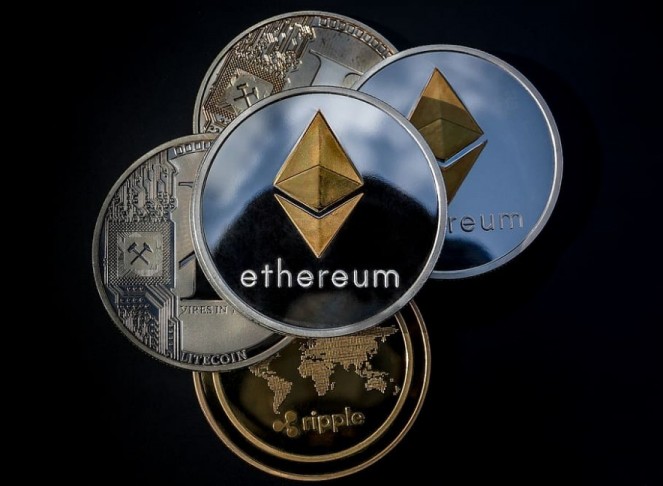 Forget Bitcoin, Ethereum is the new fuel for the iGaming business
Nov 1, 2021, 2:53PM
Brought to you by Winz.io
Many have said that Ethereum is the future of the cryptocurrency market. But, why? Can it really overcome Bitcoin's supremacy?
Why would anyone think that the second-largest cryptocurrency could overtake the leadership in the market? There actually are quite a few reasons for that. Over the past few years, Ethereum's adoption and popularity have grown dramatically. A lot of people around the world have given their trust to Ethereum, choosing it as their investment option.
But, that's not all. Other industries have started appreciating Ether as well. It is particularly popular among online crypto casinos.
Why is Ethereum so popular in crypto gambling?
Over the past few years, crypto gambling has become one of the most popular ways of iGaming around the world. There are hundreds of crypto online casinos globally, focusing on offering gamblers crypto games. Ethereum casino Winz.io has posted numerous offerings for Ethereum holders, giving them the opportunity to play their favorite games using Ether.
But, Winz.io is not alone. There are many other companies around the world from numerous different industries showing increasing interest in Ethereum. This trend is very popular for the future development of the entire cryptocurrency industry and there are some things that can be said about the above-mentioned trend.
There are many reasons behind the huge popularity of crypto gambling. One of the biggest reasons for this can be considered increasing bans on regular online gambling around the world. There are numerous online crypto casinos around the world and their number is increasing every day. Crypto gambling offers iGamers a very high level of privacy that can't be enjoyed in any other form of gambling. In most cases, gamblers are able to use any of their favorite cryptocurrencies. While all of them can be a great choice, due to the recent developments in the market and the updates of Ethereum 2.0, many experts believe that Ethereum can be a much better choice.
The market cap of Ethereum at the time of writing is about 486 billion, while for Bitcoin it is more than twice as much. However, the update of the Ethereum ecosystem is believed to be one of the steps that could help Ethereum in its further development. With a faster and more efficient version, Ethereum could become a leader in the market. But, how quickly will it happen, if it happens at all? iGaming has been using numerous cryptocurrencies over the years. But, Ethereum has very easily become one of the main favorites. The main reason for this is how easy it is to use Ethereum. The recent update and the rollout of Ethereum 2.0 made the cryptocurrency even more efficient and easy to use for gamblers.
Why Ethereum?
To understand the reasons behind the Ethereum popularity in the iGaming industry, it is first important to understand the main differences between Ethereum and Bitcoin. Ether is comparable to bitcoin in that it functions in a similar fashion, but it is not the same at all.
It's an open-source software platform that developers are using to create thousands of blockchain-based apps all around the world. Thanks to this, the application created on the Ethereum blockchain can all run independently of a company's control. Cryptocurrency exchanges, insurance systems, and new types of games are just a few examples of everything that Ethereum has to offer.
This makes it a perfect solution for gamblers around the world, especially when comparing it to other cryptocurrencies. It simply is more functional for gamblers. There are numerous options that it offers to gamblers, making it great crypto for iGaming. Ethereum is based on the idea of smart contracts. Every single transaction on the platform is done using Ether, and the success of the platform is why Ethereum has become the second-largest cryptocurrency over the years.
Ethereum 2.0 - Even More Opportunities
While Ethereum is a very popular crypto for iGaming, it does come with several disadvantages. One of the biggest disadvantages is associated with it having higher fees. On the other hand, this and many other issues are predicted to be resolved with the newer version, Ethereum 2.0. The team behind Ethereum has been working on this upgrade for several years, ensuring a perfect outcome. The update comes with a power consumption reduction of as much as 99.9%, making it a lot more sustainable.
One of the biggest changes coming with Ethereum 2.0 is transforming from a Proof-of-Work, PoW, blockchain to a Proof-of-Stake, PoS, network. The transaction to the PoS system will make ethereum more efficient and it can help the further development of the crypto asset even more. Due to so much positive news and updates around Ethereum, many believe that this could be the future of the iGaming industry. However, as of now, it is hard to tell how things are going to play out in the future.
Disclaimer: information contained herein is provided without considering your personal circumstances, therefore should not be construed as financial advice, investment recommendation or an offer of, or solicitation for, any transactions in cryptocurrencies.