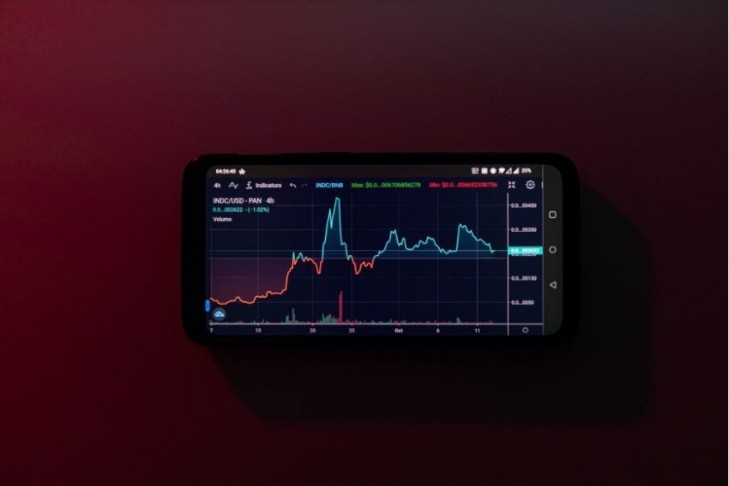 Hashbon Introduces Referral Program to Maximize Staking
Jan 24, 2022, 9:07PM
Brought to you by Rocket.Hashbon.com
Anybody even remotely familiar with the world of cryptocurrencies would have surely heard of the rewards mechanism called staking.
Staking is a mechanism that allows users to accrue solid rewards that are otherwise not possible via conventional avenues such as fixed deposits, SIPs, interest-based savings accounts, etc.
In its most basic sense, staking as a financial process involves an individual locking up their digital assets — be it Bitcoin, Ether, or any other altcoin — in order to receive a steady stream of rewards. However, there's more: staking is also designed to help secure the blockchain within which a user may be operating. To expand further, stakers are tasked with the responsibility of verifying transactions, thus making sure that the system stays safe from any nefarious third party activity all while allowing users to acquire incentives.
Over the years, a growing number of options for crypto staking have emerged, with users now having the option to stake their crypto directly via their wallets and cryptocurrency exchange accounts, amongst other avenues. Hashbon Rocket is one such option that has been drawing the attention of digital asset enthusiasts all over the world in recent times.
The platform is best described as a first of its kind cross-chain DEX and DeFi ecosystem that comes pre-built with an interoperability model allowing users to facilitate seamless exchanges between different blockchains, all while enabling them to accrue rewards in a quick, easy manner. Using the platform's native cryptocurrency — aka HASH tokens — users can earn staking rewards as well as take part in various governance-centric decisions related to the platform.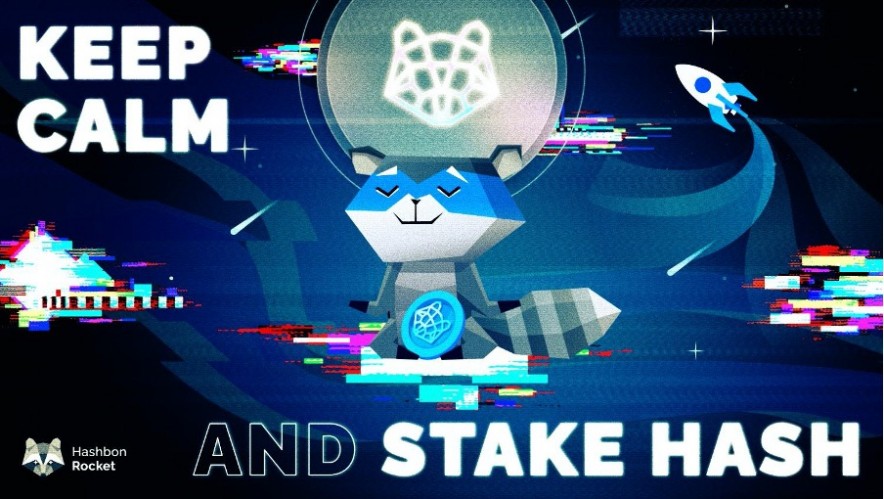 Staking with Hashbon
It should be noted that Hashbon Rocket provides BEP-20 standard token holders with one of the most profitable staking methods in existence today, with users having the ability to accrue an APY (Annual Percentage Yield) of up to 171.46%. To put things into perspective, most traditional savings accounts offer an average interest rate of just 0.2%-0.6%
Hashbon has recently introduced the Hashbon Rocket Referral Program to further entice users into staking, offering APYs up to 171.46% to HASH holders. HASH holders can earn additional revenue from not only staking their holdings in the token but also inviting friends and family to join the program to boost their earnings. The referral link enables users to increase their earning potential by 10% of the rewards earned by their referrals via staking.
The unique referral link presents an exciting opportunity for HASH holders to make the most of the staking program on offer by Hashbon. The staking program is available for all users located outside the US. Users can access their unique referral link to invite their friends, family and crypto enthusiasts to become a part of the staking program via the Copy Referral Link.
Other important details worth highlighting
When staking with Hashbon Rocket, users have the ability to acquire a maximum APR (Annual Percentage Rate) of up to 100%. Additionally, the maximum amount of time that an individual can lock-in their HASH tokens is 12 months. Even then, there is always an option to withdraw one's holdings whenever the need arises — with there being no questions asked.
The longer one chooses to stake their tokens, the higher the Annual Percentage Yield (APY) that can be accrued. In this regard, the Hashbon team has set aside a reward pool of 15,000,000 HASH tokens for staking purposes.
It should be pointed out that while there is no real limit as to how many tokens an individual can stake, if the amount is relatively small that the transaction fee itself may be too high when compared with the total reward due. Similarly, the annual percentage yield (APY) — which is basically the real rate of return earned on investment — is subject to regular increments since the total amount is calculated as part of a compound interest scheme and added immediately to one's balance.
Looking ahead
As more and more investors continue to turn towards staking to fulfill their passive income needs, it seems quite likely that this unique avenue will only continue to garner an increasing amount of mainstream interest over the coming few years and months.
In this regard, statistical data released recently shows that in its current form, the staking industry is already worth approx. $20 billion with the total market cap of the top 30 Proof of Stake (PoS) digital assets already hovering at an all-time high of around $550 billion — which is nearly half of Bitcoin's total market worth. Thus, it will be interesting to see how this space evolves from here on out.
Disclaimer: information contained herein is provided without considering your personal circumstances, therefore should not be construed as financial advice, investment recommendation or an offer of, or solicitation for, any transactions in cryptocurrencies.