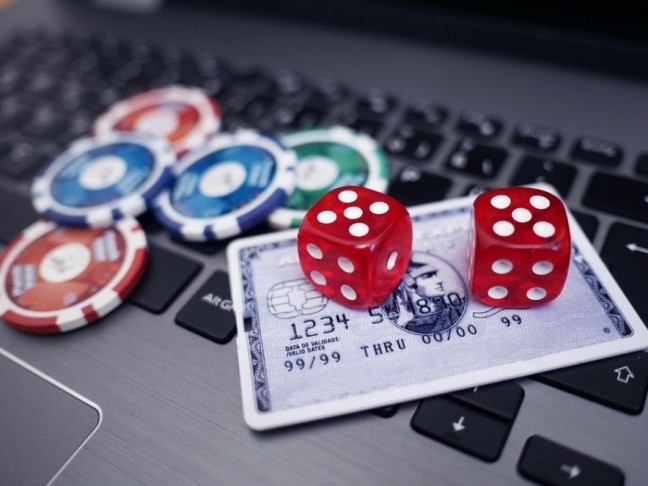 How Do Cryptocurrency Casinos Work and What do They Offer?
Feb 9, 2022, 4:23PM
Brought to you by Playtoday.co
Crypto casinos are backed by blockchain technology that supports cryptocurrencies, provably fair play, various games, and a secure platform.
Online casinos have been a thing for a while, and today many accept cryptocurrency as a payment method. However, there are specialized Bitcoin and Ethereum gambling platforms that accept only digital assets.
These online casinos are built on blockchain technology and support various cryptocurrencies without dealing with fiat. Here's how they work and what they offer.
Variety of Games
Many Bitcoin casinos made their own games tailored for those who love to play with Bitcoin. These games are made with proprietary software, and casinos earn players' trust by showing how the algorithms work via peer-to-peer reference.
Still, most of these platforms offer traditional games:
Roulette
Online lottery
Sports betting
Spread betting
Poker, etc.
When it comes to crypto-only casinos, these often provide generous bonuses, higher rewards, and better payout percentages.
The Tech Behind the Platform
If an online casino accepts only digital assets, chances are it's backed by blockchain technology. Blockchain protocols come with powerful features that support online gambling. For example, blockchain allows for permanent records and complete transparency of transactions.
Since the technology is completely decentralized, each part of the transaction needs to be validated, reducing false transactions. In addition, the security of blockchain protects the platform and the players. What's more, no registration and personal info are required to start playing, which many see as a plus.
Provably Fair Play
One of the biggest benefits of crypto casinos is provably fair play. Since crypto casinos are supported by blockchain where all transitions are permanent and immutable, players always have the option to check whether their game is "generated" in a fair manner.
This technology is based on three aspects:
Random number generators
Seed generators
Hashing
With provably fair play, players don't need the middleman and can fully trust that the platform or other players are not cheating. Still, the provably fair play doesn't guarantee great odds and protection from hacking.
What About Regulations?
Crypto casinos are usually based in countries that either don't bother with cryptocurrencies or have already allowed their use. They accept players from around the world, with very few restrictions.
These restrictions are mostly related to the overall online gambling rules in the player's country. For example, online gambling issues are complex in the US, meaning players from some states can't register and use the platforms.
This is why many online and crypto casinos will prohibit all US residents and not risk a fine, with few exceptions.
Benefits of Bitcoin Casinos
Since crypto casinos accept only digital assets, there's no need for a credit card and banking charges. The deposits and withdrawals are instant, with low fees and potential bonuses, depending on the deposit amount.
Additionally, crypto casinos support playing with low stakes, which is ideal for people who don't want to risk a lot of money.
Crypto casinos have a low chance of fraud, as it's not easy to manipulate crypto transactions and activities.
Summary
Digital assets have come a long way, and there's a bright future ahead, especially in the world of online gambling. For example, many online casinos started accepting Bitcoin as a payment method since it's easy, transparent, and available to all.
What's more, there are crypto-only casinos based on blockchain technology. These platforms are decentralized, anonymous, and offer secure transactions. They also offer even better features than the standard online betting sites, like fast deposits, fair games, and great rewards for players.
Disclaimer: information contained herein is provided without considering your personal circumstances, therefore should not be construed as financial advice, investment recommendation or an offer of, or solicitation for, any transactions in cryptocurrencies.