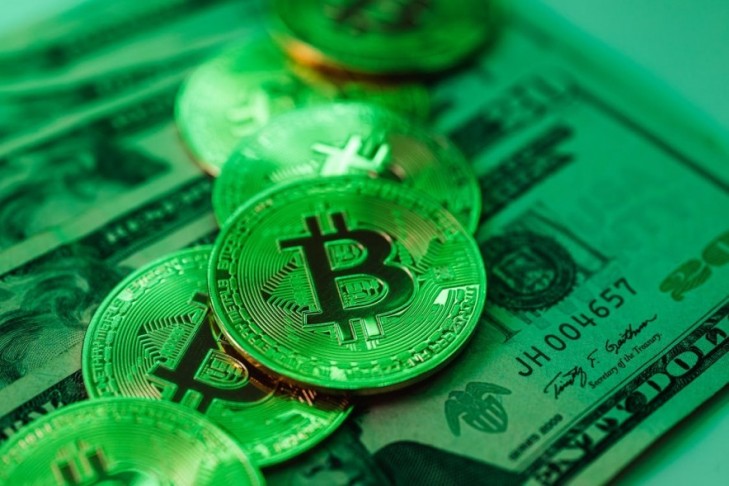 How Many People Use Cryptocurrency to Gamble Online?
Dec 1, 2021, 10:48PM
Brought to you by Goodluckmate.com
As the crypto world makes swift progress, more and more people use cryptocurrencies to try their luck in casinos and place wagers.
The online casino industry has seen incredible growth and evolution. Thanks to technological breakthroughs, such as blockchain, changes are imminent. As a result, gambling establishments are always in pursuit of innovative ways to please their clients. The latest advancements have further spurred iGaming companies to level up gambling experiences.
Cryptocurrencies have proven to be a real game-changer for the banking aspect of the iGaming industry. Once these two concepts met, they became the perfect combo for online gambling purposes. Some of the most common cryptocurrencies used in casinos include Bitcoin, Litecoin, and Ethereum. However, less-popular and known options like Ripple and Doge have also found their way to gambling sites.
An ever-growing number of users are embracing the new trend and using cryptocurrencies to make wagers online. Gambling statistics witness that we refer to tens of thousands of gamblers each week. Hence, even prestigious sites have begun accepting cryptos from customers to meet the demand.
Why Players Use Crypto for Gambling Online
Since cryptocurrencies are digital resources, they are an ideal fit for online casinos. Below, we look at a few factors that made crypto the new frontier in the realm of gambling.
Security. Gamblers value trustworthiness the most, and blockchain gambling is 100% safe. Every transaction is transparent, and nobody can tamper with crypto log files. The ultimate goal is to decrease the danger of fraud and transaction recurrence.
Anonymity. Crypto payments don't involve governments or banks, ensuring players' privacy. If the gambling site doesn't ask for ID verification, users can stay completely anonymous. Plus, they won't have to share sensitive card details to make a deposit.
Fast. Bitcoin transactions are instant, so there's almost no waiting for fund clearance. Also, users have full authority over their assets.
Lower fees. Besides being convenient, online gambling involves very little or no commission at all. Digital currency circulation occurs in a centralized system. As a result, no institution benefits from extra fees and payments.
Provably fair technology on crypto games is another plus for keen gamblers. This way, they can rely on unique encrypted keys that guarantee random and fair outcomes.
Crypto Gambling in Numbers
Many reckon Bitcoin is an unrivaled currency for online wagers. Market numbers have demonstrated that the share cryptocurrencies take every month is on the rise. The estimate is that crypto gambling currencies will be worth around $1 billion in 2021. More so, since 2014, Bitcoin gamblers have wagered about $4.5 billion in BTC.
At the time of writing, the number of active crypto casinos was 304. As for banking means, Bitcoin remains the dominant cryptocurrency with a 26.6% share. Ethereum and Litecoin follow closely behind with approximately 15% share.
Surprisingly, the number of pure crypto casinos is on the rise and stands at about 30% at the moment. Also, about 80% of online casinos use KYC when verifying clients. Provably fair games are available in 77.6% of the game assortment in casinos that offer crypto and fiat currency gambling.
How Many People Use Crypto to Gamble?
Each week, almost 30,000 keen gamblers are using cryptocurrencies to play at blockchain casinos. Meaning, over 4,000 people wager digital currencies every day at the 300-ish casinos that accept crypto worldwide.
Most crypto gamblers engage in casinos that revolve around three well-known blockchains. The top digital platforms are Ethereum, TRON, and EOS. As for the wagering value, ten reputable blockchain casinos reported over $60 million in wagers during one week last year.
Where's Crypto Gambling Headed?
The user base of casinos that introduced blockchain technology continually grows. It shouldn't come as a surprise if brick-and-mortar and online casinos introduce crypto gaming into their offerings. This way, casinos can overcome the lack of personal interaction that affects the industry.
Yet, there will always be ups and downs as new tech-savvy solutions are springing like mushrooms every day. For now, the most significant issues stem from price volatility and lack of regulations in the field. Besides, factors like cybercrime related to blockchain gambling platforms may curb market growth.
Finally, increased waiting times and processing fees for BTC and other popular coins may perturb iGaming progress. More so, higher costs can urge players to use alternatives like Ripple and Doge. Still, experts expect that the crypto-iGaming match will remain an established concept.
Disclaimer: information contained herein is provided without considering your personal circumstances, therefore should not be construed as financial advice, investment recommendation or an offer of, or solicitation for, any transactions in cryptocurrencies.