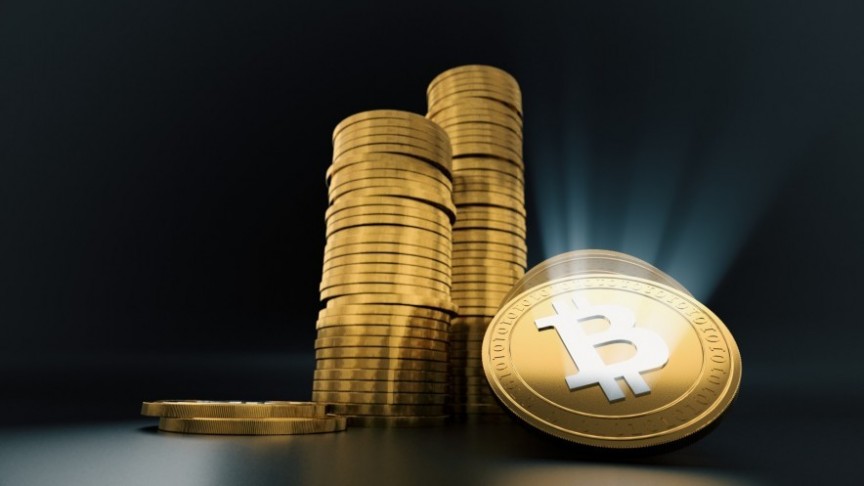 How to Buy BTC and Other Cryptocurrencies Fast and Easy
Jun 24, 2022, 5:39PM
Brought to you by Nakitcoins.com
Although there are many cryptocurrencies, Bitcoin remains the most popular and many people are looking for ways to invest in it.
This explains why you will find one of the most searched queries related to cryptocurrency is "How to buy BTC crypto fast?"
When it comes to buying BTC, it is vital to do so in secure ways. You should also look for ways that do not attract high transaction fees. And, of course, it needs to be fast so you receive your Bitcoin as soon as possible. The method you choose to top up your BTC should be convenient for you in terms of the payment method, user-friendliness, and other factors you may not have considered.
Below are some of the ways that you can use if you are wondering how to buy BTC crypto fast:
Using Bitcoin ATMs
One of the best ways to buy BTC crypto fast is by using Bitcoin ATMs. Here are some of the steps to follow when buying BTC using a Bitcoin ATM:
Acquire a Bitcoin wallet
Locate a Bitcoin ATM close to you
At the machine, scan your wallet's QR code with the ATMs camera
Key in the amounts including service fees to purchase your BTC
Confirm receipt of your BTC to the address you've provided
While Bitcoin ATMs allow you to buy BTC pretty fast, you will usually pay a higher commission fee for the transactions than you would be charged when using other methods.
Using crypto exchanges
Crypto exchanges serve as a great option if you are looking for how to buy crypto BTC fast. The best thing about using exchanges is that they have several benefits for investors and traders. Some of these advantages include:
Most crypto exchanges including NakitCoins provide wallets providing users a secure place to store their assets
Exchanges have among the lowest charges among all the various methods
The platforms also provide several coins to enable traders and investors to have more choices.
It is worth noting that crypto exchanges differ, and you need to shop around for the best one if you want to buy BTC. Some of the things to consider include
Speed of service—choose a platform that has a fast turn-around time
Security—ensure the exchange has security measures in place to prevent losses
Fees—choose an exchange that has reasonable fees
Customer service—use only exchanges that offer first-class customer support
When choosing a crypto exchange, you should consider using NakitCoins because you can conveniently buy your BTC in a short time at low fees. To buy Bitcoin from NakitCoins, you follow some simple steps:
Create an account—you only need an email address to do so
Visit the NakitCoins office or one of their agent's or partners' offices near to you
Buy your BTC with cash, bank card, or other funding methods such as exchanging with for crypto
Receive your BTC into your wallet.
Also, NakitCoins is a fully decentralized platform that is accessible online and convenient for those looking for faster conversion of funds to BTC using various funding methods.
Using peer-to-peer exchanges
Peer-to-peer (P2P) exchanges are another good option to use if you want to buy BTC fast. P2P platforms differ from decentralized exchanges in that they connect buyers and sellers directly. The decentralized crypto exchanges match the traders anonymously.
To buy BTC using P2P platforms, you open an account and post your request to buy BTC. In the same way, sellers will have posted their requests to sell. After the request to buy, you browse through the list and select the seller you want to buy from. LocalBitcoins is one of the P2P exchanges and facilitates some parts of the transactions.
While P2P platforms do not offer as good a degree of anonymity as decentralized ones, they help users to look for the best deals. Moreover, the P2P exchanges rate users to enable easier selection of the best traders to deal with.
Buying from people you know
Although not a common method, if you want to buy BTC fast, you can buy from people around you who want to sell their Bitcoin. This could be family members, friends, colleagues, or people known to people you trust. You agree on the payment method and prices and exchange the BTC for cash. However, when using this method, one has to exercise caution like confirming the transfer of BTC, and meeting in safe places if dealing with people they have been referred to.
Conclusion
From the above discussion, now you know how to buy BTC crypto fast. You can use Bitcoin ATMs, crypto exchanges, P2P exchanges, or buy from people around you. The crucial thing is to ensure the method you use is secure, has reasonable charges, and works for you.
Disclaimer: information contained herein is provided without considering your personal circumstances, therefore should not be construed as financial advice, investment recommendation or an offer of, or solicitation for, any transactions in cryptocurrencies.