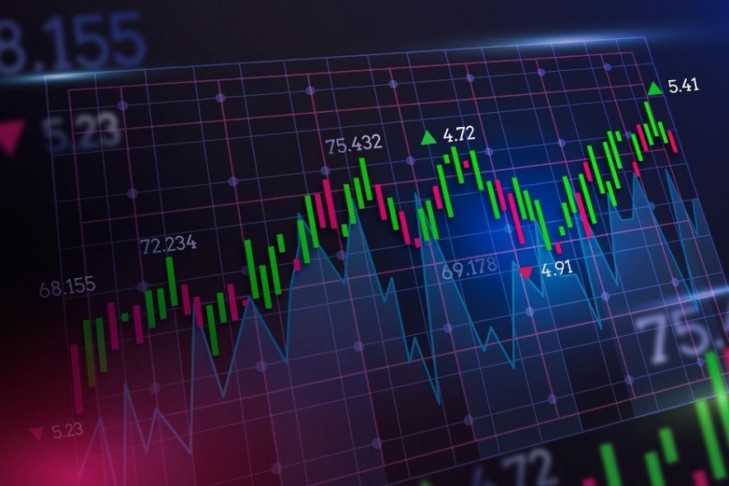 How to Start Cryptocurrency Trading: A Beginner's Guide
Jan 24, 2023, 4:40PM
Brought to you by 15mfinance.com
Cryptocurrency is risky but also a very good asset for trading and investment for a number of reasons, which we will discuss below.
If risk is in your blood, and you are ready to receive new knowledge for buying digital currencies, then our article will tell you how to start crypto trading.
How to Trade Crypto
Five easy enough steps to get started on your cryptocurrency trading journey:
#1. Register on the Cryptocurrency Exchange
You will need to open an account on a crypto exchange if you do not already have cryptocurrency. The top crypto brokerages on the cryptocurrency market have a simple user interface and a wide selection of altcoins.
To open an account with a crypto exchange, you need to provide personally identifiable information such as your address, date of birth, email address, etc.
#2. Deposit Funds
Before you buy cryptocurrency, you need to decide how you want to grow your portfolio. That is, to become profitable. There are several ways:
invest to trade (sell/buy and earn on the difference in rates);
invest in top coins and hold until the moment when the profit on their sale seems satisfactory;
invest in coins to earn interest: staking or crypto lending.
It is important to decide on a strategy before the first purchase of cryptocurrency because it will depend on how much time per week you will devote to tracking the course.
Сryptocurrency trading can also be an excellent way to earn money if you understand the topic, are confident in yourself, and are ready to take justified risks. If you want to start earning by selling crypto but do not have the initial capital, you can borrow money easily from online lenders even if you don't have that perfect credit history.
You can start trading crypto with small amounts so as not to risk a lot. In this case, a small loan of 100, 500, or a thousand dollars will come in handy. A short-term loan that you can pay back as quickly as you got your next paycheck without getting into long-term debt obligations.
#3. Choose a Cryptocurrency
Currently, there is a huge variety of different types of cryptocurrencies. The most popular are Bitcoin (BTC) and Ethereum (ETH). They are easier to work with due to their greater predictability than altcoins.
Experienced traders also invest in alternative cryptocurrencies. Small average market cap cryptocurrencies have a greater upside potential despite being riskier than high market cap crypto.
#4. Start Trading
You can try the automated process if you are still looking for your own cryptocurrency trading strategy. A dedicated bot will do its best to provide the highest possible return, depending on your investment goals.
Automated trading will allow you to make money, save existing assets or diversify your portfolio.
Once you understand the process better or get help from experienced traders, you can start trading on your own.
#5. Store your Cryptocurrency
If you are actively trading BTC, you must keep your funds on the exchange.
For example, you should purchase a Bitcoin cryptocurrency wallet if you are buying crypto for medium to long-term storage.
Software wallets and hardware wallets are two types of cryptocurrency wallets. Both are secure, but hardware wallets offer the most protection because they store your cryptocurrency on a physical device that is not connected to the internet.
The five steps described above are a very short guide on how to start trading cryptocurrencies.
How to Select Investments When Trading Crypto
Cryptocurrency is very promising as an investment but also very risky, so it is not suitable for everyone. Some people simply do not understand the principle of crypto trading, while for others, such an investment of money seems too dangerous.
Not all transactions bring stable and guaranteed profits in crypto trading. Invest in it or not - the choice is yours as well as choosing the cryptocurrency you want to invest in.
When we list the risk elements, we can divide them into two primary categories: cryptocurrency volatility and security concerns.
You should research the cryptocurrency you wish to purchase. Join the official developer community. Choosing which cryptocurrency to invest in can take you longer than an hour.
In the cryptocurrency realm, there are more than a thousand currencies in addition to Bitcoin, Ethereum, Litecoin (LTC), and Ripple (XRP). Reading the news and researching the analysis is the only method to decide where to invest. As there are many con artists in this environment, this is crucial for protecting your assets.
How Does Cryptocurrency Work
Cryptocurrencies are digital assets that are driven by blockchain technology. The term "cryptocurrency" is firmly rooted both in everyday vocabulary and in specialized literature.
This term actually covers a variety of accounting, emission, and trading strategies. Cryptographic currency is unrelated to actual money and is not regulated by a government or other body, in contrast to electronic money. Due to their decentralized nature, such systems rely on the so-called chain of transaction blocks (or "blockchain"), which is constructed using cryptographic techniques to ensure proper operation. The status of the accounts cannot be compromised by forging new or old transactions using this approach.
There are currently a huge number of cryptocurrencies and new ones are constantly being created. This is because the implementation of such open-source systems is quite simple. Only a small number of these currencies have a market capitalization more than $10 million, albeit there are a few dozen of them.
Pros and Cons of Investing in Cryptocurrencies
When it comes to actual use, bitcoin is identical to other high-risk assets. This implies that your risk tolerance and investing goals will determine whether or not you should invest in it.
Are you concerned about bitcoin's drawbacks? If you said "yes," you should also be aware of its advantages so you can decide whether or not to invest in bitcoin.
Pros
Inflation protection. The value of various currencies has fallen over time due to inflation. Almost all cryptocurrencies are first released in a certain quantity. That means that the circulating supply of a cryptocurrency and the coins that are locked up in escrow, a smart contract where a third party temporarily holds an asset until a specific and agreed-upon condition is met, are combined to form the total supply. The number of tokens that can be created is capped by the maximum supply, whereas the circulating supply refers to the total number of tokens in circulation and available for trading.
It is managed. The primary driver of any currency's development is its administration and upkeep. Developers and miners of cryptocurrencies hold crypto transactions on their hardware in exchange for transaction fees;
Security and privacy. Privacy and security have always been the main concerns of cryptocurrencies. The blockchain ledger is based on various mathematical puzzles that are difficult to decode and hacked;
Decentralization. The main advantage of cryptocurrencies is that they are mostly decentralized;
A cost-effective way of transaction. One of the main uses of cryptocurrencies is to send money across borders. With the help of cryptocurrency, the transaction fee that the user pays is reduced to a negligible amount or zero;
Fast way to transfer funds. Cryptocurrencies have always been the optimal solution for transactions. Transactions in cryptocurrencies, whether international or domestic, are carried out at lightning speed.
Cons
It can be used for illegal transactions. Since the privacy and security of cryptocurrency transactions are high, it is difficult for the government to trace any user by their wallet address or trace their data. In the last decade, bitcoin has been used as a way to exchange money in many illegal transactions, such as buying drugs on the dark web;
Data loss can lead to financial loss. The developers wanted to create virtually untraceable source code, strong tamper protection, and unbreakable authentication protocols. But if any user loses the private key from their wallet, it will be impossible to get it back;
Susceptibility to hacks. While cryptocurrencies are very secure, exchanges are not that reliable. Most exchanges store user wallet data in order to work properly with their user ID. This data can be stolen by hackers, giving them access to a large number of accounts;
No refund or cancellation policy. If a dispute arises between the parties or someone mistakenly sends funds to the wrong wallet address, the coin cannot be returned by the sender. This can be used by many people to swindle money from others.
Cryptocurrency Trends and Prospects
Cryptocurrencies are subject to the standard laws of the market and are regulated by the simple impact of supply and demand on them. The number of participants in the crypto market has long gone beyond a million people, so this market cannot simply disappear in the near future. Looking at what is happening now in this field, we can identify the main trends for the next years:
Increase in the number of users. With the increase in the number of manufacturers accepting bitcoin and altcoins as a means of payment, the number of users who are ready to try the new currency as a means of payment also increases;
Tighter regulation of the cryptocurrency market by states. Similar bills are now being prepared in many states;
An increase in the number of cryptocurrencies, the development of "young" crypto coins, and the expansion of infrastructure capabilities due to competition. Blockchain technology is no different, and even today, the system on which Bitcoin was based and continues to develop is significantly inferior in terms of security, transparency, and convenience of infrastructure to newly emerging coins. This situation, coupled with a large number of coins on the crypto market, will sooner or later lead to increased competition between systems.
Tips on How to Become a Successful Crypto Trader
Cryptocurrency trading may seem easy. However, various circumstances play a part in determining your level of success. Trading crypto is a wealth-building and income-generating strategy that calls on discipline, patience, and expertise rather than being a get-rich-quick gimmick. The following advice can help you develop into a proficient cryptocurrency trader.
Don't Invest All Your Money
Like any other financial asset, cryptocurrency has a profit and a loss potential. The cryptocurrency market is dangerous. Therefore it's best to limit your investment to sums you can afford to lose.
Although the latest market fall was unexpected, it did occur. Other market collapses have occurred, and more are most likely to do so in the future. Even if you follow all the rules, there is never a 100% assurance that you will get your money's worth.
Losses on investments can result from both internal and external factors. Government interference, challenging economic conditions, virus efforts, and cyberattacks are a few of them.
The market is also unstable. So please be careful not to invest your entire retirement fund and assets.
Follow Crypto Trends
Trading cryptocurrency is a constantly changing process. You can't learn it one day and do nothing else.
In order not to lose money and continue to earn money, you need to keep your finger on the pulse and study more and more new information regarding cryptocurrency exchanges, new cryptocurrencies, exchange rates, and so on.
Be Prepared for Mistakes
The cryptocurrency market is uncertain and prone to volatility. Some experts do not advise it as a long-term investment. However, bitcoin has been around for considerably longer than the same experts anticipated—more than ten years. And even if there have been sporadic ups and downs, the crypto market is still predicted to rise steadily in the long run. Despite the COVID-19 pandemic outbreak in 2020, Bitcoin was still able to set a new price record in 2021.
And yet, you should assess your nervous system's capabilities before you begin investing in cryptocurrency. Even if you have learned in detail how to start crypto trading on an app like Immediate Connect, this does not mean that this way of earning or investing is right for you. However, if you are ready to wait for profit for a while and generally feel interested in this topic, go for it.
Disclaimer: information contained herein is provided without considering your personal circumstances, therefore should not be construed as financial advice, investment recommendation or an offer of, or solicitation for, any transactions in cryptocurrencies.