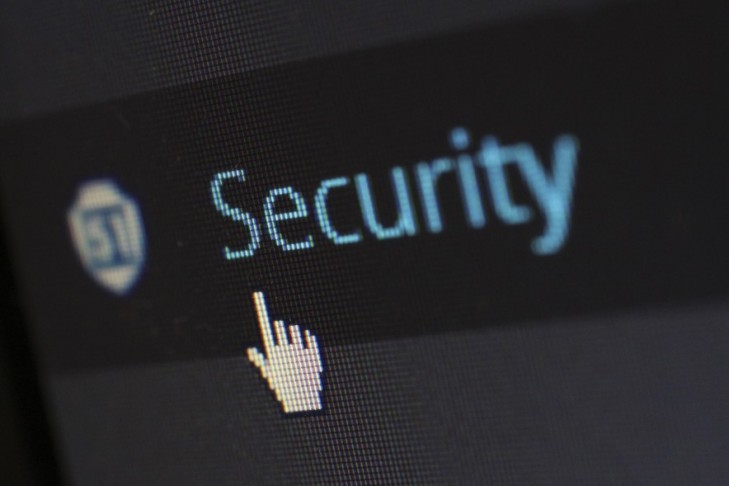 NFT Data Security: Best Practices for Developers and Traders
Oct 24, 2023, 5:55PM
Brought to you by indexer.xyz
The proliferation of blockchain technology has cultivated a novel concept in the digital realm - Non-Fungible Tokens (NFTs).
NFTs have fundamentally transformed how people perceive and engage with art, music, and other digital assets. As NFTs continue to permeate the digital economy, an abundance of critical questions emerge: Can the integrity of these unique digital assets be guaranteed? What measures should developers and traders adopt to safeguard NFT data, given the substantial financial stakes involved? Moreover, what role do indexing platforms like indexer.xyz play in bolstering blockchain security? This article evaluates NFT data security, offering insights and best practices to protect NFT investments.
Comprehending the NFT Landscape
A prerequisite for addressing NFT data security is a comprehensive understanding of the NFT ecosystem: NFTs are distinctive digital assets finding a home on blockchain networks, encompassing everything from virtual real estate and collectibles to authentic art pieces. As comprehensive databases, NFT indexers play an integral function in tracking NFTs and their associated data; these indexers compile essential information to enhance search capabilities and tracking precision. However, while they are invaluable for their data, they also underscore the requirement for robust data protection - if indexers are compromised, malevolent actors could misappropriate the data they house, harming NFT creators and owners.
Determining the Optimal Wallet
For NFT enthusiasts, whether buyers, sellers, or collectors, securing their digital assets commences with choosing a dependable digital wallet - this is the digital repository for NFTs, making the selection of a wallet service with a solid security track record paramount. Wallets like MetaMask and Trust Wallet enjoy popularity due to their added layers of protection, including features like two-factor authentication. Consideration should also extend to hardware wallets - physical devices that offer an additional level of security by keeping NFTs offline when not in use, thereby reducing susceptibility to cyber threats.
Smart Contract Security
To define them more clearly, smart contracts serve as the backbone of NFTs, automatically executing actions based on predetermined criteria; these contracts oversee the creation, transfer, and management of NFTs. Security flaws in smart contracts can lead to catastrophic consequences, including the loss of NFTs - in upholding the security of smart contracts, the role of developers is critical. Adherence to established standards, such as Ethereum's ERC-721 and ERC-1155, is crucial for preserving the integrity of NFT data; by adhering to these guidelines, developers can play a pivotal role in safeguarding NFT data.
Routine Security Audits
Regular security audits are indispensable in guaranteeing the safety of NFT data; these audits entail a meticulous examination of source code, contracts, and underlying systems to unearth vulnerabilities that could potentially be exploited by hackers. Both developers creating NFT contracts and traders participating in NFT markets can greatly benefit from collaborating with independent security audit organizations; regular audits enhance data security and operate as a proactive measure to identify and rectify potential vulnerabilities.
Educating NFT Enthusiasts
The onus of securing NFT data does not rest solely with developers and traders; it extends to the broader NFT community. Ergo, taking proactive steps includes educating oneself and others within the NFT ecosystem. Individuals intrigued by NFTs can contribute to a safer environment by familiarizing themselves with potential risks and adopting secure practices - this entails employing strong and unique passwords, remaining vigilant regarding emerging security threats, and exercising caution when sharing private keys or seed phrases. Thus, the NFT community can collectively serve as a vigilant first line of defense against data breaches and malicious actors.
A Valuable Digital Asset Class
NFTs, meticulously indexed and cataloged by NFT indexers, constitute a valuable digital asset class warranting the highest levels of protection. Essential measures for safeguarding NFT data include selecting secure wallets, ensuring the safety of smart contracts, conducting regular security audits, and fostering a culture of education within the NFT community. Adhering to these standards, individuals can confidently navigate the NFT landscape, knowing their digital assets are safeguarded. In the NFT domain, data security is not merely a best practice; it is an imperative.
Disclaimer: information contained herein is provided without considering your personal circumstances, therefore should not be construed as financial advice, investment recommendation or an offer of, or solicitation for, any transactions in cryptocurrencies.