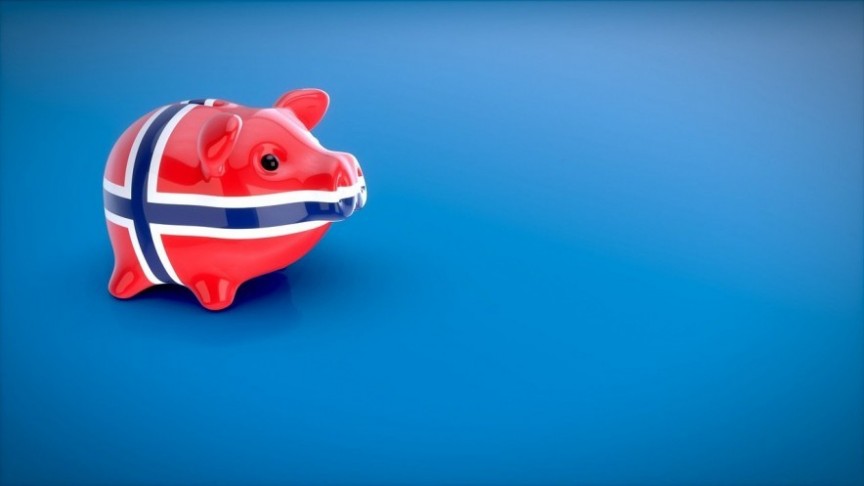 Norwegian Block Exchange Planning to Become a Bank
Nov 5, 2020, 6:04PM
Brought to you by NYEcasino.com
The cryptocurrency exchange Norwegian Block Exchange, which was only established in March is already aiming to become a bank.
Initially when Norwegian Air Shuttle launched an exchange, few would imagine how rapidly the events would have developed. Six months later the exchange is looking forward to becoming a bank, which is unbelievable.
Stig Aleksander Kjos-Mathisen, who is the managing director of the crypto exchange, had a lion's share in the exchange's development.
However, we should review a little bit of history before we move to the NBX. And all this was possible because of Norwegian Air Shuttle.
What is NAS?
Norwegian Air Shuttle is a Norwegian low-cost airline headquartered in Fornebu, a suburb of Oslo. The company is the second-largest airline in Scandinavia and the third-largest fleet and volume of low-cost carriers in Europe. The Norwegian route network includes 331 routes to 120 destinations in Europe, North Africa, and the Middle East. It employs about 2,500 people (of which there are 70 pilots in Finland).
At the same time, it is the parent company of Norwegian Group and owns 100% of the shares of Norwegian Air Shuttle Polska Sp. and Norwegian Air Shuttle Sweden AB.
In 2015, Norwegian Air Shuttle replaced the land service provider in Finland with Aviator Finland with Airpro, a subsidiary of Finavia.
Solving a cash flow problem
Before we move to the main point of cash flow problems we should say that this could be problematic for new online casinos on the Norwegian market as they expect to integrate with it through crypto deposits. Should the Norwegian government have access to a blockchain company that just became a bank it could make it a requirement that any and all crypto transactions are made via this resource.
The main plus of cryptocurrencies is the availability of anonymity and lack of government surveillance. We see right now how Norway is on its path to reform its gambling industry. Even the European Commission is involved in it.
But one thing we can say definitely is that Norway has always had problems with major cash flows. Credit card companies often charge around 2.5 percent in transaction fees from airlines. This is a huge problem in the aviation industry because customers often buy their trips in advance.
Stig Aleksander Kjos-Mathisen explains that they have to the conclusion that if it had been possible to take all ticket sales and put it in cryptocurrencies, it would have a one-time effect of €180 million, and also save €55 million per year.
Reasons behind the delay of the launch
The launch was delayed and the reason behind it was in order to execute everything the existence of quick exchange was essential to convert cryptos into Norwegian kroner.
At that time, there was no big prominent Scandinavian crypto exchange, and the international actors had problems with money laundering and various cyber-attacks. Hence it was necessary to establish a crypto exchange. The reason for this was partly difficulties in getting a bank account for the business (a problem many crypto exchanges have), and partly that they built the entire site from scratch.
The official recalls that they considered buying an already existing crypto exchange. He also adds that they already had one, but then the deal, unfortunately, collapsed because of the negligence and it was necessary to build a new solution by themselves instead. And the period of time was longer than expected in the beginning.
What we should anticipate in the future?
So this news is indeed a very promising one and we should expect to get a new bank from the exchange. If we take a look at the crypto industry it is a very risky one alongside the aviation industry. But if everything goes according to the plan the dividends received by the decision will be really noteworthy.
Disclaimer: information contained herein is provided without considering your personal circumstances, therefore should not be construed as financial advice, investment recommendation or an offer of, or solicitation for, any transactions in cryptocurrencies.