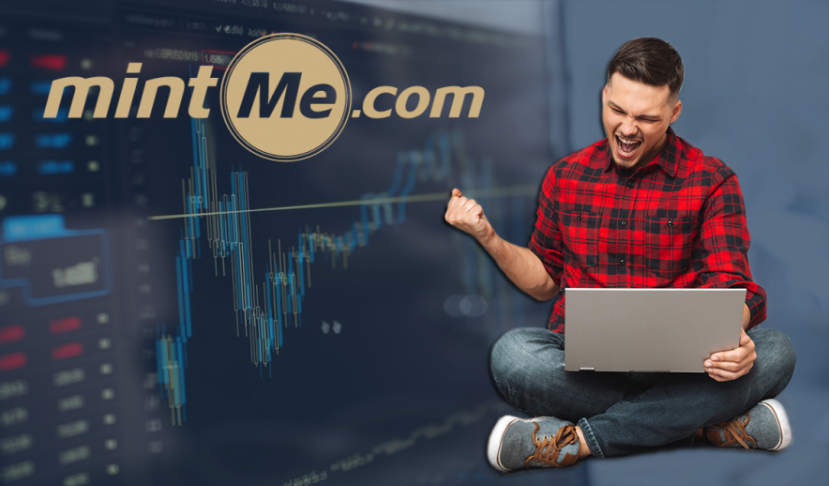 Take Full Advantage of Crypto Tokens with MintMe.com
Nov 3, 2021, 9:52PM
Brought to you by Mintme.com
Little by little, cryptocurrencies are becoming a very important part of the global economy. You can now create your own.
Cryptocurrencies are becoming a very important part of the economy little by little. The world of crypto has been expanding since the creation and launching of Bitcoin back in 2009. Today, we probably still have just a small idea of the greatest possibilities of Blockchain technology and cryptocurrencies has to offer. One of these possibilities is the creation of crypto tokens, which also have gained a lot of popularity in recent years.
A token is constructed on an existing blockchain and can be used to represent a digital asset such as an investor's stake in a firm or to hold value in the same way that legal money does. In other words, crypto tokens are a type of cryptocurrency that represents an asset or specific use and resides on their blockchain. When it comes to their creation, people usually wonder if it would make a real difference to have one or not.
Becoming a coin creator with MintMe.com will allow you to:
Crowdfund a personal project and allow people from all over the world to support you.
Share exclusive news with your token holders.
Provide a VIP pass for your newest application
Let your customers acquire your token as a promo to access special offers in your e-commerce store
Allow your token holders to have privileged access to a performance, conference, webinar, or streaming through your DApp.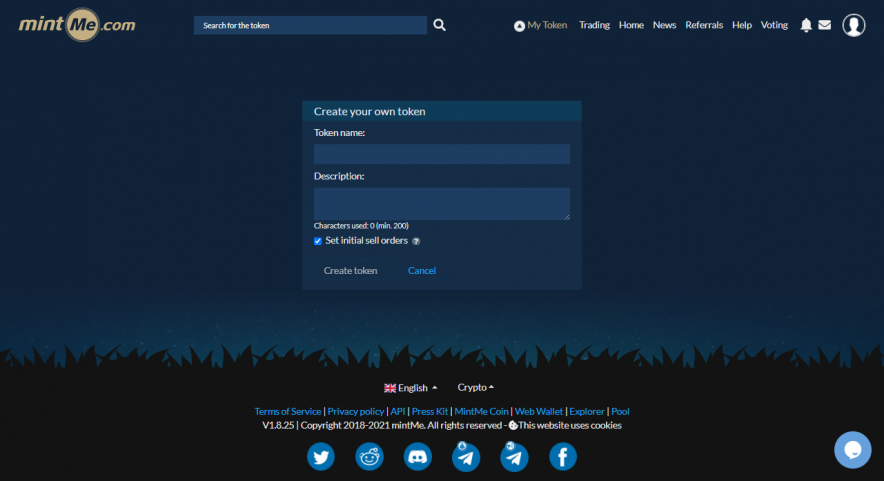 These are just some of the uses you can give to your tokens created with MintMe.com; with enough creativity and development force, you can achieve even greater things. Your ideas might have a lot of value for the people around you, your followers, your audience, even your friends and family.
The tokens created at MintMe.com can be centered around an individual or around a whole community, there is no limit, anyone can create a token. For entrepreneurs and artists, these tokens could give them the power to give back to the community, in whichever way they want to. They could incentivize engagement and strengthen the connection with their fans, they could help finance a specific goal, or even serve as a ticket that forms part of a distribution channel. This means that these tokens are a digital representation of their creator's personal or original ideas and can therefore be customized to their liking.
Creating a new service or funding an idea that could spark joy in millions could be as close as a couple of clicks thanks to the MintMe platform and its unique take on content monetization and content sharing. MintMe answers the question of how to create your own cryptocurrency that you can use to bring that idea to life. As the token creator, you can offer personalized services or products on your own token page, share updates with your most loyal supporters through exclusive posts, or send out airdrops in exchange for supporting you in social media channels.
By creating a crowdfunding campaign on MintMe with the use of tokens and blockchain technology, you can become the owner of a digital asset that can represent yourself and your original ideas. No matter what kind of project you are working on or you wanted to start over the last couple of years, MintMe.com presents itself as a solution to obtain the necessary funds for your project.
Disclaimer: information contained herein is provided without considering your personal circumstances, therefore should not be construed as financial advice, investment recommendation or an offer of, or solicitation for, any transactions in cryptocurrencies.