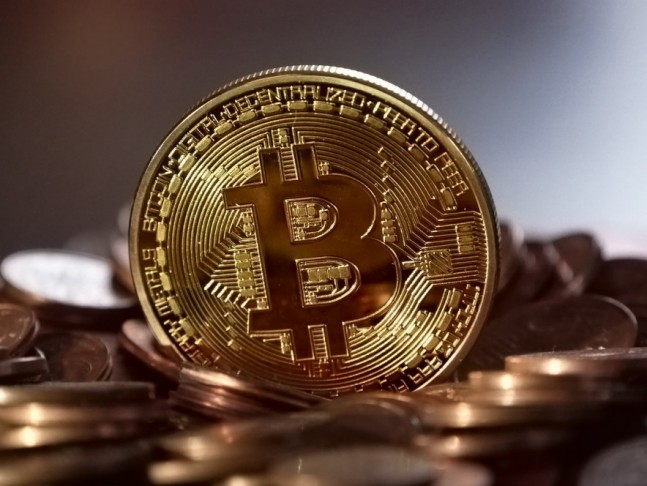 The Top Five Universities Offering Blockchain Courses
Feb 21, 2020, 2:57PM
Brought to you by Edubirdie.com
Some of the world's most elite universities offer courses in blockchain. Here are the top five schools for higher education in the field.
The growth of blockchain technology and its benefits to industries like finance, real estate, and software, among many others, created an increased market demand for developers with the necessary skill set to build software solutions based on the decentralized distribution of data. More and more business owners focus their attention on the advantages that blockchain holds for simplification and security of their operations.
However, to meet the expectations of their clients, programmers need to equip themselves with the knowledge required to build blockchain-based apps. Since this branch of software development is still fresh, there aren't many places that provide expert courses that could train the new generation of developers. That's why we did some research and decided to put together a list of top 5 Universities that offer meaningful blockchain courses.
What to expect
It's important to state that there aren't many established Universities where you could sign up for a Master's degree program, however, most institutions will provide you with certificates that prove your knowledge. More importantly, you should expect from a well-crafted blockchain course to provide you with the proper skills that you could use to build a professional career as a developer.
You should look for courses that offer lectures, workshops, as well as the necessary documentation for research and practice. Also, since there aren't many traditional blockchain curriculums, you can expect a series of online courses developed by renowned Universities from all over the world.
It's paramount to understand the difference between the courses developed by trustworthy institutions and shady online providers. Think to yourself: "If I search for a trusted site to pay someone to write my paper, I should also seek out a trusted online course." Now let's see the top 5 Universities that provide this type of education and what each of them has in store for us.
Massachusetts Institute of Technology (MIT)
The MIT experts decided to launch the Digital Currency Initiative, which is a project that brings together members of faculty, students, as well as other interested parties to support further development of the digital currency. The main idea behind this project is to research the security aspects of blockchain for financial institutions, as well as to train a new generation of web developers molded by the brightest minds this college has to offer.
Students can apply for this course annually during the fall and spend four months learning everything from basic blockchain concepts to cryptocurrency development while acquiring practice at one of MIT's partner companies.
Cornell University
Ithaca's Ivy League College has established the Initiative for Cryptocurrencies and Contracts that allows this institution to form a new generation of developers with a focus on blockchain technology and cryptocurrency security systems improvement. Cornell Blockchain project, as it's called, gathers both students and corporate clients interested in receiving a certificate on this up and coming tech that will provide them with knowledge and a chance for a successful job application in the future.
Duke University
If you were looking for a college that offers a student-led blockchain lab that offers education in the field of blockchain technology through workshops, lectures, interest groups and various other forms of joint learning, then Duke University is the place to visit, for sure.
Duke's Blockchain lab allows provides all the necessary resources you could require to accumulate data needed for blockchain application in finance, banking, and numerous other industries. Imagine you're standing amidst a huge library of essay topics to write about when you're looking for inspiration. That's the potential for innovation that Duke's learning center holds for those interested in mastering blockchain development.
New York University
What's interesting about this particular institution of higher learning is that they offer a full FinTech MBA program that includes various courses regarding the application of technology in the world of finance. Among other interesting learning opportunities, this particular program offers a course that includes Digital Currencies, Blockchain, and the Financial Services Industry.
Once you graduate, open doors are waiting for you in finance, banking, and investment corporations across the globe.
University of Nicosia
This college institution is based in Cyprus; a Mediterranean island state south of Greece, and it was the first university in the world that offered a chance to get a graduate degree in cryptocurrency and blockchain technology. Moreover, the university offers versatile scholarship options that should enable students on a tight budget to feel more comfortable during their studies.
It's refreshing to see a university offering a full graduate degree program, as opposed to the usual practice of certified and uncertified short-term programs that we usually run into.
Conclusion
Blockchain technology is offering a sea of possibilities for facilitated fintech solutions, as well as a chance to develop decentralized web apps, and secure online banking like no other technology before it. For the time being, there is a lack of trained professionals compared to the market demands. So if you want to get a position with your skills then just visit recommended resume writing services. Such a market situation opens a pathway for those who are willing to learn.
Author bio:
Emma Rundle is a freelance content writer engaged in topics that include software development, content writing, and social media marketing. Her work is based on trusted resources and in-depth research. As a writer, Emma seeks new ways to improve the lives of her readers and brings new value to their self-improvement efforts.
Disclaimer: information contained herein is provided without considering your personal circumstances, therefore should not be construed as financial advice, investment recommendation or an offer of, or solicitation for, any transactions in cryptocurrencies.