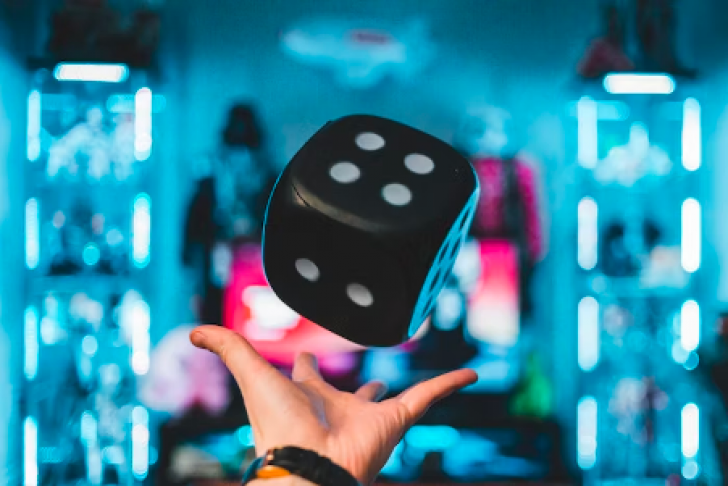 These Trends Will Help Blockchain Gaming and Gambling to Succeed
Jun 27, 2023, 6:34AM
Brought to you by bigwins.com
Blockchain has fully penetrated the gaming industry. Today, you can gamble online using crypto for a higher level of security and anonymity.
In recent years blockchain and gambling have become increasingly popular. And there are several reasons for this. More and more blockchain and gaming companies have joined forces for the purpose of advocating for the use of blockchain technology within the online gaming industry. Games based on the new blockchain technology are designed with highly transparent and stable economies. And they provide online players with a better gaming experience and more control of their game as well as in-game assets. In this way, blockchain gaming and gambling appeal to even more players and a broader gaming community. Including punters, who can receive a higher level of anonymity in crypto live casinos via alternative methods of payment. For example, players can play some of their favourite casino games in BigWins Bitcoin casino like blackjack, roulette, or poker, and pay in Bitcoin or other cryptocurrencies like Ripple and Ethereum. The opportunity for players to earn while they play has also attracted millions of players worldwide. Here, we look at some of the main trends that will help blockchain gaming and gambling to succeed in the future.
Cryptogames Offer Players Good and Interactive Gameplay
The play-to-earn feature is one of the main concepts that has attracted players, and it was pioneered by the early Web3 games. New games based on blockchain technology, often referred to as GameFi, work to improve and optimise general gameplay to fit the current expectations of online players and gamblers. Blockchain is also used to secure online identities and reputations for players, and it helps to prevent fraud as well as to improve the gaming experience by blocking bad players from various games. Players also have the opportunity to store their in-game assets more securely and monetize them more easily. Decentralised ownership also means that a community of players can make decisions together concerning updates, features, and many other things. When players play live crypto casino games, for example, it also adds an element of realism to the gaming experience, while they interact with other players and dealers in real-time.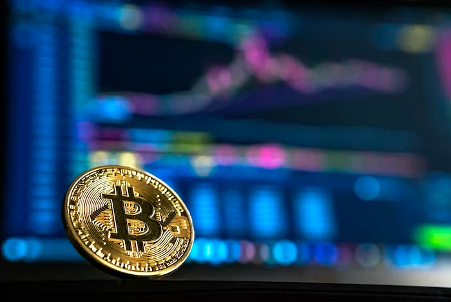 Providing Easy and Secure Onboarding
The best games based on blockchain must provide players with easy onboarding. Some GameFi projects are already handling this by providing players with native wallets. Also, using cryptocurrency for transactions in live casinos gives players a higher layer of security and anonymity, as it allows them to make efficient payments and withdrawals without having to share personal information. This is all due to the decentralised nature of blockchain. You can read more about cryptocurrencies and wallets here. When registering at online crypto casinos many users are offered attractive bonuses, like welcome bonuses and other promotions to make the onboarding experience more fun.
Stable Economies in the Future of Crypto Gaming
The very first generation of blockchain gaming and gambling promised to make players rich through the play-to-earn concept. For this reason, various game platforms also grew rapidly in the beginning and collapsed after game rewards failed to match users' investments. Future crypto games will have to develop new features to attract players without the expectation of bonuses, other rewards, and a play-to-earn model. This will boost gameplay and provide players with more stable economies, which can grow at a healthy pace. Players should also be aware that some crypto casinos are not regulated by any government. And it's a good idea to understand the regulations and limitations of crypto casinos, as well as some of their pros and cons before gambling. It is always a good idea for players to read up on reliable and reputable online casinos before investing and trading in crypto. Players are also advised to treat any payment in cryptocurrencies such as Bitcoin as a form of gambling, as their values can fluctuate quickly and players could then face losing their investments.. For crypto gaming and gambling to become more sustainable, future developments of crypto games will need to find a better balance between stable economies and rewarding players with bonuses and play-to-earn features.
Disclaimer: information contained herein is provided without considering your personal circumstances, therefore should not be construed as financial advice, investment recommendation or an offer of, or solicitation for, any transactions in cryptocurrencies.