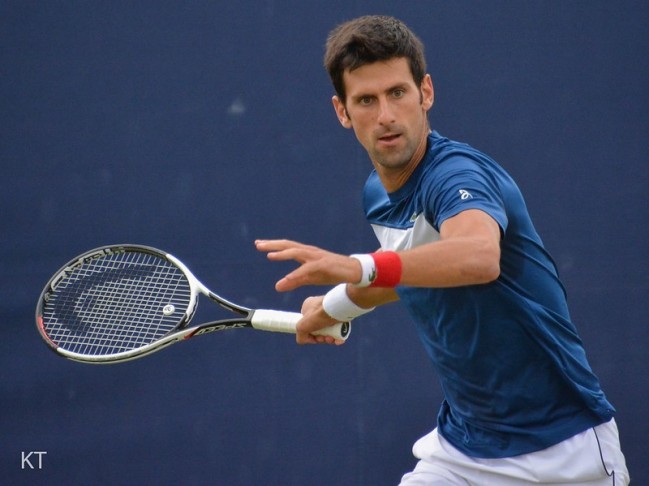 This Week's Best Bets: Cryptocurrency Sports Betting Picks by 96ACE
Jun 20, 2022, 7:26PM
Djokovic is the favorite to win Wimbledon, the Avalanche are favored to win the Stanley Cup, and the Yankees are slightly favored over the Rays.
Given the massive increase in popularity of cryptocurrency sports betting of late, we've invited our friends from 96ACE, the leading online Casino Malaysia has to offer, to rundown some of the top picks for this week in sports around the world. It's a huge season for sports betting with the NBA just wrapping up, the NHL reaching the final showdown, Wimbledon on the horizon, and the MLB season picking up steam. There is fun to be had, winners to be crowned, and money to be made, so who's the best bet? Let's look at three unique sports and three favored winners in the upcoming matchups.
Djokovic Is the Wimbledon Favorite
It's been a messy 2022 thus far for the Djoker. He infamously missed out on the Australian Open due to his unvaccinated status, apparently attempting to mislead Australian authorities and subsequently being expulsed from the country. This of course led to his rival Rafael Nadal surpassing him to become the all-time leader in grand slam wins at 21 (which is now up to 22 after Nadal defeated Djokovic at Roland Garros). It is unlikely that Djokovic will be able to compete at the U.S Open after American authorities doubled down on their health protocols. Djokovic is therefore going to be right fired up at Wimbledon, a must-win for him.
At Tennis's most prestigious event over the next two weeks, look for Djokovic to regain his status as men's tennis number one and prevail. Bets will be mixed, which means this could be a big payout.
The Avalanche Are Looking Unbeatable
Hockey's greatest crown is up for grabs this week between the Avalanche and Lightning and thus far it's all snow and no thunder. The Avs are looking every bit as unbeatable as they did all year. You couldn't ask for a better matchup with arguably the top two skills teams in the league facing off. With Tampa back at home for games three and four, the defending champs will be looking to make a statement, but there is so far no indication that they have the tools to match Colorado.
In a round one press conference, Flames coach Darryl Sutter was asked whether he was happy to be facing the Dallas Stars. The famously witty coach said, that for whoever was going to Colorado it "would be a waste of eight days."
I'm not saying Tampa's getting swept but the Avalanche are still the odds on favorites.
American League Top Dogs Battle It Out
The Yankees are currently top of the American League, where they've been most of the year, with a herculean 49 and 17 record. They've won nine of their last ten, including a sweep of the Rays just last week and a two-for-three over the Blue Jays in Toronto this weekend. Given the Jays and Rays are currently in second and third behind them, the Yanks are looking pretty good going into Tampa Bay tonight. The dominant pinstripe boys will look to make a statement. The Yankees are the best pick for tonight.
Here's a look at some other picks from around the league tonight.
If you're looking to make your bets on these or any other sporting matchups or you'd like to get into online slots, poker, roulette, or any new and heart-pumping games, check out this live casino Malaysia guide for a full range of different options to choose from.
Remember, play responsibly, and play because it's fun. If it's no longer fun, it isn't worth it.
Disclaimer: information contained herein is provided without considering your personal circumstances, therefore should not be construed as financial advice, investment recommendation or an offer of, or solicitation for, any transactions in cryptocurrencies.