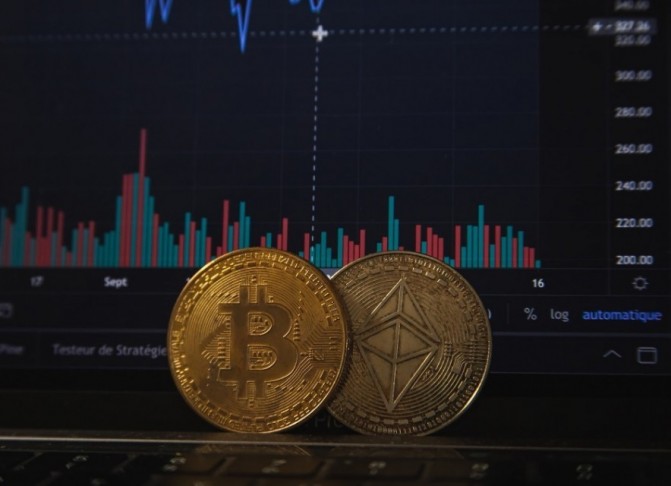 The Top 10 Best Paying Jobs In Blockchain & Web 3.0
Feb 9, 2023, 5:34PM
Brought to you by Rareskills.io
Web3 and blockchain jobs are often high paying because they require rarely taught skills. In fact, most colleges don't teach blockchain at all.
So if you're interested in an industry that's always looking for skilled applicants, consider investing in Web3 tech skills.
The Top 10 Highest Paying Careers in Web3 and the Blockchain
In order to stay ahead of the curve, having a better understanding of the highest-paying roles can be key. Here's a quick breakdown of the top 10 best-paying jobs in Blockchain and Web 3.
1. Blockchain Lead
Average Salary: $86,000 to $190,000 per year
A Blockchain lead is responsible for leading technology projects related to distributed ledger technologies such as Blockchain, Hyperledger, Ethereum, and others. To become a blockchain engineer or lead, you'll need to join a coding bootcamp, such as the blockchain bootcamp on RareSkills.
2. Web 3.0 Developer
Average Salary: $60,000 to $230,000 per year
A Web 3.0 developer must understand emerging tech such as blockchain, distributed storage, and cryptographic security to develop new applications. They're also responsible for designing and developing lawyer 1 blockchain networks and tailoring security protocols to the network.
3. Web3 Solutions Architect
Average Salary: $100,000 to $165,000 per year
Solutions architects must have a deep understanding of blockchain and Web 3.0 architectures and platforms to create technological solutions. They interpret and determine customer needs to build customer-centric solutions based around those needs and existing technology platforms.
4. Web3 Data Scientist
Average Salary: $50,000 to $150,000 per year
Web3 data scientists work with lots of data to build web-based applications and technologies that are part of the Web3 ecosystem. They primarily work with decentralized apps, blockchain networks, and other decentralized systems and use their expertise to interpret its data.
5. Web3 Cryptographer
Average Salary: $102,000 to $195,000 per year
A cryptographer deals with the security side of blockchain. They use cryptography and security methodologies to secure blockchain transactions and accounts. Cryptographers make the internet a safer place by writing or cracking encryption code that helps make data more private.
6. Web3 Network Engineer
Average Salary: $60,000 to $180,000 per year
Network engineers are responsible for building and maintaining blockchain networks. They ensure that networks are secure, available, and performing at their highest potential. These professionals work closely with the infrastructure team to optimize a company's network.
7. DevOps Engineer
Average Salary: $90,000 to $120,000 per year
A DevOps engineer combines development, operations, and security best practices to ensure the performance and scalability of blockchain technology. They are highly experienced in configuration and deployment, as well as monitoring and troubleshooting these systems.
8. Web3 Security Engineer
Average Salary: $130,000 to $200,000 per year
Security engineers are key players in keeping cryptocurrency and other blockchain assets safe. They are knowledgeable in blockchain security compliance, industry best practices, and cryptographic protocols. They're often in charge of building out security protocols in startups.
9. Blockchain Consultant
Average Salary: $110,000 to $150,000 per year
Blockchain consultants provide guidance to clients on all things Blockchain. They're the go-to on everything from the fundamentals of blockchain development and implementation to specific business use cases. Consults are responsible for developing growth strategies for Web3 firms.
10. Web3 Product Manager
Average Salary: $100,000 to $160,000 per year
Product managers have a deep understanding of the blockchain, Web 3.0, and AI ecosystem and know how to build disruptive products that solve customer needs. They may be in charge of selling NFTs, dealing with the creator economy, or speaking to artists to create cool products.
In Conclusion…
These top 10 best-paying jobs in blockchain and Web 3.0 can put you on the path to long-term success. If you're considering a career in this field, it's worth researching the roles that excite you, including remote web3 jobs. Once you make a choice, you can start training for a new, exciting career in Web3.
There's never been a better time to join this world and get a better understanding of this technology. For now, the industry has little competition, giving you more choices for jobs.
Disclaimer: information contained herein is provided without considering your personal circumstances, therefore should not be construed as financial advice, investment recommendation or an offer of, or solicitation for, any transactions in cryptocurrencies.