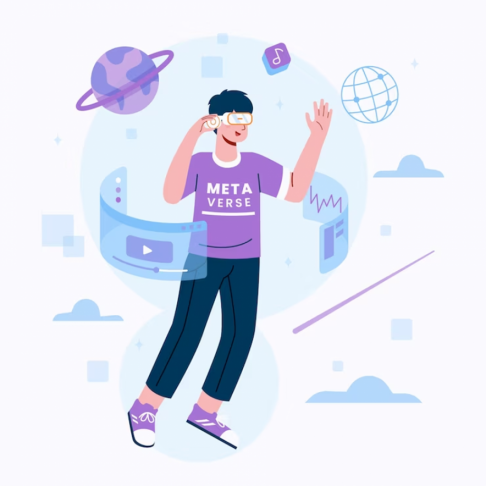 What is the Upland Metaverse? Only the Greatest Thing Since Sliced Bread.
Feb 15, 2023, 1:49PM
Brought to you by Buidlbee.com
As the world moves more and more into the digital sphere, everyone is excited to see what will be the next thing to go virtual.
Well, one of the latest answers is: the whole world. The new game sweeping the globe is known as the Upland Metaverse, and it is quickly outpacing similar Metaverses with its variety, sophistication, and user numbers.
Specifically, Upland Metaverse involves the digital ownership of property all over the world, including more than 20 cities that have already become active. Comparisons have also been made to Monopoly because of the similarity that Upland's features bear to the famous board game. It is said to be several times larger than any of the other Metaverse games out now. Online blockchain sources such as Buidlbee have praised the game for its many unique attributes.
Conceived in 2019 and powered by the EOS blockchain, Upland even utilizes its own currency, which is known as UPX. Let's take a closer look at what this Metaverse entails.
What makes this Metaverse unique?
Upland involves the digital ownership of both real, physical locations, as well as digital assets, and it allows players to own a variety of different types of infrastructure, including roads, bridges, and buildings. The types of games that can be played are more varied and sophisticated than those of other games, and there is a digital currency that can be used to purchase new assets.
One example of a feature that is unique to Upland is the ability to open a "Metaventure." Metaventures are businesses that exist within the world of Upland and are owned by players. This is one example of how, in their close interaction with one another, players are actually able to form communities of sorts. Indeed, the game serves not only as a forum for competition but also as a way for people to meet and socialize with one another.
In addition, Upland offers an NFT to USD program, which is a great incentive for players who eventually want to keep their winnings in dollars.
Upland creators credit the game's success to its user-friendliness and wide mobile accessibility. Its design allows for any number of different games to be deported to its Metaverse, and it supports a range of different types of platforms.
Will it get even better?
So they say. Upland announced several upgrades that are due to be put in place this year. One of them involves the introduction of a competitive racing game. The game will be highly sophisticated and will give players access to statistics about the cars being used, drivers, etc.
2023 additions will also include new types of Metaventures, one of which involves Structure Ornament Showrooms. In it, players will be allowed to own businesses that sell ornaments to other players.
Having already partnered with organizations such as FIFA, Upland plans to expand its partnerships and include even more large-scale events and competitions. And this could also expand to other different types of groups outside the sports world.
There will be overall improvements, as well. The chat is being upgraded to allow for different types of chats, including neighborhood chats, group chats, as well as the addition of more global channels.
Upland is also working on the improvement of its onboarding procedure, making it more streamlined so that players can get started and become familiarized with the game's components more easily. One of the criticisms that Upland has gotten in the past is that it is difficult to learn and that getting started can be a laborious procedure. Owners have taken note of these concerns and are working on improving the overall experience for new players.
What about the competition?
Will other Metaverses catch on to Upland's progressive features and try to emulate them? Quite possibly. Competition is often a good thing when it comes to development, as the more different companies vie to outdo one another, the better they all often end up as a result.
It is estimated that Upland could generate up to $5 trillion by 2030. Therefore, people who are considering whether or not it is worthwhile to get involved should definitely think about the possibilities. They could come out winning big in the end.
To get started, all you have to do is download the app onto your iOS or Android device. You'll then be given instructions on how to proceed, and you can take it from there! Watch your digital assets grow as you build your virtual world.
Disclaimer: information contained herein is provided without considering your personal circumstances, therefore should not be construed as financial advice, investment recommendation or an offer of, or solicitation for, any transactions in cryptocurrencies.