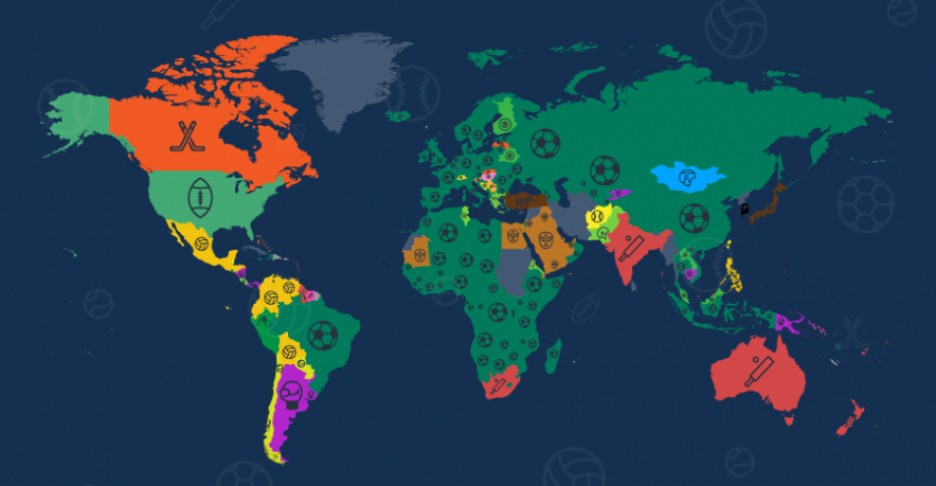 Why Ripple and Other Coins Are Becoming More Popular in the Gambling Industry
Dec 6, 2020, 5:11PM
Brought to you by SmartBettingGuide.com
Cryptocurrency is the latest technological advancement that has made money transfer safer and easier across the internet.
This technological advancement has reshaped the way individuals in the world think about finance. It is primarily a digital currency that only exists online.
To use cryptocurrency, you must purchase some digital coins and then send them to your preferred destination. Crypto is incredibly fast, safe and highly anonymous to use, meaning it is a perfect solution for making deposits and withdrawals on a sports betting website.
Currently, there are plenty of cryptocurrencies that many sportsbooks support, including the likes of Bitcoin, LiteCoin, Ethereum and Ripple. Among these cryptocurrencies, Ripple and Bitcoin are the most popular when it comes to sports betting. If you are looking to gamble with any of these popular cryptocurrencies, especially Ripple, then this guide is ideal for you.
Go through the following sections of this detailed Ripple betting sites guide to learn more about how to purchase your digital coins and make deposits at your favorite cryptocurrency bookmaker. Also, you will get to know why Ripple and other digital coins are becoming more and more popular in the sports betting industry.
How to Purchase Ripple and Other Crypto Coins
Opening up a crypto wallet is one of the first things that you need to do if you want to gamble with Ripple or any other digital currency. A crypto wallet functions just like a bank account; you can send, receive and store your funds for future use. Also, you can check the balance and see the value of your cryptocurrencies anytime and from anywhere.
Coinbase is one of the most popular sites in the market where you can purchase your crypto coins. This site is not only user-friendly but also provides access to an array of different cryptocurrencies. You can purchase Ripple by using either Polonius or Bittrex.
These are currency exchange platforms that allow you to use bank transfer, a debit or credit card to purchase Bitcoin, which you can then exchange for Ripple. You can then send Ripple to any third party, such as a sports betting platform.
How to Deposit Your Cryptocurrency on a Betting Website
Now that you have some crypto coins in your digital wallet, it is time to transfer them to your favorite bookmaker so that you can start betting. To achieve this, you must choose a gambling platform that accepts deposits with crypto. Since cryptocurrencies like Ripple are still new in the world of gambling, there is only a small number of platforms that accept them.
To make a successful deposit, you will need to open a bookmaker account. Then navigate to the cashier section and pick Ripple as your deposit option. After that, enter the amount you want to deposit and then confirm your transaction. The funds will be deposited into your sportsbook account instantly.
Why Ripple and Other Digital Coins Are Becoming Popular in Sports Betting
Similar to other cryptocurrencies, Ripple provides sports bettors with some great opportunities. Its speed of transaction is what makes this crypto option unique from others. Sometimes, Bitcoin transfers can take anywhere up to one hour and even up to 24 hours if there are errors on one or both ends.
Because of speedy transactions, gamblers have taken a liking to Ripple. They can now make deposits within the shortest time possible. Additionally, they can access their funds as quickly as possible when they play and win. Safety is another benefit that Ripple offers. This cryptocurrency ensures that the money you are transferring arrives at the intended destinations. All transactions through Ripple are recorded in real-time in the blockchain, where you can view and access information on money movements.
Unique bonuses and promotions that Ripple betting sites offer is another great benefit. Most sites provide their new customers with welcome bonuses to help them get started. Aside from welcome bonuses, exiting players also have a lot of incentives to take advantage of when they deposit and play on a regular basis. VIP rewards are one of the incentives that existing customers can enjoy. As they place bets, they accumulate points that they can exchange for free bets and other bonuses. Also, VIP members are eligible for different perks that are designed to enhance their sports betting experience.
Anonymity is another advantage that is worth a mention. Currently, many punters give much importance to their online privacy and security. Various betting platforms require their players to provide verification information. Some will request this information at the start, while others will require it before you can make the first withdrawal request. A Ripple sports betting platform removes all these. All you need is a Ripple wallet ID, which does not reveal any information about you. You can make deposits, place wagers, and withdraw your winnings without having to provide any financial or personal information.
Also, Ripple offers one of the cheapest ways to make payments. With all the transaction fees that you need to pay when making deposits or withdrawals through traditional banking methods, using cryptocurrencies is far much cheaper. Ripple is designed to bypass huge fees, thanks to the peer-to-peer system that allows money transfers to be made user-to-user. This helps avoid any additional charges and middlemen.
Final Thoughts
As the popularity of cryptocurrencies within the sports betting industry continues to grow, new bettors and experienced players are starting to use them as their main deposit and withdrawal options. More and more bettors turn to Ripple and other crypto sites since they offer a lot of benefits that have been mentioned above.
Being in the position to provide unique bonuses, promotions, and quick transactions with low fees are the benefits that sound appealing to sports bettors. If you want to enjoy all these benefits, then you should pick a recommended crypto bookmaker and sign up. Just ensure that it is a perfect match for you.
Disclaimer: information contained herein is provided without considering your personal circumstances, therefore should not be construed as financial advice, investment recommendation or an offer of, or solicitation for, any transactions in cryptocurrencies.