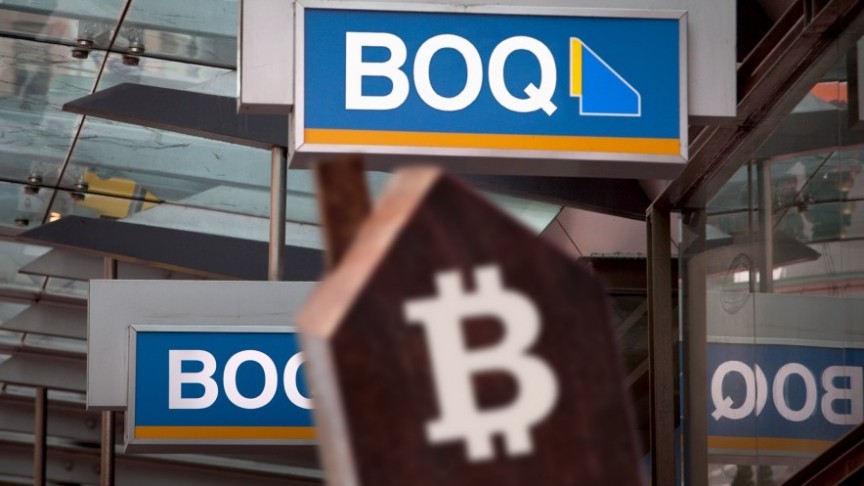 Australian Bank of Queensland Bars Customers from Buying Crypto with Loans
Jul 13, 2018, 5:29PM
Banks across Australia are warning borrowers to not invest their mortgage loan proceeds into high risk financial products.
Brisbane-based Bank of Queensland will prohibit borrowers from utilizing funds from their housing mortgage to facilitate high-risk investments. Lenders typically make such moves when they are concerned about the possibility of a loan default in the event the investment fails. So far, Australian banks have classified leveraged purchases and trading in unregulated financial products as 'high-risk investments'. Thus, the new policy effectively bars Australians from using any line of credit to invest in cryptocurrencies.
On April 7, 2018, Bank of Queensland reported an eight percent rise in profits up to $174 million. Mortgage lending increased by 3 percent to rise to $382 million. Chief Executive Jon Sutton said that credit quality had improved drastically after the bank adopted tighter lending standards. It is possible that Jon Sutton also signaled an announcement for a stricter lending policy in the framework. The IMF has been regularly warning the country about the bulging levels of its household debt.
Cryptocurrency Mentioned Specifically
The Bank of Queensland is now updating its terms of lending between the bank and the borrower. For instance, the line "Any loan purpose that involves the acquisition of or usage of cryptocurrency is unacceptable." has been recently added.
Lenders are also tracking accounts that have been credited with mortgage funds in the past. The surveillance will make it possible to red flag any potential purchase of cryptocurrency or complete another unregulated, high-risk investment. A broker confirmed the new policy and said,
They [banks] are concerned because the Australian Taxation Office, Treasury, the Reserve Bank of Australia and Austrac are all crawling over it.
Potential losses arising from a failed high-risk investment would translate into more loan defaults. The bank would eventually have to bear the financial losses in such a situation. The ATO is also stepping up efforts to track Australians holding cryptocurrencies and using digital currency to escape taxes. The ATO views cryptocurrencies as property and has therefore imposed capital gains tax on profits. In April 2018, Australia introduced new laws to regulate cryptocurrency providers.
Disclaimer: information contained herein is provided without considering your personal circumstances, therefore should not be construed as financial advice, investment recommendation or an offer of, or solicitation for, any transactions in cryptocurrencies.