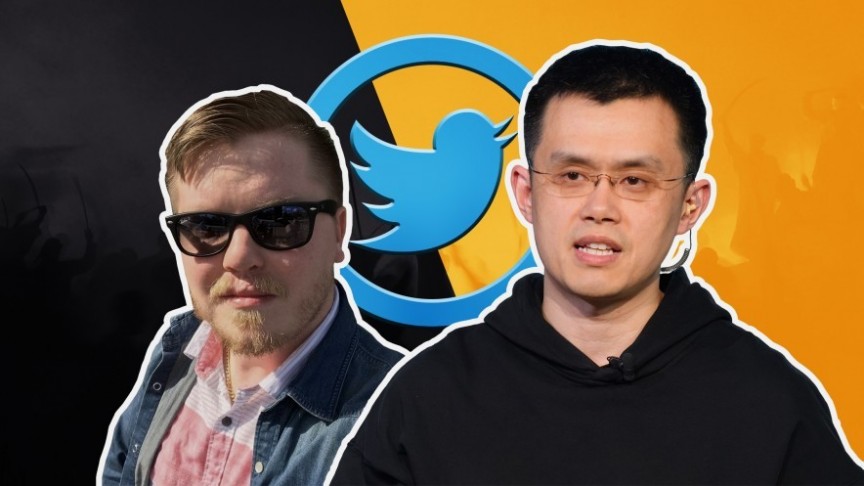 Binance CEO Denies Allegations of 400 BTC Listing Fee
Aug 14, 2018, 7:33PM
Binance CEO Changpeng Zhao took to Twitter to state that the company did not quote Expanse a 400 BTC listing fee via email.
A few days after the co-founder of blockchain platform Expanse, Christopher Franko, accused Binance of quoting 400 BTC in order to list his project on Twitter, it seems clear that the cryptocurrency exchange is not willing to back down. Binance CEO Changpeng Zhao published his own string of tweets over the weekend, starting with, "We don't list shitcoins even if they pay 400 or 4,000 BTC." He clarified that the company had listed several coins with no fee whatsoever, including Ethereum, NEO, Ripple, EOS, Monero, and Litecoin.
Almost directly responding to the accusations, Zhao continued,
Question is not 'how much does Binance charge to list?' but 'is my coin good enough?' It's not the fee, it's your project! Focus on your own project!
Then, in a subsequent tweet, Zhao denied that Binance quoted the 400 BTC to list Expanse via email. He said,
Also, the email Franko showed is a spoofed/scam email, not from Binance. Binance never quote fees in email, and not in BTC. Project owners should be able to spot email spoofing, those who can't should not issue a coin.
Zhao did not stop there though. He added, "The communication process/method tells a lot about a coin."
The replies were not taken well by Franko, who responded by first calling Zhao a liar and then claiming that the email he received was genuine as it was signed and verified because the encryption details matched up. After much discussion, he finally relented,
Ok, @cz_binance if you are being genuine that it really doesn't cost 400 BTC to list @ExpanseOfficial there, then send me a DM with a real quote so we can clear this up. I believe you are probably an honorable person and the people want to know you are who you say you are.
Zhao has been rather active on Twitter, and has almost always used the medium to respond to feedback and criticism. Expanse is essentially an open source, "blockchain platform forked from Ethereum that lets anyone build and use decentralized applications that run on blockchain technology." Unfortunately, though, it appears as if the coin is not ready to be listed on Binance just yet.
Disclaimer: information contained herein is provided without considering your personal circumstances, therefore should not be construed as financial advice, investment recommendation or an offer of, or solicitation for, any transactions in cryptocurrencies.