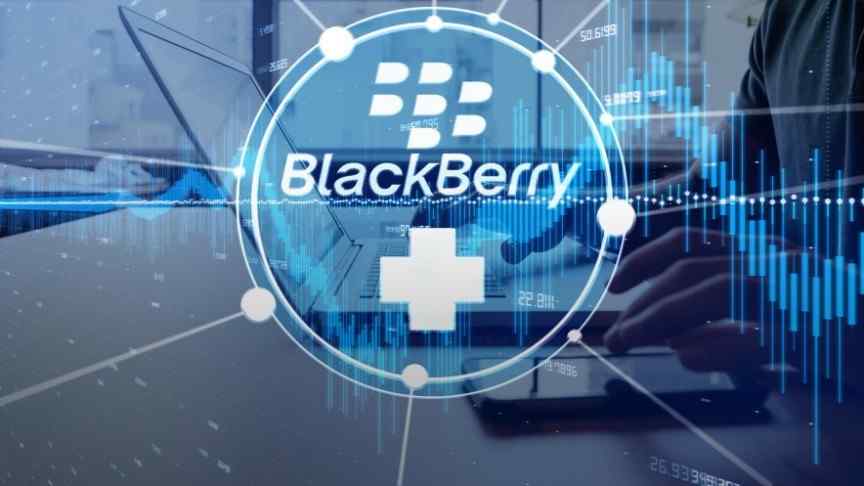 Blackberry's Rebirth: Using Blockchain to Help Store and Share Medical Research
Oct 5, 2018, 7:43PM
Blackberry will use blockchain technology to create a platform where researchers can gather and share data about research into rare illnesses.
Once dominant phone manufacturer Blackberry has announced a new partnership and set of tools aimed at improving security and data privacy in the medical research industry. The initiative was revealed as part of the unveiling of Blackberry Spark, an "Enterprise of Things" (EOT) security-oriented platform targeting OEMs and enterprises that the company sees as connecting users via numerous devices beyond just mobile phones.
The press release describes how Blackberry will use its carrier-grade network operation center (NOC) to create a secure and globally available blockchain ledger for medical research. The blockchain ledger will be developed by ONEBIO.
Blackberry CEO John Chen believes the company's expertise in data security makes it well positioned to make an impact in numerous industries.
We are applying our expertise in security, data privacy, and communication work in regulated industries such as automotive, financial services, and government to tackle one of the biggest challenges in the healthcare industry: leveraging healthcare endpoints to improve patient outcomes while ensuring security and data privacy.
The platform will receive medical data from devices, labs and patients, and be transmitted anonymously to researchers. This service will be offered to the Global Commission, which focuses on finding cures for rare diseases.
In his keynote speech at a conference in New York, Chen revealed that Blackberry would utilize the developing technological method of quantum encryption to secure data on these devices.
A Once Dominant Company Looking Towards Blockchain for Revival?
Blackberry's foray into blockchain could be seen as an attempt to leverage the potential of the emerging technology to regain its old prowess in the digital world. Aside from Blackberry Spark, Blackberry has also announced a partnership with Virginia Tech, a collaboration focused on creating autonomous vehicles. While it is unclear whether or not they will use blockchain, autonomous vehicles and the automobile industry at large is well known to be an ideal use case for the technology. Earlier this year, IOTA announced that it would launch a "Digital CarPass" program in tandem with Volkswagen in Q1 2019. It is likely that Blackberry will make use of their blockchain research in this initiative as well.
Disclaimer: information contained herein is provided without considering your personal circumstances, therefore should not be construed as financial advice, investment recommendation or an offer of, or solicitation for, any transactions in cryptocurrencies.