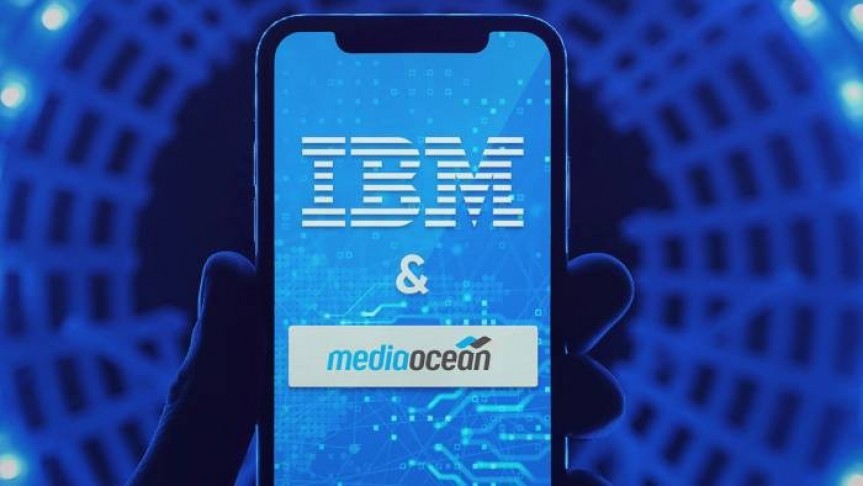 Blockchain to Disrupt Media Industry as IBM and MediaOcean Announce Joint Venture
Jun 20, 2018, 9:15PM
IBM and Mediaocean announced the creation of a blockchain tool to help ensure transparency in the media and advertising industry.
IBM has announced a collaboration with advertising services company, MediaOcean to develop a blockchain tool aimed at the media and advertising industry. The plan was revealed at Cannes Lions on June 19, 2018. Mediaocean has already tested an early prototype of the technology built on the IBM blockchain platform.
The key aim of having a blockchain-based tool for purchasing advertising slots is to increase transparency in the industry. The new platform will help advertisers, marketers, and companies reduce costs while improving the way they track their media campaigns. Major companies, including Unilever, Kellogg, Kimberly-Clark and pharmaceutical giant Pfizer, have signed on to use this blockchain platform in the near future.
MediaOcean CEO, Bill Weiss, was positive about the prospects of using blockchain technology to help improve transparency. He said,
Using the blockchain platform, MediaOcean is able to model key media contract assets, including purchase order, media order, fee order, delivery verification, client invoice and supplier invoice. Since transactions involving these assets will be recorded on a common framework, participants will be able to trace their dollars through the supply chain and see how much of spend is going toward working media.
In a previous study, IBM had highlighted how blockchain technology could solve many of the problems faced by publishers and advertisers. All members of the network can view transactions on the network. This ensures both transparency and accountability. At a time when most of the large-scale buying is automated, there have been estimates of an increase in ad-related fraud. The World Federation of Advertisers estimates losses of around $50 billion by 2025 to the industry due to ad-tech tax. In the complex web of advertising, more dollars are lost to middlemen than is actually spent on a campaign.
Disclaimer: information contained herein is provided without considering your personal circumstances, therefore should not be construed as financial advice, investment recommendation or an offer of, or solicitation for, any transactions in cryptocurrencies.