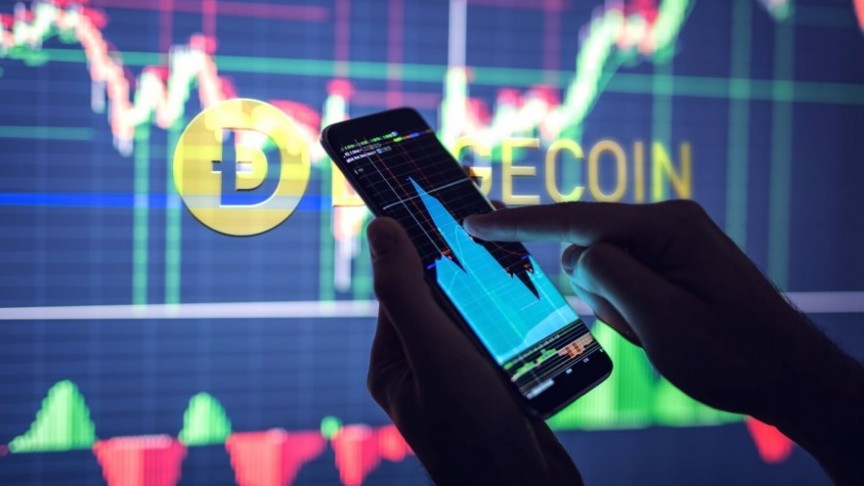 Can't Get Enough: Robinhood Lists Dogecoin, Now Boasts 5 Cryptocurrencies
Jul 17, 2018, 6:30PM
After announcing support for Bitcoin Cash and Litecoin just last week, Robinhood now adds Dogecoin to its crypto trading platform
Robinhood has been making splashes in the cryptocurrency space since the new year. Barely a week after listing Bitcoin Cash and Litecoin, the trading platform has added trading options for another popular cryptocurrency, Dogecoin. With this latest announcement, the company now offers its over 5 million users 5 cryptocurrencies to invest in across 17 states. Robinhood's valuation has quadrupled from $1.3 billion to $5.6 billion within a year.
Since its inception in December 2013, Dogecoin has often been ridiculed for being a "joke currency". Technically based on Bitcoin and Litecoin, Doge (pronounced 'dohj') was inspired by a meme of a Japanese Shiba Inu dog. It has garnered a massive community of followers, as evidenced by both its Reddit and Twitter communities, which are responsible for organizing several successful fundraisers. Doge's low fees allow for it to be used for micropayments as well as trading tangible items by e-commerce applications. It currently ranks as the cryptocurrency with the 41st largest market cap.
A recent job posting for a "Crypto Engineer" hinted that Robinhood might be considering "adding new currencies" as well as "providing wallet functionality". Taken together with its recent coin listings and its expansion to 17 states, this suggests Robinhood is heading towards significant growth. If its efforts to obtain a US banking license prove fruitful, it might just become a serious competitor to Coinbase.
Disclaimer: information contained herein is provided without considering your personal circumstances, therefore should not be construed as financial advice, investment recommendation or an offer of, or solicitation for, any transactions in cryptocurrencies.