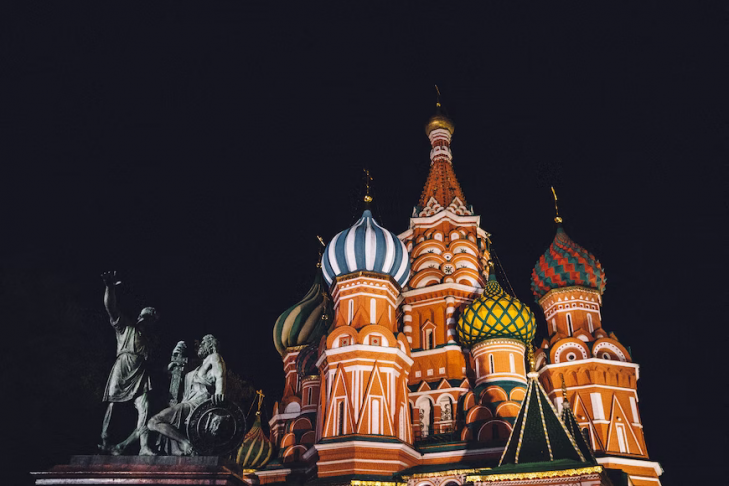 Cryptocurrency Exchanges Are Cutting Services to Russian Users
Oct 23, 2022, 1:37PM

by
Mike Dalton
Kraken is the latest exchange to deny services in Russia alongside LocalBitcoins, Crypto.com, and Blockchain.com.
Various crypto exchanges are denying service to Russian users in response to a recent sanctions package from the European Commission.
Kraken to Block Russian Users
Kraken is the latest exchange to block trading for Russian users. On Oct. 20, the exchange sent out email statements to clients informing them of the changes.
"Due to the new European legislation, we have to take measures to restrict your Kraken account," those emails read. The company added that it would "update [its] support center if there are any changes" and apologized for the inconvenience.
Until recently, EU blockchain companies were barred from working with Russian accounts holding over 10,000 euros ($9700) of crypto. However, new sanctions passed on Oct. 6 prevent companies from serving Russian crypto accounts regardless of value.
Kraken's former CEO, Jesse Powell, was vocally opposed to far-reaching restrictions. In February, Powell rejected calls to impose restrictions beyond the scope of actual sanctions. Now, though, Kraken seems willing to block Russian users en masse—perhaps due to its change in leadership as well as the introduction of harsher sanctions.
It is not clear when Kraken's policy will take effect, or whether users will have a chance to withdraw their funds before the restrictions are put in place.
Other Exchanges Cut Ties to Russia
Kraken is not the only exchange to block services to Russian users in recent weeks. Blockchain.com has informed clients that it will begin to block Russian users beginning on October 27. It urged users to withdraw their funds before then.
Crypto.com sent out similar messages on Oct. 14. The site has reportedly suspended its services already, possibly without giving users an opportunity to withdraw funds.
The peer-to-peer trading site LocalBitcoins sent out emails to Russian customers on Oct. 7 indicating that it would close accounts. Russian customers can reportedly withdraw their Bitcoin in a single transaction before their account is closed.
Dapper Labs, a major NFT company, said on Oct. 6 that its payments partner Circle had instructed it to impose restrictions on Russian accounts. However, Russian users can still access many features, and the company restored some services on Oct. 17.
Despite widespread restrictions, Russian users can still access cryptocurrency services through other exchanges. Binance, Coinbase, and FTX are among the major exchanges that do not seem to have complied with the latest restrictions.
Disclaimer: information contained herein is provided without considering your personal circumstances, therefore should not be construed as financial advice, investment recommendation or an offer of, or solicitation for, any transactions in cryptocurrencies.