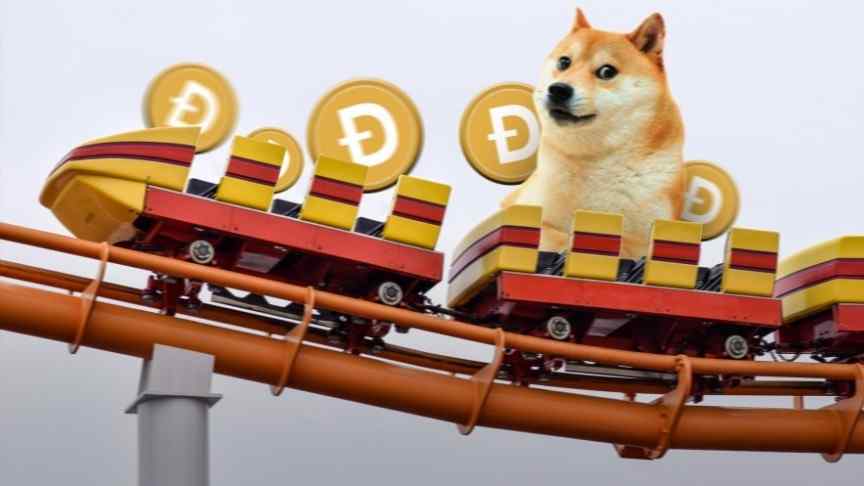 Dogecoin Skyrockets in Value as Dogethereum Hype Reaches Critical Mass
Sep 3, 2018, 5:32PM
Dogecoin's trading volume and price shot up over the weekend after the Dogethereum development team announced a demo for September 5.
Popular meme cryptocurrency Dogecoin exploded in value over the weekend, largely due to a slew of official announcements showing positive news about the future development of the token. Most of the hype and bullish sentiment around Dogecoin is derived from the smart contract project named Dogethereum. As the name suggests, it is meant to be a bridge between the Dogecoin and Ethereum blockchains, allowing transfers to take place seamlessly. The token gained around 130 percent after the announcement on August 31, 2018, but has also since partially retraced its steps.
According to a blog post by the Dogethereum development team,
The bridge uses the "Superblocks" concept to move coins Doge->Eth and a "collateralized" bridge to move coins Eth->Doge.
While the project was initially slated to be a hard fork of the Dogecoin blockchain, the community voted in favor of bringing the feature to the mainchain without a fork. As a result, the first public test of the bridge is scheduled to take place on Wednesday, September 5. The demonstration event will be live-streamed on YouTube.
Doge's Sudden Surge
Dogecoin has managed to keep a rather low profile as compared to other cryptocurrencies of late. However, the August 31 announcement saw the coin suddenly make a huge jump in trading volume and price. In USD terms, the token went from being traded at around $0.0025 to $0.0066 at its peak. By September 2, the token reached its lowest point of just under $0.005 and has been trading at roughly that level ever since.
While most of the upward momentum has since cooled off, there is no denying that the Dogecoin community is still enthusiastic about the future of the cryptocurrency. Nevertheless, Dogecoin developer Ross Nicoll was quick to point out that the project is still being worked on. He tweeted,
Amazing to see the enthusiasm over the last few days, but please remember the Doge/Ethereum demo is... y'know, a demo. I've seen a few places call it a launch and I don't want people disappointed it's not ready for general use yet.
Disclaimer: information contained herein is provided without considering your personal circumstances, therefore should not be construed as financial advice, investment recommendation or an offer of, or solicitation for, any transactions in cryptocurrencies.