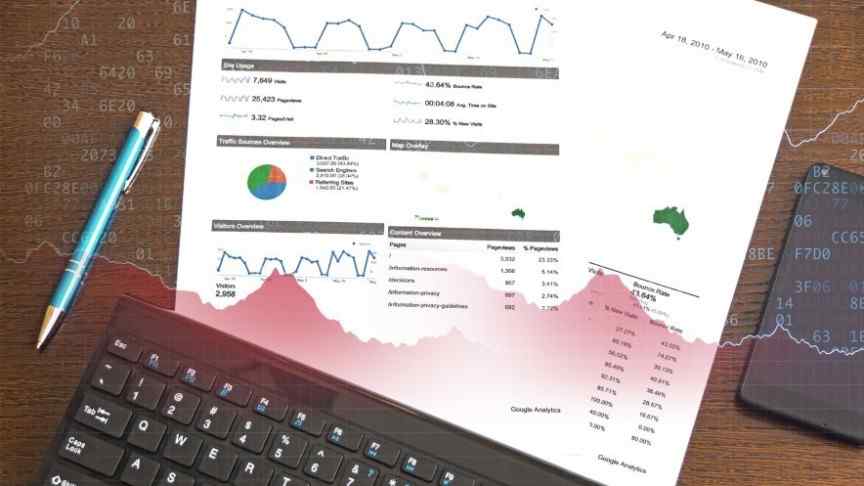 EOS Shrugs Off Voting Allegations, Bitcoin Gold Up 15%, ADA Analysis Oct. 6
Oct 6, 2018, 3:37PM

by
Kevin George
EOS has shrugged off claims of voting corruption, Bitcoin Gold has moved 15% higher and Cardano may benefit from declining tether demand.
EOS
EOS faced allegations of corruption this week regarding its blockchain governance and the Huobi exchange. EOS and Huobi have since released statements on the matter but declined to admit, nor deny any charges. The EOS network is governed by 21 block producers (BPs). The allegations surrounding EOS were based on the claim that BPs were voting for each other in exchange for paybacks.
A public statement was issued on October 1st on Block.one's Medium page and stated,
We are aware of some unverified claims regarding irregular block producer voting, and the subsequent denials of those claims. We believe it is important to ensure a free and democratic election process within EOS and may, as we deem appropriate, vote with other holders to reinforce the integrity of this process.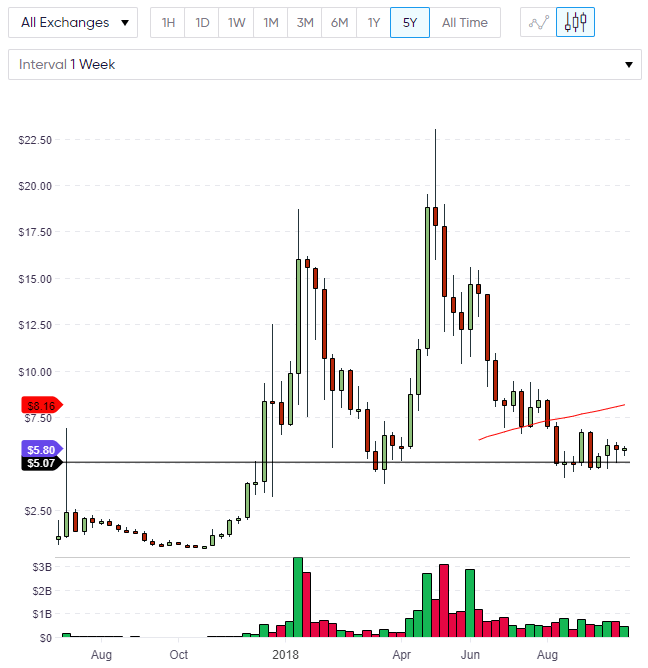 The price of EOS is still holding above the key $5.00 support level and this gives hope that a rally to the 50 moving average around the $8.00 level is possible soon.
BCG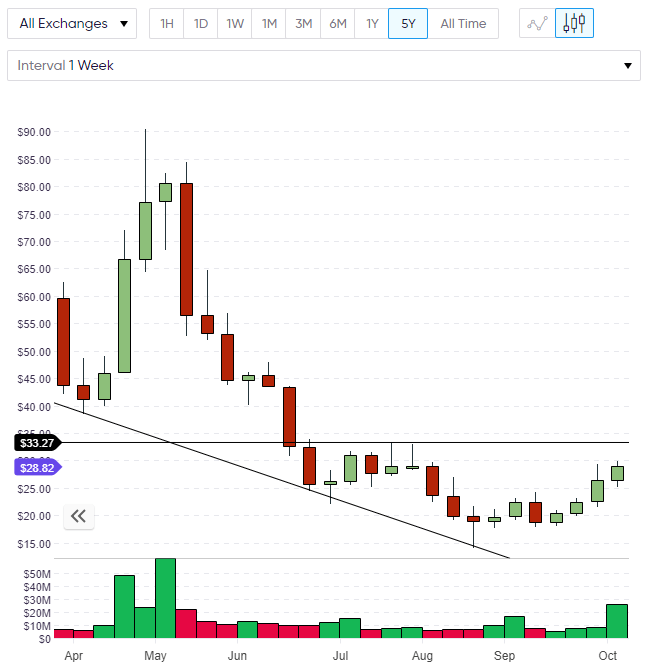 Bitcoin Gold is up 13% over the last 24 hours and is trading over $28.00. BCG currently sits at number twenty-two in the list of coins by market cap with a value of just under $500 million.
Bitcoin Gold was created from a hard fork in October 2017 with the goal of restoring the mining facility with a system that uses GPU mining over ASIC chips. This allows for mining on any computer or laptop, rather than specialized computers. BCG was hit by an attack earlier this year, wherein the attackers committed a "double spend" and transferred $18 million to a crypto exchange. The attack happened in May, however, BCG had an upgrade in June which they claimed would make the network "dramatically safer".
BCG is eyeing up some support at the $30.00 level. If we see it trading above those levels, a move to $50.00 would be the path towards the previous highs near $80.00.
ADA
The cryptocurrency market has been relatively quiet this week with not a lot of action in the top ten currencies. One notable position is Tether's hold of seventh place, which puts it ahead of Cardano in eighth position. The gap between the coins is around $700 million. It's possible that ADA could close that gap due to a new stablecoin that was recently added: USDCoin, by the Circle company. USDCoin also demands that holders of the coin have an equal amount of dollars in their account to "back" the crypto holdings. Tether has often been subject to criticism for failing to prove that they have the sufficient dollar holdings to back their USD-tethered coins. A sink in demand for Tether could see it slide down the ranks. If this were to be the case, ADA would be the first benefactor.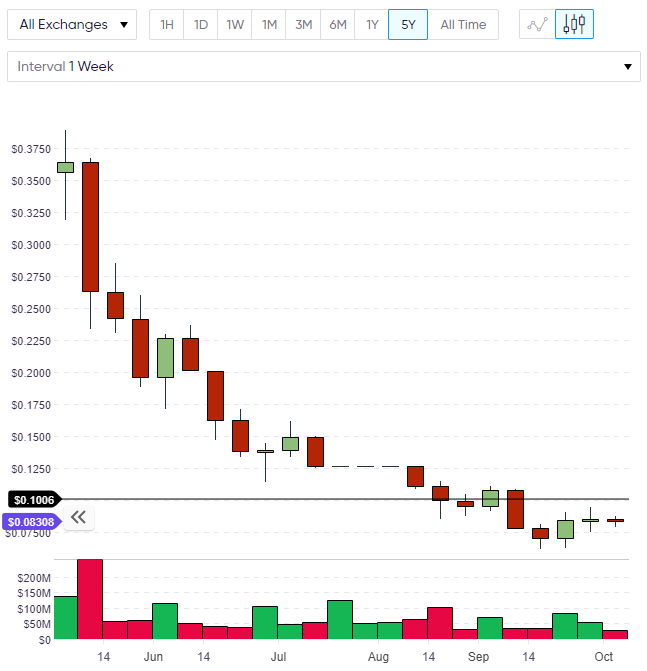 ADA currently trades under $0.09 but has seen a quiet two weeks and doesn't seem in a hurry to target the $0.10 level. Over the $0.10 level would see ADA target $0.15 and previous resistance at $0.225.
Circle
In Circle news, the company is reportedly acquiring the crowdfunding platform, Seedinvest. Bloomberg reported that a deal would see startups issue tokens for their projects, similar to an ICO. A move such as this could remove Initial Public Offerings (IPOs) from the financial landscape as tokens would stay in place on their ledger.
Circle CEO Jeremy Allaire commented on the deal by saying,
This was a company who had been at the forefront of collaborating with government to figure out how to make it possible to innovate in the way people raise capital. Crypto securities are going to become a major new category of securities that ultimately every business is going to adopt, just like every business has a website.
Disclaimer: information contained herein is provided without considering your personal circumstances, therefore should not be construed as financial advice, investment recommendation or an offer of, or solicitation for, any transactions in cryptocurrencies.