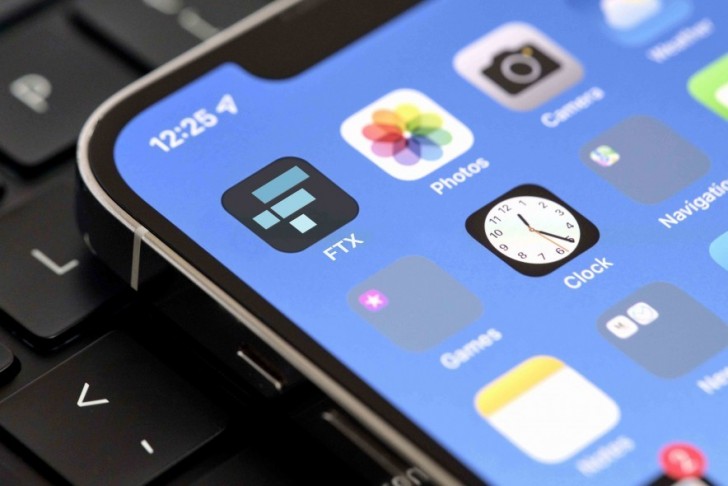 FTX Has Filed for Bankruptcy: How the Popular Exchange Collapsed
Nov 15, 2022, 7:14AM

by
Mike Dalton
FTX and its related companies, including Alameda Research, have collapsed and filed for bankruptcy.
The major crypto exchange FTX collapsed over the past week and finally filed for bankruptcy on Nov. 11. Here's what has happened so far.
FTX Leak Spurred Sell-Offs
On Nov. 2, a balance sheet originating from within Alameda Research⁠—a sister company of FTX⁠—was leaked and publicized by Coindesk.
That balance sheet suggested that Alameda Research had at least $14.6 billion of assets as of June 30. Caroline Ellison, CEO of Alameda Research, later noted on Twitter that the firm had roughly another $10 billion of unlisted assets.
Nevertheless, about $5.8 billion of the assets on the balance sheet were linked to FTX's FTT token. That finding implied that Alameda Research's stability relied heavily on a high-risk cryptocurrency instead of more reliable traditional assets.
The risk of such a business model was apparently noticed by the competing exchange Binance. It had previously received about $2.1 billion worth of cryptocurrency including the FTT token after it exited an equity agreement with FTX.
Binance CEO Changpeng Zhao stated on Nov. 6 that his company would liquidate all of its remaining FTT tokens as a result of "recent revelations that [had come] to light"⁠—presumably referring to the controversial leaked balance sheet.
That news led to a bank run against FTX on Nov. 8. Customers withdrew 20,000 BTC ($430 million), nearly reducing the exchange's balance to zero. FTX halted non-fiat withdrawals and transfers before partially recovering its balance.
FTX and Binance Arrange a Deal
FTX began to seek out funding to ensure its future survival. After looking for bailouts from Silicon Valley investors, FTX quickly arranged a buyout deal with Binance.
The Binance deal was intended to restore the confidence of customers and help process backlogged withdrawal requests. "The important thing is that customers are protected," FTX CEO Sam Bankman-Fried wrote on Twitter.
Sam Bankman-Fried also noted that "things [had] come full circle" insofar as "FTX's first and last investors" were the one and the same. Binance, which initially made a strategic investment in FTX in 2019, was set to acquire the exchange.
However, Binance's plans to acquire FTX quickly fell through. On Wednesday, Nov. 9, Binance admitted that FTX's "issues are beyond our control or ability to help." It concluded that, after doing due diligence, it would not proceed with the deal.
FTX's troubles continued throughout the day. Alameda Research and FTX Ventures saw their websites taken offline, and the majority of FTX's legal and compliance teams quit. Meanwhile, Bloomberg reported that U.S. regulators were expanding a months-old probe into FTX Group and examining whether funds and operations were properly separated between FTX's various companies.
That news led to a loss of public confidence, but the worst was yet to come.
FTX Finally Collapses
On Nov. 10, FTX began to collapse fully as it became unable to serve customers. Sam Bankman-Fried apologized for the failed Binance deal, posting to Twitter: "I'm sorry. That's the biggest thing. I f⁠—ed up, and should have done better."
He went on to state that FTX was still attempting to gain liquidity, but that Alameda Research would "wind down" trading and stop trading on FTX. He also said that FTX's American counterpart, FTX US, was not financially impacted by events.
Despite those reassurances, FTX continued to restrict user withdrawals. Regulators in the Bahamas—FTX's main base of operations—froze some of FTX's assets. Though FTX began to allow withdrawals of some Bahamian funds, the exchange said it was "actively investigating what [it] can and should do across the world."
At the time of writing, FTX still is not processing most withdrawals or allowing new signups. Furthermore, FTX Japan has switched to close-only trading at the request of regulators, and FTX US has suspended user withdrawals as well.
The company's collapse also impacted the wider crypto industry, as BlockFi announced that it would suspend withdrawals as a result of uncertainty around FTX.
FTX Files for Bankruptcy
FTX Group finally filed for bankruptcy on Nov. 11, and Sam Bankman-Fried announced that he would step down as CEO of the company.
FTX's gradual collapse led to a massive crash in prices across the crypto market. Bitcoin was down 16% over the seven-day period ending Friday, Nov. 11 with prices close to $16,800. Much of Bitcoin's losses occurred specifically on Thursday, when the asset lost about 10% of its market value in a matter of hours.
The entire crypto market saw similar losses, but FTX-related tokens were especially affected. FTX's native FTT token was down 89% over the seven-day period ending Friday, while Solana's SOL token was down 47% over the same period.
The exchange's collapse became even more controversial on Saturday, as the platform was apparently hacked for $473 million. FTX representatives confirmed "unauthorized access to certain assets" and said that the company is now working with law enforcement and regulators.
Despite the catastrophic events that occurred this week, FTX's future is unclear. Sam Bankman-Fried said that the decision to file for bankruptcy does not necessarily mean the end of FTX and its related exchanges. Still, bankruptcy proceedings will likely take months, making any possible recovery a distant hope.
Disclaimer: information contained herein is provided without considering your personal circumstances, therefore should not be construed as financial advice, investment recommendation or an offer of, or solicitation for, any transactions in cryptocurrencies.