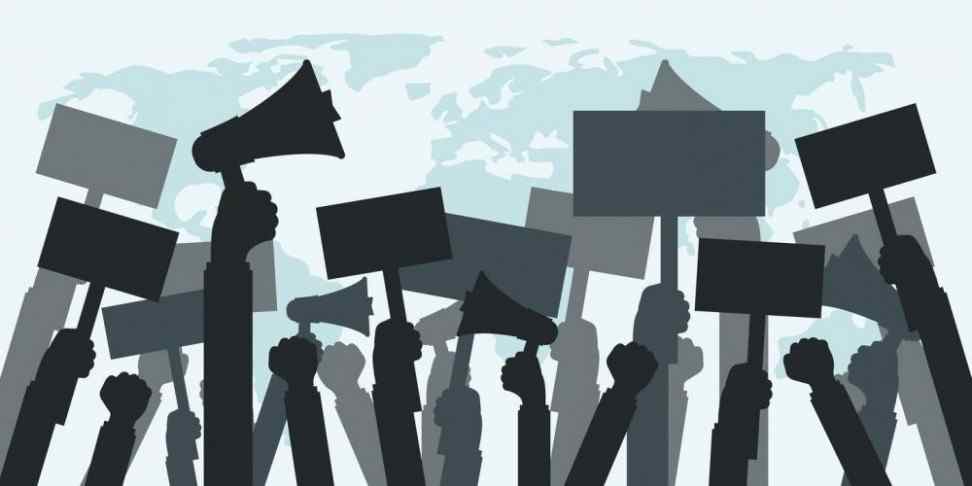 FUD or Fact - NEO's Team Releases Statement to Calm Growing Concerns
Mar 7, 2018, 5:38PM

by
Chris Madill
Da Hongfei, founder of NEO, and The NEO council have published a statement on March 6, 2018, in response to growing fears and accusations regarding NEO's reliability and lack of decentralization.
The Chinese Blockchain NEO is a poster child for successful Blockchain projects. NEO has climbed the charts to rank #7 by overall market cap, amassing a staggering USD 7-billion market cap since its original inception by ANTshares in 2014. With a large market cap comes a large audience, and every audience has its critics. As interest grows, NEO's platform has exhibited some seriously worrying flaws, and now, as spectators and investors weigh-in, it is becoming increasingly difficult to tell fact from FUD.
On February 25th, a popular cryptocurrency blog, StoreOfValueBlog.com, published an article calling out NEO as a "Multi-Billion Dollar Disaster." The report pulls examples from social media comments made by investors, and observations via NEO's Blockchain explorers, to draw attention to NEO's inability to cope with high traffic during ICO's on the platform. In some instances, such as during the Trinity ICO, NEO's block times were recorded at over 50x more than the typical block time of 30 seconds.
Of course, no crypto story is one-sided, and it is important to note that the author of the condemning piece has a reputation amongst the NEO community for spreading FUD. In a previous article, he outlined NEO's apparent centralization, and the author has a clear bullish sentiment towards both ETH and QTUM, two of NEO's key competitors.
Following the February 25th article, NEO suffered another blow, when a 2-hour long block prompted "Bitcoin.com" to publish an article labeling NEO "Either a Raging Success or a Total Disaster." The article was followed by a comment via Discord by NEO's Senior R&D manager, Malcolm Lerider, explaining that the 2-hour-long block was the result of a singular node going "dead" during the block consensus. The comment was short, which is typical of comments made via chat applications, and was not a thorough technical explanation for the lengthy block time. Nevertheless, the comment was picked up by Blockchain engineer, Eric Wall, who then composed a lengthy twitter thread explaining "how hilariously bad [NEO] is" sparking outrage in the NEO community. The tweet went viral and was re-tweeted by crypto-enthusiasts over 1.7k times, spreading further FUD throughout the market.
With the FUD-fuel affecting the price of NEO, and NEO's technology coming under heavy scrutiny, the NEO community countered by releasing a barrage of information. Eric Zhang's March 5th tweet details the "dead node" bug and NEO's intention to fix it, and Malcolm Lerider's March 5th Medium post clarified his previous statement," [sic] It is one thing that 'crypto-fans' are making these claims; that is fully understandable. However, when so called 'industry leaders' are spreading claims like this, then we should take a timeout and consider if we really want to have these persons as 'industry leaders' and if they really are as knowledgeable as they claim to be."
With a clearly toxic back-and-forth developing between members of NEO's development team and critics of the platform, the NEO council has released a statement with a healthier, technology focused sentiment in mind. The statement provides a long list of facts about NEO's consensus algorithm and outlines the team's plans to mitigate the recent block delays. Da Hongfei, NEO's founder, closes the statement by detailing his optimistic and pragmatic plan to eventually decentralize the platform, holding integrity and development at the core of NEO's ethos, rather than crypto-political ideologies. Now that the public has a complete overview of the issue, both sides of this discussion can finally put their egos aside, and work together towards solutions and advancements in the exciting and innovative world of Blockchain technology.
Disclaimer: information contained herein is provided without considering your personal circumstances, therefore should not be construed as financial advice, investment recommendation or an offer of, or solicitation for, any transactions in cryptocurrencies.