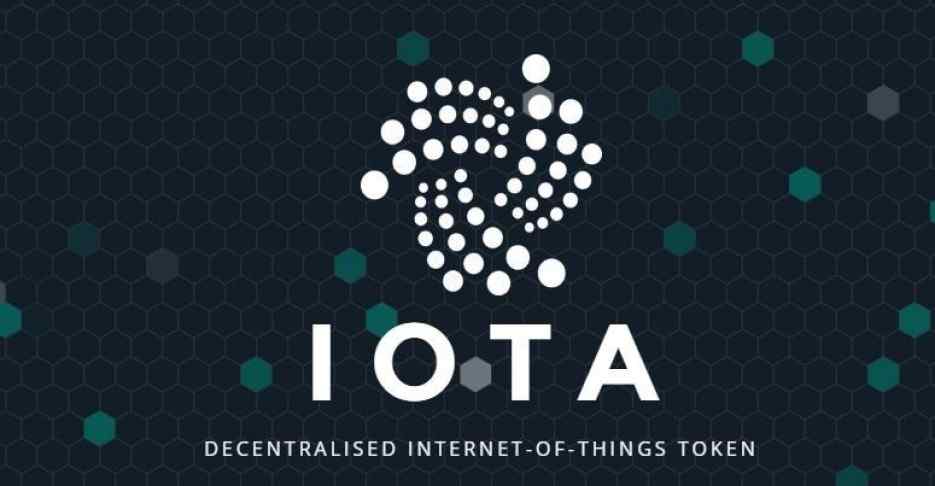 IOTA Expected to Release First VolksWagen Product in Q1 2019
Aug 27, 2018, 3:45PM
The IOTA and Volkswagen partnership has seen its first major development, with the Digital CarPass service expected to be released in Q1 2019.
IOTA has announced that it will launch a product to collect and evaluate data about a car's performance, such as mileage, as a part of its partnership with Volkswagen. The new product is expected to launch in Q1 2019 and will be the first working product that the two collaborators will release.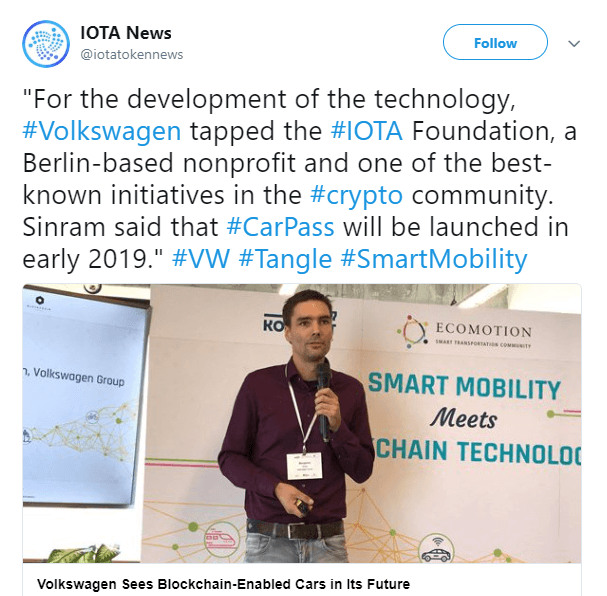 The service, called Digital CarPass, marks the first noteworthy development in the partnership between IOTA and Volkswagen, which was first announced in February of this year. Five other pilot projects are also under consideration. At an event in Tel Aviv, Israel, Volkswagen's Head of Blockchain Benjamin Sinram discussed the automobile giant's intentions with the technology.
Volkswagen has shown great interest in integrating Distributed Ledger Technology both in its manufacturing and onboard its cars. At the manufacturing end, the automatic recording of data on ledgers could make the industry exponentially more efficient, allowing manufacturers to detect defects and other similar information as well as track shipments and monitor inventory. This would allow it to handle product recalls and improve manufacturing solely based on automatically collected data, at a minimum cost. Digital CarPass is a product that demonstrates how the internet of things can be used to run automated systems onboard the car as well, notifying the driver when an issue is automatically detected.
IOTA is Making Headway in the IoT Industry
The IOTA project remains one of the most promising projects in the crypto market. Ranked in the top 10 by market cap, it utilizes a technology, called the Tangle, that differs from blockchain technology in that nodes can communicate from a variety of different pathways at once rather than in a linear manner along a chain of blocks. The IOTA team hopes that the technology's ability to operate faster as more users join the network will support its attempt to boost the IoT industry, which is expected to feature 20-30 billion internet-connected devices in 2020 and 250 million IoT-enabled cars in 2025. The arrival of the first working product at Volkswagen will be a monumental occasion for the project, as it represents its first major field test.
In addition to Volkswagen, the IOTA project has also teamed up with the Taiwanese government to implement smart city features in the capital Taipei and in the creation of digital identity cards. The IOTA foundation has also received a grant from the EU to launch seven smart cities by 2020.
Disclaimer: information contained herein is provided without considering your personal circumstances, therefore should not be construed as financial advice, investment recommendation or an offer of, or solicitation for, any transactions in cryptocurrencies.